Separation Day Arrives for Mars Express and Beagle 2
After a joint journey of 250 million miles (400 million km), the British-built Beagle 2 spacecraft and the European Space Agency's Mars Express orbiter should now have parted and gone their separate ways.
At 8.31 GMT, software on Mars Express was scheduled to send the command for the Beagle 2 lander to separate from the orbiter. This would fire a pyrotechnic device that would slowly release a loaded spring and gently push Beagle 2 away from the mother spacecraft at around 1 ft/s (0.3 m/s).
If all goes according to plan, the release mechanism will also cause Beagle 2 to rotate like a spinning top, stabilising its motion during the final stage of its flight towards Mars.
Since Beagle 2 does not have a propulsion system of its own, it must be carefully targeted at its destination. With Mars Express acting as a champion darts player aiming at a bullseye, Beagle 2 should be placed on a collision course with the planet, following a precise ballistic path that will enable it to hit a specific point at the top of the Martian atmosphere in six days' time.
Initial confirmation that the separation manoeuvre has been successful is expected at 10.40 GMT, when the European Space Operations Centre (ESOC) in Darmstadt, Germany, should receive X-band telemetry data from Mars Express. Further information from Mars Express and Beagle 2 telemetry confirming separation should be returned by 11.10 GMT.
In addition, it is hoped that the orbiter's onboard Visual Monitoring Camera (VMC) will provide pictures showing the lander moving slowly away. The images are expected to be available within hours of the separation event.
However, after six months in space, during which the spacecraft were buffeted by solar storms, the manoeuvre is not without risk. Although it has been tested many times on Earth, there is always the outside possibility that something may go wrong during the all-important separation.
Even if the separation is successful, Beagle 2 must rely on its own battery, which cannot last beyond 6 days, until its solar arrays are fully deployed on the surface. This means that Mars Express must release Beagle 2 at the last possible moment in order to ensure that the lander has enough power for the rest of its journey to the rust-red Martian plains.
This will be the first time that an orbiter has delivered a lander without its own propulsion onto a planet and then attempted orbit insertion immediately afterwards.
Meanwhile, Mars Express will follow Beagle 2 for a while until, three days before arrival at Mars, ground controllers will have to fire its thrusters and make it veer away to avoid crashing onto the planet.
Early on 25 December, Beagle 2 should plunge into the atmosphere before parachuting to its planned landing site, a broad basin close to the Martian equator, known as Isidis Planitia. Later that day, Mars Express should enter orbit around Mars.
Beagle 2 has no propulsion system of its own so it is carried to Mars by the Mars Express spacecraft which will go into orbit around the planet for remote sensing purposes.
All news from this category: Physics and Astronomy
This area deals with the fundamental laws and building blocks of nature and how they interact, the properties and the behavior of matter, and research into space and time and their structures.
innovations-report provides in-depth reports and articles on subjects such as astrophysics, laser technologies, nuclear, quantum, particle and solid-state physics, nanotechnologies, planetary research and findings (Mars, Venus) and developments related to the Hubble Telescope.
Back to the Homepage
Latest posts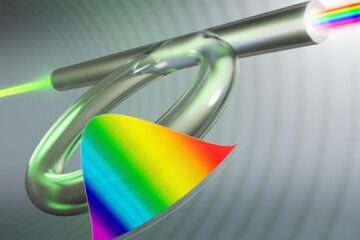 Novel chirped pulses defy 'conventional wisdom'
University of Rochester researchers describe first highly chirped pulses created by a using a spectral filter in a Kerr resonator. The 2018 Nobel Prize in Physics was shared by researchers…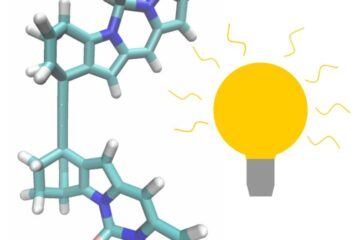 Scientists design superfast molecular motor
Light-driven molecular motors have been around for over twenty years. These motors typically take microseconds to nanoseconds for one revolution. Thomas Jansen, associate professor of physics at the University of…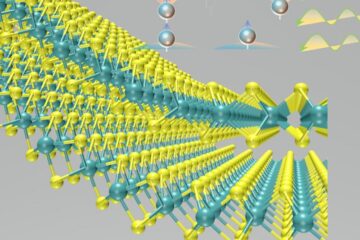 Changing a 2D material's symmetry can unlock its promise
Jian Shi Research Group engineers material into promising optoelectronic. Optoelectronic materials that are capable of converting the energy of light into electricity, and electricity into light, have promising applications as…