UK Astronomers look forward to looking back
When NASA launches its Space Infrared Telescope Facility (SIRTF) – the agency's fourth 'Great Observatory' – later this week, astronomers around the world will be looking forward to using one of the most powerful time machines ever built.
Among those anticipating the opportunity to look back billions of years to an era when the universe was in its youth are Professor Michael Rowan-Robinson (Imperial College London) and Dr. Sebastian Oliver (University of Sussex), who will be participating in the international SIRTF Wide-area InfraRed Extragalactic (SWIRE) survey.
Taking advantage of SIRTF's ability to detect infrared radiation (heat) from the coolest objects in the universe, the SWIRE team will study galaxies located up to 10 billion light years away where infant stars are beginning to emerge from the dust clouds in which they were born.
Over a period of nine months, the SWIRE survey will observe seven areas of the sky covering a total of 65 square degrees – equivalent to the area taken up by 360 full moons. These areas have been carefully selected because they are exceptionally transparent due to an absence of Galactic dust.
Using all 7 SIRTF wavebands (3.6, 4.5, 5.8, 8, 24, 70 and 160 microns), SWIRE is expected to detect more than 1 million infrared galaxies, many of them dusty, star-forming galaxies that existed when the universe was only about three billion years old.
"We shall be studying star-forming galaxies and quasars at high redshifts, looking far deeper in the infrared than any previous survey," said Professor Rowan-Robinson, Deputy Principal Investigator for the SWIRE programme.
"By looking back through almost 90% of the universe's history, we shall be able to look back to a period when star formation was much more frequent than it is today," he added. "This will enable us to trace the evolution of star formation from very early times."
"This is the most exciting and the most important project I have ever been involved with," said Sebastian Oliver, a SWIRE Co-Investigator. "Our infrared survey will be combined with studies by ground-based telescopes (such as the UK Infrared Telescope in Hawaii) and by orbiting observatories, such as the Hubble Space Telescope, Chandra and XMM-Newton, that study the universe at other wavelengths."
"The SWIRE survey will provide our first glimpse of many distant galaxies," he added.
"Long ago, galaxies were much closer together, and we think that colliding galaxies triggered periods of rapid star birth and quasar activity. We expect to see thousands of colliding galaxies in the ancient universe, and this will help us to explain how galaxies grew and evolved."
Media Contact
Professor Michael Rowan-Robinson
alfa
Alle Nachrichten aus der Kategorie: Physics and Astronomy
This area deals with the fundamental laws and building blocks of nature and how they interact, the properties and the behavior of matter, and research into space and time and their structures.
innovations-report provides in-depth reports and articles on subjects such as astrophysics, laser technologies, nuclear, quantum, particle and solid-state physics, nanotechnologies, planetary research and findings (Mars, Venus) and developments related to the Hubble Telescope.
Zurück zur Startseite
Neueste Beiträge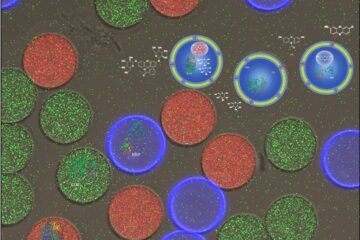 An artificial cell on a chip
Researchers at the University of Basel have developed a precisely controllable system for mimicking biochemical reaction cascades in cells. Using microfluidic technology, they produce miniature polymeric reaction containers equipped with…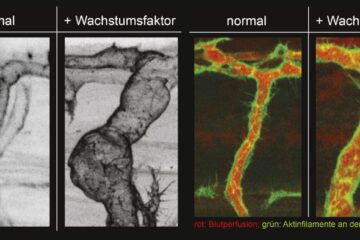 Specific and rapid expansion of blood vessels
Nature Communications: KIT researchers identify a new mechanism to control endothelial cell size and arterial caliber – basis for better treatment of heart infarct and stroke. Upon a heart infarct…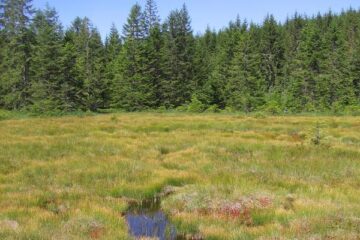 Climate change drives plants to extinction in the Black Forest in Germany
Climate change is leaving its mark on the bog complexes of the German Black Forest. Due to rising temperatures and longer dry periods, two plant species have already gone extinct…