SMART-1 – All Set to Fly to the Moon
Europe is going to the Moon for the first time! In just over two weeks the European Space Agency's (ESA) lunar probe, SMART-1, begins its journey to the Moon. Due to be launched from Kourou in French Guiana on 3rd September (12.04 a.m. 4th September BST) SMART-1 will be powered only by an ion engine which Europe will be testing for the first time as the main spacecraft propulsion. Onboard will be D-CIXS, an X-ray spectrometer built by scientists in the UK, which will provide information on what the Moon is made of.
SMART-1 represents a new breed of spacecraft. It is ESA's first Small Mission for Advanced Research in Technology – designed to demonstrate innovative and key technologies for future deep space science missions. As well as the ion propulsion mechanism SMART-1 will test miniaturised spacecraft equipment and instruments, a navigation system which in the long term will allow spacecraft to autonomously navigate through the solar system, and a space communication technique whereby SMART-1 will establish a link with the Earth using a laser beam.
Once it has arrived at the Moon (expected to be in January 2005), SMART-1 will perform an unprecedented scientific study of the Moon– providing valuable information which will shed light on some of the unanswered questions. The spacecraft will search for signs of water-ice in craters near the Moon's poles, provide data on the still uncertain origin of the Moon and reconstruct its evolution by mapping and the surface distribution of minerals and key chemical elements.
Commenting on the mission Prof. Ian Halliday, Chief Executive of PPARC said," This mission to our only natural satellite is a masterpiece of miniaturisation and UK scientists have played a leading role in providing one of the spacecraft's key instruments – testament to the UK''s expertise in space science." Halliday added, "SMART-1 is packed with innovative technology that promises to revolutionise our future exploration of neighbouring planets whilst answering some fundamental questions about the Moon – how did the Moon form and how did it evolve?"
UK scientists have a lead role in the mission. D-CIXS, a compact X-ray Spectrometer, which will make the first ever global X-ray map of the Moon's surface, has been built by a team led by Principal Investigator Professor Manuel Grande from the CCLRC Rutherford Appleton Laboratory near Oxford. Scientists from a number of other UK institutions are involved in D-CIXS (see notes to editors for further details).
Professor Grande explains how D-CIXS works,
"When the Sun shines on the Moon, its surface fluoresces and D-CIXS will measure the resulting X-rays to determine many of the elements found on its surface. This will provide us with vital clues which will help understand the origins of our Moon."
Weighing just 4.5 kilograms and the size of a toaster, one of the challenges for the D-CIXS team has been to fit all the necessary components into the instrument. This has been achieved through clever miniaturisation and the development of new technology such as novel X-ray detectors – based on new swept charge devices (similar to the established charged couple devices found in much of today's technology) and microfabricated collimators with walls no thicker than a human hair.
Lord Sainsbury, Minister for Science and Innovation at the Department of Trade and Industry said:
"SMART-1 is an unprecedented opportunity to provide the most comprehensive study ever of the surface of the Moon. The UK is playing a key role in this important European mission by providing technology that demonstrates excellent collaboration between engineering and science in this country. This mission will also give the European Space Agency the opportunity to develop new technology for future missions, demonstrating once again the effectiveness of joint working between the UK and our European partners in space."
Alle Nachrichten aus der Kategorie: Physics and Astronomy
This area deals with the fundamental laws and building blocks of nature and how they interact, the properties and the behavior of matter, and research into space and time and their structures.
innovations-report provides in-depth reports and articles on subjects such as astrophysics, laser technologies, nuclear, quantum, particle and solid-state physics, nanotechnologies, planetary research and findings (Mars, Venus) and developments related to the Hubble Telescope.
Zurück zur Startseite
Neueste Beiträge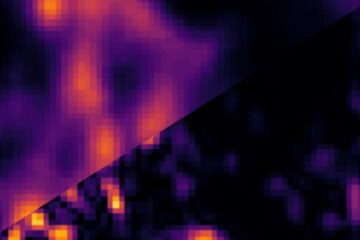 Microscopy beyond the resolution limit
The Polish-Israeli team from the Faculty of Physics of the University of Warsaw and the Weizmann Institute of Science has made another significant achievement in fluorescent microscopy. In the pages…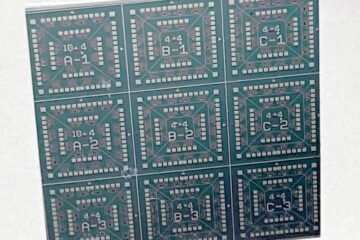 Material found in house paint may spur technology revolution
Sandia developed new device to more efficiently process information. The development of a new method to make non-volatile computer memory may have unlocked a problem that has been holding back…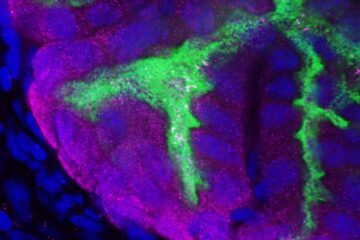 Immune protein orchestrates daily rhythm of squid-bacteria symbiotic relationship
Nearly every organism hosts a collection of symbiotic microbes–a microbiome. It is now recognized that microbiomes are major drivers of health in all animals, including humans, and that these symbiotic…