Scientists use microscope to view magnetism at atomic level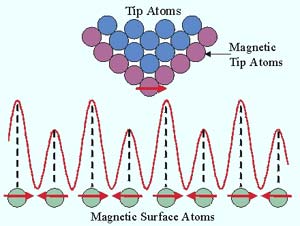 Scientists and engineers build the transistors that run televisions, radios and similar electronic devices based on the moving electric charges of electrons. But the electron also has another key property: a magnetic "spin" that scientists believe could be exploited to develop faster, smaller and more efficient devices.
The first step is to determine the magnetic properties of materials that could be used to create futuristic nanoscale devices, a task that has escaped scientists until now. But research published online November 6 in the journal Physical Review Letters by a team of Ohio University physicists details a technique for measuring magnetism at the atomic scale using a scanning tunneling microscope.
Physicists Arthur Smith and Haiqiang Yang employed the high-powered microscope to explore the magnetic properties of a new crystalline compound comprised of manganese and nitrogen, which has potential use in future electronic or magnetic devices.
"It's the best technique we have for measuring magnetic structure at the atomic scale," said Smith, whose project is funded by the National Science Foundation.
In a device that employs both electronics and "spintronics," a thin layer of magnetic material would be added to conventional electronics to improve performance. Possible applications include a spintronics LED for computer screens, more powerful hard drives and the quantum computer, which could make it possible to perform certain types of complex calculations which would be virtually impossible using conventional computers, said Smith, an assistant professor of physics and astronomy.
"These devices are so rare, so far in the future, that people have only begun to think about what to use them for," he said.
One obstacle scientists face is making the scientific process behind such experimental devices work at room temperature. Current devices work at cold temperatures, typically at or below minus 320 degrees Fahrenheit.
Smith and Yang, a postdoctoral researcher at Ohio University, have been studying the properties of the crystalline compound of manganese and nitrogen for two years, as it has the potential to function at room temperature, Yang said. In the recent experiment, the scientists coated the tip of a needle with magnetized atoms. Then, using it in their microscope like the needle of a record player to "read" the recorded information of a tiny surface area, they observed the magnetic poles of some rows of atoms pointing in one direction, and the poles of other rows of atoms pointing in the opposite direction. On non-magnetic surfaces, the atoms do not have oriented magnetic poles.
Other scientists have had little success using other techniques – which are too indirect or lack the necessary sensitivity — to image magnetic spin at the atomic level. This suggests that the spin-polarized scanning tunneling microscope holds promise for research in this area, Smith said.
"Our paper provides new evidence that this technique works and that it's a very important technique for nanotechnology," he said.
Nanomagnetism is a growing area of nanotechnology, Smith said, and scientists in the field expect to begin building nanoscale magnetic structures in the next two years. Now that the physicists have been able to measure spin at the nanoscale, Yang added, they also hope to use the scanning tunneling microscope to modify the surface of magnetic compounds.
Collaborators on the paper are Margarita Prikhodko and Walter Lambrecht of Case Western Reserve University.
Media Contact
Andrea Gibson
EurekAlert!
Alle Nachrichten aus der Kategorie: Physics and Astronomy
This area deals with the fundamental laws and building blocks of nature and how they interact, the properties and the behavior of matter, and research into space and time and their structures.
innovations-report provides in-depth reports and articles on subjects such as astrophysics, laser technologies, nuclear, quantum, particle and solid-state physics, nanotechnologies, planetary research and findings (Mars, Venus) and developments related to the Hubble Telescope.
Zurück zur Startseite
Neueste Beiträge
Scientists solve big limitation of stratospheric balloon payloads
How do you cool a large telescope to absolute zero while flying it from a huge balloon at 130,000 feet? Nearly all photons emitted after the Big Bang are now…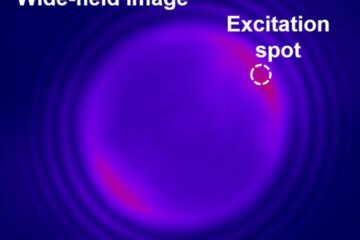 Pumping a nanoparticle to lase at low power
A single nanoparticle can act like a laser at low power but still emit a sharp signal. Lasers are used in a range of everyday devices, harnessing the power of…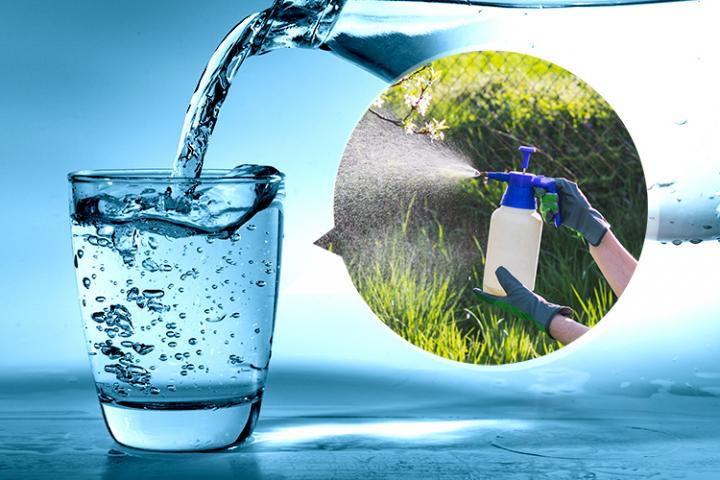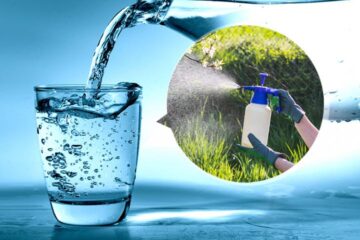 Ultrasensitive transistor for herbicide detection in water
A new polymer-based, solid-state transistor can more sensitively detect a weed killer in drinking water than existing hydrogel-based fluorescence sensor chips. The details were published in Chemistry-A European Journal. The…