Getting warmer: UT Knoxville researchers uncover information on new superconductors
The excitement centers around a new class of high-temperature superconductors — initially discovered in February and March by Japanese and Chinese researchers — and the effort to learn more about them. Dai and his team published major new findings about the materials in this week's online edition of the leading scientific journal Nature.
For more than 20 years, scientists have struggled to understand the phenomenon of high-temperature superconductors. The materials move electricity with incredible efficiency — something that, if fully understood and controlled, could have a major impact on energy use around the world. Their impact could be felt in a variety of ways, from how we transmit electricity into homes to how we power the massive machines used in industry.
Conventional superconductors only possess the property at incredibly cold temperatures — far too cold for widespread practical use, which is what drives the search for materials that are superconductors at higher temperatures.
When research showed that the new materials could be superconductors at higher temperatures than any conventional superconductors recorded — 43 Kelvin — Dai shifted his research group into high gear, contacting colleagues in China to send samples to him.
"When I saw [the superconducting temperature] hit 43K," said Dai, a UT Knoxville-ORNL joint faculty member, "I called and said, 'Send them over.' The sample arrived at UT that Friday. Clarina [de la Cruz, the study's lead author] went to Maryland that night, and ORNL the next week."
De la Cruz, the study's lead author and a postdoctoral researcher in Dai's lab and ORNL, was at the campus of the National Institute of Standards and Technology (NIST) in less than 12 hours, using an instrument that bombards the material with neutrons to learn more about its characteristics. Part of the research also was conducted at ORNL's High Flux Isotope Reactor a few days later.
What de la Cruz and Dai found was that the new materials share a common trait with another class of high-temperature superconductors — when the materials are doped to become superconducting, they lose their static magnetism.
It's a trait that that Dai and his team have studied extensively in superconductors known as cuprates, and this finding is a step toward showing that there may be a broader significance to the tie between magnetism and superconductivity.
"In our view, it is extremely important to find another example," Dai said. "It is not exactly the same as the cuprates, but it is similar."
The speed with which their research was conducted reflects the competitive nature of superconductivity research, a field which already has led to two Nobel Prizes.
Dai and his research team will continue to analyze the new material, in hopes of finding the common threads that make materials superconductive.
"The hope, the dream of the research is to engineer the process to happen at higher and higher temperatures," he said. The end goal is to be able to harness the unique property at temperatures that do not require incredibly cold and incredibly controlled situations.
Alle Nachrichten aus der Kategorie: Physics and Astronomy
This area deals with the fundamental laws and building blocks of nature and how they interact, the properties and the behavior of matter, and research into space and time and their structures.
innovations-report provides in-depth reports and articles on subjects such as astrophysics, laser technologies, nuclear, quantum, particle and solid-state physics, nanotechnologies, planetary research and findings (Mars, Venus) and developments related to the Hubble Telescope.
Zurück zur Startseite
Neueste Beiträge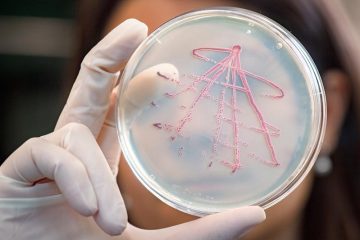 Grow faster, die sooner: How growth rates influence the fitness of bacteria
"The fitness of bacteria is more complex than expected," explains Ulrich Gerland, professor for the theory of complex biosystems at the Technical University of…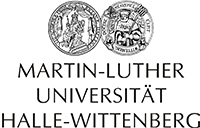 Spintronics: Researchers show how to make non-magnetic materials magnetic
In solid-state physics, oxide layers only a few nanometres thick are known to form a so-called two-dimensional electron gas. These thin layers, separated from…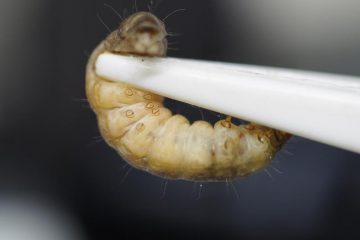 Caterpillars of the wax moth love eating plastic: Fraunhofer LBF investigates degradation process
Within the Framework of a research project on the chemical imaging analysis of plastic digestion in caterpillars (RauPE), a team from Fraunhofer LBF used…