'Tiny radio antennas' under skin could act as remote sensors of humans' emotional, physiological state
The researchers believe the discovery could theoretically help remotely monitor medical patients, evaluate athletic performance, diagnose disease and remotely sense stress levels – which could have significant implications for technology in the biomedical engineering, anti-terror and security technology fields.
The key is in the surprising shape of human sweat ducts. Professors Yuri Feldman and Aharon Agranat together with Dr. Alexander Puzenko, Dr. Andreas Caduff and PhD student Paul Ben-Ishai have discovered that the human skin is structured as an array of minute antennas that operate in the "Sub Terahertz" frequency range.
This discovery is based on investigations of the internal layers of the skin that were undertaken using a new imaging technique called "Optical Coherent Tomography". Images produced by this technique revealed that the sweat ducts, which are the tubes that lead the sweat from the sweat gland to the surface of the skin, are shaped as tiny coils. Similar helical structures with much larger dimensions have been used widely in as antennas in wireless communication systems. This made the investigators consider the possibility that the sweat ducts could behave like tiny helical antennas as well.
In a series of experiments, the team measured the electromagnetic radiation reflected from the palm skin at the frequency range between 75GHz and 110GHz. It was found that the level of the reflected intensity depends strongly on the level of activity of the perspiration system. In particular, it was found that the reflected signal is very different if measured in a subject that was relaxed, and if measured in a subject following intense physical activity.
In a second set of measurements it was found that during the period of return to the relaxed state, the reflected signal was strongly correlated with changes in the blood pressure and the pulse rate that were measured simultaneously.
The initial results of the research were published last week in the prestigious scientific journal The Physical Review Letters. The publication aroused significant interest among scientists, physicians and science writers.
The researchers emphasize however, that the research is still in its initial stages and as they "sail in unsheltered water" it will take some time before the full significance of the research is understood and its technological potential is fully evaluated.
The invention has been patented and commercialized by Yissum, the technology transfer company of the Hebrew University of Jerusalem.
Media Contact
Rebecca Zeffert
The Hebrew University of Jerusal
Alle Nachrichten aus der Kategorie: Physics and Astronomy
This area deals with the fundamental laws and building blocks of nature and how they interact, the properties and the behavior of matter, and research into space and time and their structures.
innovations-report provides in-depth reports and articles on subjects such as astrophysics, laser technologies, nuclear, quantum, particle and solid-state physics, nanotechnologies, planetary research and findings (Mars, Venus) and developments related to the Hubble Telescope.
Zurück zur Startseite
Neueste Beiträge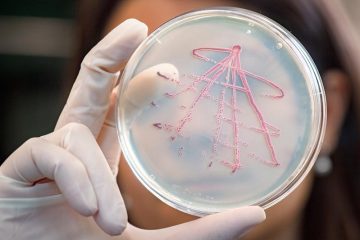 Grow faster, die sooner: How growth rates influence the fitness of bacteria
"The fitness of bacteria is more complex than expected," explains Ulrich Gerland, professor for the theory of complex biosystems at the Technical University of…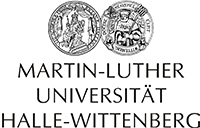 Spintronics: Researchers show how to make non-magnetic materials magnetic
In solid-state physics, oxide layers only a few nanometres thick are known to form a so-called two-dimensional electron gas. These thin layers, separated from…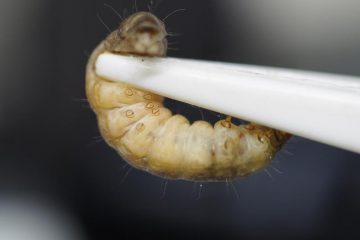 Caterpillars of the wax moth love eating plastic: Fraunhofer LBF investigates degradation process
Within the Framework of a research project on the chemical imaging analysis of plastic digestion in caterpillars (RauPE), a team from Fraunhofer LBF used…