Dark Matter Dwarf Galaxies May Girdle the Milky Way
New evidence suggests that hundreds of unseen dwarf galaxies made of dark matter encircle our Milky Way and other large, visible galaxies. Scientists believe that 80 to 90 percent of the universe must be made of this as-yet-undetected matter to account for the observed structure of the universe. According to Einstein, such large concentrations of matter should warp the surrounding space and bend light in much the same way that glass lenses do. With that in mind, astrophysicists at the University of California at San Diego and the Harvard-Smithsonian Center for Astrophysics in Cambridge analyzed how light from distant galaxies was warped by intervening, lensing galaxies in order to indirectly search for dark matter galaxies.
This so-called gravitational lensing can split an image of a single galaxy into two or more images. Imagine a rock that partly dams a stream so that water runs around it in two rivulets–a galaxy that lies between a distant light source and Earth can deflect light beams emitted toward our planet into multiple streams in a similar way, yielding numerous images. (For example, the image above depicts the quasar MG 0414+534 showing multiple images due to gravitational lensing by an intervening galaxy.) The number and appearance of these multiple images depends on the distribution of mass inside the intervening galaxies. If the lensing galaxies are surrounded by many smaller galaxies, the brightness of one of these lensed images could be significantly enhanced if it lined up with a dark matter galaxy.
Researchers Neal Dalal and Christopher Kochanek looked at seven different lensing galaxies that each divided the light of a distant galaxy into four images of varying brightness. They determined that about 2 percent of the lensing galaxies' masses must be in the form of a halo of invisible, dark matter dwarf galaxies to explain the brightness variations detected among the multiple images of the background galaxies. The scientists remain puzzled as to why these dark matter galaxies contain few or no stars, however, since 10 to 20 percent of their mass should exist as normal matter. "It's difficult to hide that much material," Dalal observes. The findings will appear in the June 10 issue of the Astrophysical Journal.
Media Contact
Charles Choi
Scientific American
All latest news from the category: Physics and Astronomy
This area deals with the fundamental laws and building blocks of nature and how they interact, the properties and the behavior of matter, and research into space and time and their structures.
innovations-report provides in-depth reports and articles on subjects such as astrophysics, laser technologies, nuclear, quantum, particle and solid-state physics, nanotechnologies, planetary research and findings (Mars, Venus) and developments related to the Hubble Telescope.
Back to home
Newest articles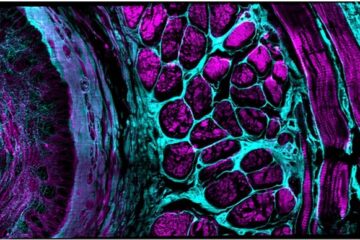 Enhancing the workhorse
Artificial intelligence, hardware innovations boost confocal microscope's performance. Since artificial intelligence pioneer Marvin Minsky patented the principle of confocal microscopy in 1957, it has become the workhorse standard in life…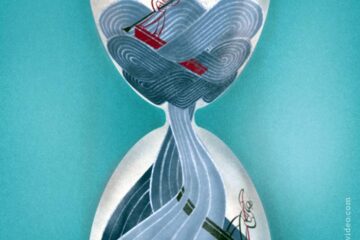 In the quantum realm, not even time flows as you might expect
New study shows the boundary between time moving forward and backward may blur in quantum mechanics. A team of physicists at the Universities of Bristol, Vienna, the Balearic Islands and…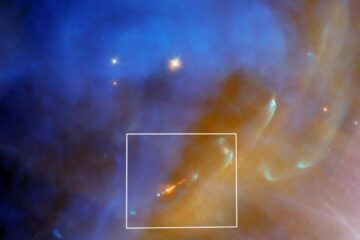 Hubble Spots a Swift Stellar Jet in Running Man Nebula
A jet from a newly formed star flares into the shining depths of reflection nebula NGC 1977 in this Hubble image. The jet (the orange object at the bottom center…