Nuclear Weapons: Predicting the Unthinkable
"The predictive capabilities of today's state-of-the-art models in urban areas need to be improved, validated and tested," says Grinstein. "Work in this area has been limited primarily because of lack of consistent funding."
At the upcoming 62nd Annual Meeting of the American Physical Society's (APS) Division of Fluid Dynamics in Minneapolis, Adam Wachtor — a student who worked with Grinstein at the Los Alamos National Laboratory in New Mexico — will present his efforts to improve the way that models track the movement of radioactive fall-out carried by the wind. His wind models track the aftermath of a plume of hot gas released by a small, one-ton device in a typical urban setting at a three-meter resolution.
Current models use wind direction and wind speed to draw a predicted cone-shape area of fall-out. Wachtor's results show that these models are too simple in some ways. For instance, they do not include the complex dynamics of wind movements around buildings, which can concentrate fall-out preferentially in certain areas. They also indicate that small changes in the location of the blast and the temperature of the plume released can have a large effect on the contamination patterns.
The simulation is part of a larger coordinated effort between DHS (FEMA), the National Laboratories, DTRA, NRL, and private contractors, each of which has concentrated on a different piece of the project. Other studies have shown that, depending on the situation, buildings can provide some degree of shielding from the radiation.
The hope of the researchers collaborating in this effort is to eventually provide practical information to guide first responders. "We're preparing for [a possible] crisis," says Grinstein — however unthinkable it may be.
The presentation "Effects of release characteristics on urban contaminant dispersal" by Adam Wachtor of the University of California, Irvine is at 8:00 a.m. on Sunday, November 22, 2009.
Abstract:
MORE MEETING INFORMATION
The 62nd Annual DFD Meeting is largest scientific meeting of the year devoted to the fluid dynamics, it brings together researchers from around the globe to present work with applications in engineering, energy, physics, climate, astronomy, medicine, and mathematics. It will be held at the Minneapolis Convention Center in downtown Minneapolis. All meeting information, including directions to the Convention Center is at: http://www.dfd2009.umn.edu/
PRESS REGISTRATION
Credentialed full-time journalist and professional freelance journalists working on assignment for major publications or media outlets are invited to attend the conference free of charge. If you are a reporter and would like to attend, please contact Jason Bardi (jbardi@aip.org, 301-209-3091).
USEFUL LINKS
Main meeting Web site: http://meetings.aps.org/Meeting/DFD09/Content/1629
Searchable form: http://meetings.aps.org/Meeting/DFD09/SearchAbstract
Local Conference Meeting Website: http://www.dfd2009.umn.edu/
PDF of Meeting Abstracts: http://flux.aps.org/meetings/YR09/DFD09/all_DFD09.pdf
Division of Fluid Dynamics page: http://www.aps.org/units/dfd/
Virtual Press Room: SEE BELOW
VIRTUAL PRESS ROOM
The APS Division of Fluid Dynamics Virtual Press Room will contain tips on dozens of stories as well as stunning graphics and lay-language papers detailing some of the most interesting results at the meeting. Lay-language papers are roughly 500 word summaries written for a general audience by the authors of individual presentations with accompanying graphics and multimedia files. The Virtual Press Room will serve as starting points for journalists who are interested in covering the meeting but cannot attend in person. See: http://www.aps.org/units/dfd/pressroom/index.cfm
Currently, the Division of Fluid Dynamics Virtual Press Room contains information related to the 2008 meeting. In mid-November, the Virtual Press Room will be updated for this year's meeting, and another news release will be sent out at that time.
ONSITE WORKSPACE FOR REPORTERS
A reserved workspace with wireless internet connections will be available for use by reporters. It will be located in the meeting exhibition hall (Ballroom AB) at the Minneapolis Convention Center on Sunday and Monday from 8:00 a.m. to 5:00 p.m. and on Tuesday from 8:00 a.m. to noon. Press announcements and other news will be available in the Virtual Press Room.
GALLERY OF FLUID MOTION
Every year, the APS Division of Fluid Dynamics hosts posters and videos that show stunning images and graphics from either computational or experimental studies of flow phenomena. The outstanding entries, selected by a panel of referees for artistic content, originality and ability to convey information, will be honored during the meeting, placed on display at the Annual APS Meeting in March of 2010, and will appear in the annual Gallery of Fluid Motion article in the September 2010 issue of the journal Physics of Fluids.
This year, selected entries from the 27th Annual Gallery of Fluid Motion will be hosted as part of the Fluid Dynamics Virtual Press Room. In mid-November, when the Virtual Press Room is launched, another announcement will be sent out.
ABOUT THE APS DIVISION OF FLUID DYNAMICS
The Division of Fluid Dynamics of the American Physical Society exists for the advancement and diffusion of knowledge of the physics of fluids with special emphasis on the dynamical theories of the liquid, plastic and gaseous states of matter under all conditions of temperature and pressure.
Media Contact
Jason Socrates Bardi
Newswise Science News
Alle Nachrichten aus der Kategorie: Physics and Astronomy
This area deals with the fundamental laws and building blocks of nature and how they interact, the properties and the behavior of matter, and research into space and time and their structures.
innovations-report provides in-depth reports and articles on subjects such as astrophysics, laser technologies, nuclear, quantum, particle and solid-state physics, nanotechnologies, planetary research and findings (Mars, Venus) and developments related to the Hubble Telescope.
Zurück zur Startseite
Neueste Beiträge
AI learns to trace neuronal pathways
Cold Spring Harbor Laboratory (CSHL) scientists have taught computers to recognize a neuron in microscope images of the brain more efficiently than any previous approach. The researchers improved the efficiency…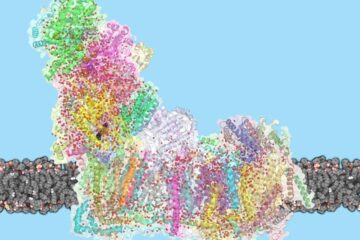 Mystery of giant proton pump solved
Mitochondria are the powerhouses of our cells, generating energy that supports life. A giant molecular proton pump, called complex I, is crucial: It sets in motion a chain of reactions,…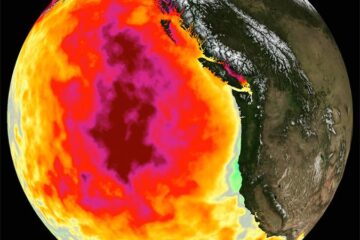 Marine heatwaves are human made
A marine heatwave (ocean heatwave) is an extended period of time in which the water temperature in a particular ocean region is abnormally high. In recent years, heatwaves of this…