Aptly titled "Nomads of the Galaxy," the authors proposed an upper limit to the number of nomad planets that might exist in the Milky Way Galaxy: 100,000 for every star. And because the Milky Way is estimated to have 200 to 400 billion stars, that could put the number of nomad planets in the quadrillions.
If this proposal is correct, it could be that nomad planets play a dynamic role in the universe. In particular, if life can exist without the warmth of a nearby sun, it raises the possibility that, along with sustaining life, nomad planets could be transporting it as well.
While just an idea, it's one that becomes more intriguing when considering not only the number of nomad planets, but the behavior of galaxies
"In the 20th century, many eminent scientists have entertained the speculation that life propagated either in a directed, random or malicious way throughout the galaxy," said Roger D. Blandford, A co-author of the recent study and director of the Kavli Institute for Particle Astrophysics and Cosmology (KIPAC) at Stanford University and the SLAC National Accelerator Laboratory. "One thing that I think modern astronomy might add to that is clear evidence that many galaxies collide and spray material out into intergalactic space. So life can propagate between galaxies too, in principle."
Said Louis E. Strigari, lead author of the study and research associate at KIPAC and the SLAC, "I'm really curious about the exchange of planets between solar systems. How often does it happen, and how far can a nomad planet travel? How many trips around our galaxy does it make? I think these are brand new, basic questions. And I think that's an exciting place to be."
As for whether a nomad planet could actually sustain life, the proof may be here on Earth. "If you imagine the Earth as it is today becoming a nomad planet… life on Earth is not going to cease," said Dimitar D. Sasselov, Professor of Astronomy at Harvard University and the Harvard-Smithsonian Center for Astrophysics, and the Director of the Harvard Origins of Life Initiative. "That we know. It's not even speculation at this point. …[Scientists] already have identified a large number of microbes and even two types of nematodes that survive entirely on the heat that comes from inside the Earth."
The complete discussion between Blandford, Sasselov and Strigari is available at: http://www.kavlifoundation.org/science-spotlights/stanford-kipac-nomads-galaxy
Media Contact
James Cohen
Newswise Science News
Alle Nachrichten aus der Kategorie: Physics and Astronomy
This area deals with the fundamental laws and building blocks of nature and how they interact, the properties and the behavior of matter, and research into space and time and their structures.
innovations-report provides in-depth reports and articles on subjects such as astrophysics, laser technologies, nuclear, quantum, particle and solid-state physics, nanotechnologies, planetary research and findings (Mars, Venus) and developments related to the Hubble Telescope.
Zurück zur Startseite
Neueste Beiträge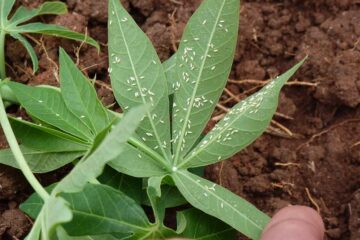 Surplus sugar helps whiteflies detoxify plant defenses
This pest insect uses sugar from its food to prevent the activation of the mustard oil bomb in cruciferous plants. Worldwide dreaded crop pest of hundreds of plant species Whiteflies…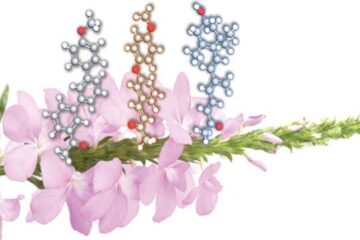 Copycat plant booster improves on nature
A molecule that can mimic the function of zaxinone, a natural growth-promoting plant metabolite, has been designed and fabricated by an international team led by KAUST and the University of…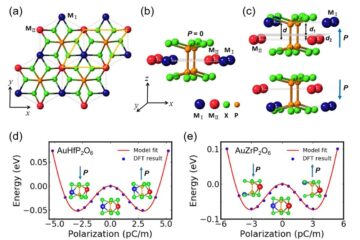 Discovery of large family of two-dimensional ferroelectric metals
It is usually believed that ferroelectricity can appear in insulating or semiconducting materials rather than in metals, because conducting electrons of metals always screen out the internal static electric field…