NASA's Hubble finds water vapor on habitable-zone exoplanet for 1st time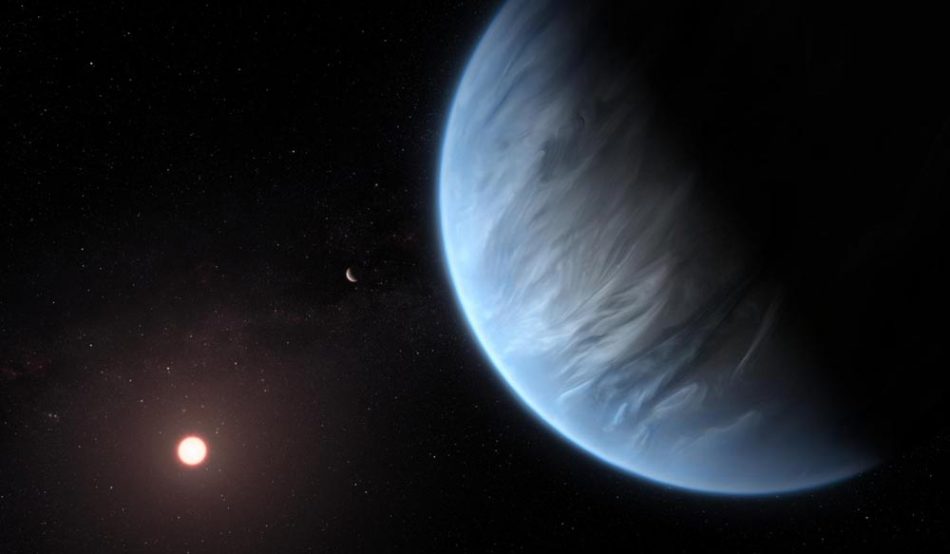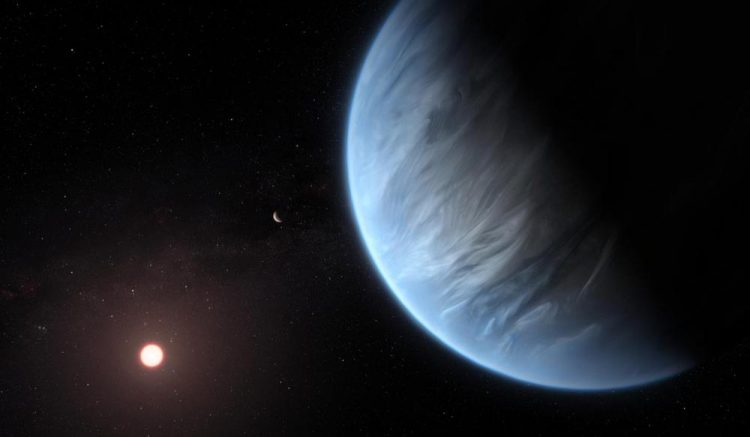 Astronomers at the Center for Space Exochemistry Data at the University College London in the United Kingdom used data from NASA's Hubble Space Telescope to find water vapor in the atmosphere of K2-18b, an exoplanet around a small red dwarf star about 110 light-years away in the constellation Leo.
If confirmed by further studies, this will be the only exoplanet known to have both water in its atmosphere and temperatures that could sustain liquid water on a rocky surface. Liquid water would only be possible if the planet turns out to be terrestrial in nature, rather than resembling a small version of Neptune.
Given the high level of activity of its red dwarf star, K2-18b may be more hostile to life as we know it than Earth, as it is likely to be exposed to more high-energy radiation.
The planet, discovered by NASA's Kepler Space Telescope in 2015, also has a mass eight times greater than Earth's. That means the surface gravity on this planet would be significantly higher than on our planet.
The team used archive data from 2016 and 2017 captured by Hubble and developed open-source algorithms to analyze the host star's light filtered through K2-18b's atmosphere. The results revealed the molecular signature of water vapor, and also suggest the presence of hydrogen and helium in the planet's atmosphere.
The authors of the paper, published in Nature Astronomy, believe that other molecules, including nitrogen and methane, may be present but they remain undetectable with current observations.
Further studies are required to estimate cloud coverage and the percentage of atmospheric water present. A paper from a different team of scientists using Hubble observations has been submitted to the Astronomical Journal.
K2-18b is one of hundreds of "super-Earths" — exoplanets with masses between those of Earth and Neptune — found by Kepler. NASA's TESS mission is expected to detect hundreds more super-Earths in the coming years.
The next generation of space telescopes, including the James Webb Space Telescope, will be able to characterize exoplanet atmospheres in more detail.
The Hubble Space Telescope is a project of international cooperation between ESA (the European Space Agency) and NASA.
Media Contact
Claire Andreoli
EurekAlert!
Alle Nachrichten aus der Kategorie: Physics and Astronomy
This area deals with the fundamental laws and building blocks of nature and how they interact, the properties and the behavior of matter, and research into space and time and their structures.
innovations-report provides in-depth reports and articles on subjects such as astrophysics, laser technologies, nuclear, quantum, particle and solid-state physics, nanotechnologies, planetary research and findings (Mars, Venus) and developments related to the Hubble Telescope.
Zurück zur Startseite
Neueste Beiträge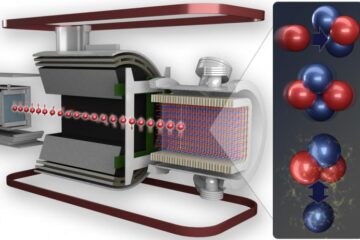 Scientists achieve higher precision weak force measurement between protons, neutrons
Through a one-of-a-kind experiment at the Department of Energy's Oak Ridge National Laboratory, nuclear physicists have precisely measured the weak interaction between protons and neutrons. The result quantifies the weak…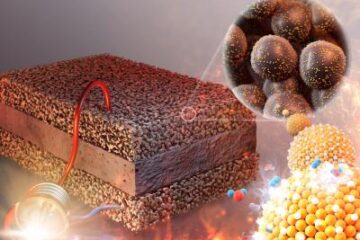 High-performance single-atom catalysts for high-temperature fuel cells
Individual Pt atoms participate in catalytic reaction to faciitate the electrode process by up to 10 times. Single-atom Pt catalysts are stable at 700 degrees Celsius and expected to stimulate…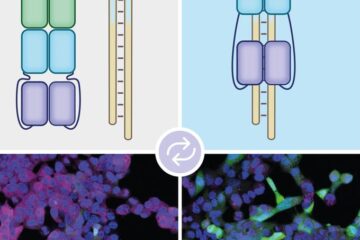 New method allows precise gene control by light
A novel optical switch makes it possible to precisely control the lifespan of genetic "copies". These are used by the cell as building instructions for the production of proteins. The…