Hubble surveys a snowman sculpted from gas and dust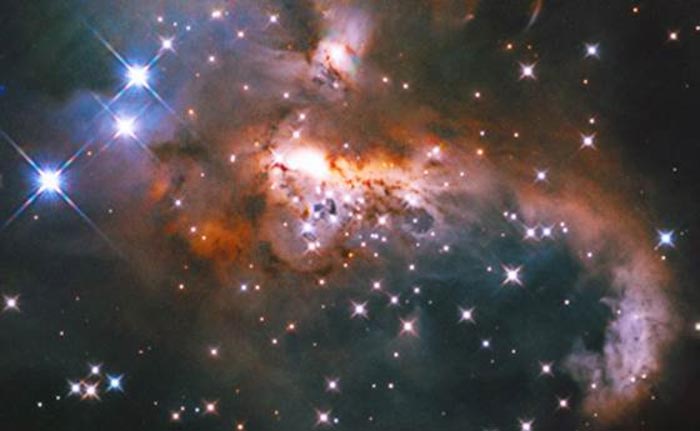 The Snowman Nebula is an emission nebula that resides in the constellation Puppis in the southern sky, about 6,000 light-years away from Earth.
Emission nebulae are diffuse clouds of gas that have become so charged by the energy of nearby massive stars that they glow with their own light. The radiation from these massive stars strips electrons from the nebula's hydrogen atoms in a process called ionization.
As the energized electrons revert from their higher-energy state to a lower-energy state, they emit energy in the form of light, causing the nebula's gas to glow.
From a telescope on Earth, the Snowman looks a bit like a dual-lobed ball of gas, but this Hubble Space Telescope image captures the details of sweeping curves of bright gas and dark knots of dust in a small section of the nebula.
The Snowman is also known as Sharpless 2-302, one of the objects in a catalog of mostly emission nebulae that was compiled by astronomer Stewart Sharpless as he sought to identify areas of interstellar ionized hydrogen, or HII regions.
This image was captured as part of a survey of massive- and intermediate-size "protostars," or newly forming stars. Astronomers used the infrared sensitivity of Hubble's Wide Field Camera 3 to look for hydrogen ionized by ultraviolet light from the protostars, jets from the stars, and other features.
Media Contact
Claire Andreoli
NASA Goddard Space Flight Center
claire.andreoli@nasa.gov
Media Contact
NASA Goddard Space Flight Center
All latest news from the category: Physics and Astronomy
This area deals with the fundamental laws and building blocks of nature and how they interact, the properties and the behavior of matter, and research into space and time and their structures.
innovations-report provides in-depth reports and articles on subjects such as astrophysics, laser technologies, nuclear, quantum, particle and solid-state physics, nanotechnologies, planetary research and findings (Mars, Venus) and developments related to the Hubble Telescope.
Back to home
Newest articles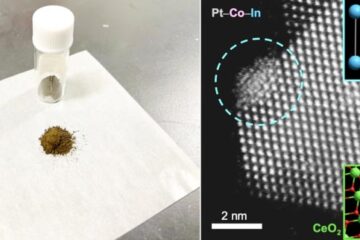 New, highly efficient catalyst for propylene production
Researchers have developed an innovative catalyst for the synthesis of propylene, which has potential benefits for the chemical industry and carbon recycling. Propylene is a colourless, flammable hydrocarbon gas that…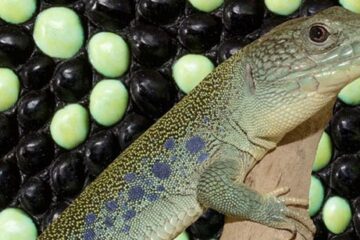 A mathematical secret of lizard camouflage
A multidisciplinary team at the UNIGE has succeeded in explaining the complex distribution of scales in the ocellated lizard by means of a simple equation. The shape-shifting clouds of starling…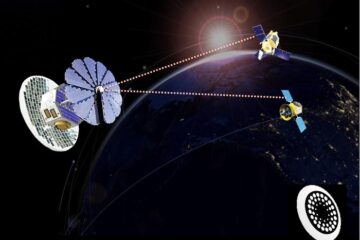 Revolutionize satellite power using laser beaming
The University of Surrey and Space Power are tackling the problem of powering satellites in Low Earth Orbit (LEO) during their eclipse period when they cannot see the sun. By…