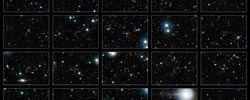 Some galaxies hit a point in their lives when their star formation is snuffed out, and they become "quenched". Quenched galaxies in the distant past appear to be much smaller than the quenched galaxies in the Universe today.
This has always puzzled astronomers — how can these galaxies grow if they are no longer forming stars? A team of astronomers has now used a huge set of Hubble observations to give a surprisingly simple answer to this long-standing cosmic riddle.
Until now, these small, snuffed-out galaxies were thought to grow into the larger quenched galaxies we see nearby.
As these galaxies are no longer forming new stars, they were thought to grow by colliding and merging with other smaller quenched galaxies some five to ten times less massive. However, these mergers would require many such small galaxies floating around for the quenched population to snack on — which we do not see.
Until recently it had not been possible to explore a sufficient number of quenched galaxies, but now a team of astronomers has used observations from the Hubble COSMOS survey to identify and count these switched-off galaxies throughout the last eight billion years of cosmic history.
"The apparent puffing up of quenched galaxies has been one of the biggest puzzles about galaxy evolution for many years," says Marcella Carollo of ETH Zurich, Switzerland, lead author on a new paper exploring these galaxies. "No single collection of images has been large enough to enable us to study very large numbers of galaxies in exactly the same way — until Hubble's COSMOS," adds co-author Nick Scoville of Caltech, USA.
The team used the large set of COSMOS images [1], alongside additional observations from the Canada–France–Hawaii Telescope and the Subaru Telescope, both in Hawaii, USA, to peer back to when the Universe was less than half its present age. These observations mapped an area in the sky almost nine times that of the full Moon.
The quenched galaxies seen at these times are small and compact — and surprisingly, it seems they stay that way. Rather than puffing up and growing via mergers over time, these small galaxies mostly keep the size they had when their star formation switched off [2]. So why do we see these galaxies apparently growing larger over time?
"We found that a large number of the bigger galaxies instead switch off at later times, joining their smaller quenched siblings and giving the mistaken impression of individual galaxy growth over time," says co-author Simon Lilly, also of ETH Zurich. "It's like saying that the increase in the average apartment size in a city is not due to the addition of new rooms to old buildings, but rather to the construction of new, larger apartments," adds co-author Alvio Renzini of INAF Padua Observatory, Italy.
This tells us a lot about how galaxies have evolved over the last eight billion years of the Universe's history. It was already known that actively star-forming galaxies were smaller in the early Universe, explaining why they were smaller when their star formation first switched off.
"COSMOS provided us with simply the best set of observations for this sort of work — it lets us study very large numbers of galaxies in exactly the same way, which hasn't been possible before," adds co-author Peter Capak, also of Caltech. "Our study offers a surprisingly simple and obvious explanation to this puzzle. Whenever we see simplicity in nature amidst apparent complexity, it's very satisfying," concludes Carollo.
Notes
[1] In making the COSMOS survey, Hubble photographed 575 slightly overlapping views of the Universe using the Advanced Camera for Surveys (ACS) aboard Hubble. It took nearly 1000 hours of observations and is the largest project ever conducted with Hubble. This survey has proved invaluable; it has helped to map dark matter in 3D (heic0701), to further understand the effects of gravitational lensing (heic0806), and to characterise the expansion of the Universe (heic1005).
[2] There is still the possibility of growth via mergers for a fraction of this quenched population, but not a majority, as previously thought.
Notes for editors
The Hubble Space Telescope is a project of international cooperation between ESA and NASA.
The research is presented in a paper entitled "Newly-quenched galaxies as the cause for the apparent evolution in average size of the population", for publication in The Astrophysical Journal.
[1] The international team of astronomers in this study consists of C. M. Carollo (Swiss Federal Institute of Technology [ETH Zurich], Switzerland), T. J. Bschorr (Swiss Federal Institute of Technology [ETH Zurich], Switzerland), A. Renzini (Padova Observatory, Italy), S. J. Lilly (Swiss Federal Institute of Technology [ETH Zurich], Switzerland), P. Capak (Spitzer Science Center, California Institute of Technology, USA), A. Cibinel (Swiss Federal Institute of Technology [ETH Zurich], Switzerland), O. Ilbert (Laboratoire d'Astrophysique de Marseille, France), M. Onodera (Swiss Federal Institute of Technology [ETH Zurich], Switzerland), N. Scoville (California Institute of Technology, USA), E. Cameron (Swiss Federal Institute of Technology [ETH Zurich], Switzerland), B. Mobasher (University of California, USA), D. Sanders (University of Hawaii, USA), Y. Taniguchi (Ehime University, Japan).
Contacts
Marcella Carollo
ETH Zurich
Zurich, Switzerland
Tel: +4144633 3725
Email: marcella@phys.ethz.ch
Alvio Renzini
INAF, Astronomical Observatory of Padova
Padova, Italy
Tel: 049 8293 503
Email: alvio.renzini@oapd.inaf.it
Peter Capak
California Institute of Technology
California, USA
Tel: +1-626-395-6422
Email: capak@astro.caltech.edu
Nicky Guttridge
ESA/Hubble
Garching, Germany
Tel: +49-89-3200-6855
Email: nguttrid@partner.eso.org
Media Contact
ESA/Hubble Information Centre
All latest news from the category: Physics and Astronomy
This area deals with the fundamental laws and building blocks of nature and how they interact, the properties and the behavior of matter, and research into space and time and their structures.
innovations-report provides in-depth reports and articles on subjects such as astrophysics, laser technologies, nuclear, quantum, particle and solid-state physics, nanotechnologies, planetary research and findings (Mars, Venus) and developments related to the Hubble Telescope.
Back to home
Newest articles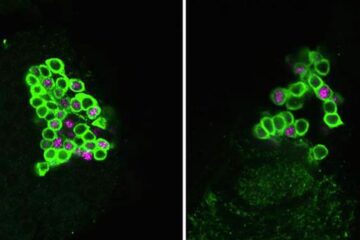 Parkinson's: Are our neurons more vulnerable at night?
A UNIGE team shows that disruptions to the circadian clock increase the risk of developing a neurodegenerative disease. Disturbances in sleep patterns and the internal biological clock are frequently associated…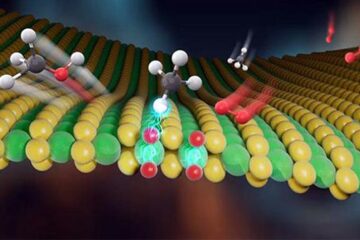 Direct conversion of methane with oxygen at room temperature
Direct conversion of methane (CH4) to high value-added chemicals at room temperature, by directly using abundant and low-cost molecular oxygen (O2) as an oxidant, is an ideal route for CH4 utilization. But…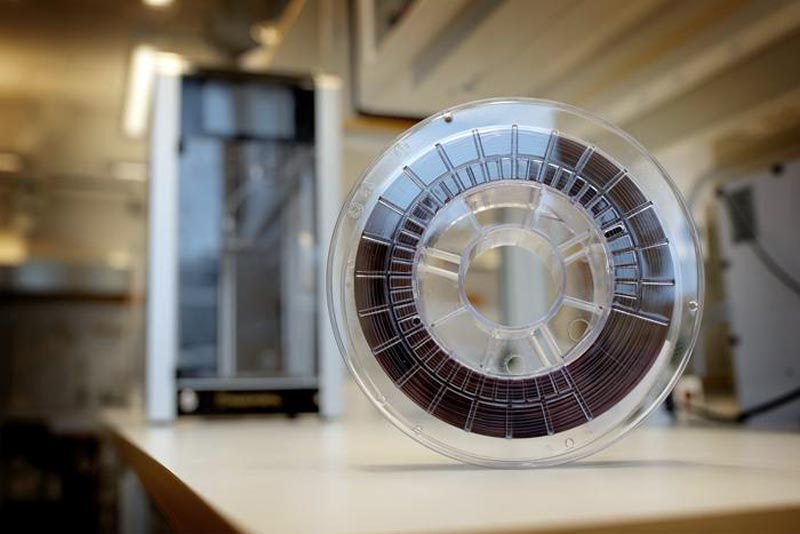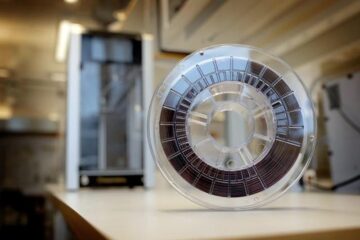 3D-printed plasmonic plastic enables large-scale optical sensor production
In a multi-year project, researchers at Chalmers University of Technology in Sweden have developed plasmonic plastic – a type of composite material with unique optical properties that can be 3D-printed….