Aquatic Creatures Mix Ocean Water
More than 60 years ago, oceanographers predicted that the effect of swimming animals could be profound. Accounting for this effort has proven difficult, though, so it has not entered into today's models.
Now Kakani Katija and John Dabiri at the California Institute of Technology have developed a way to estimate the extent of "biogenic" mixing. After conducting field measurements on swimming jellyfish, they built models of how animals mix the waters ocean-wide and concluded that the effect may be extensive.
"Swimming animals may contribute to ocean mixing on the same level as winds and tides," says Katija. "This necessitates the inclusion of biogenic mixing sources in ocean circulation and global climate models."
Katija will present these findings this month at the 62nd Annual Meeting of the American Physical Society's (APS) Division of Fluid Dynamics will take place from November 22-24 at the Minneapolis Convention Center.
Most of this mixing is due to the displacement created by the movement of animal bodies through the water — rather than by the turbulence that is stirred up by fish as they swim. This displacement is found to depend primarily on the shape of the animal rather than the dynamics of the animal's swimming motion.
Moreover, says Katija, only a small part of the mixing comes from the mighty creatures that inhabit the deep. Most of it is due to meeker, but much more plentiful, animals — the tiny krill, copepods, and other small critters that make up the vast majority of organisms swimming in the ocean.
The presentation, "A Darwinian mechanism for biogenic ocean mixing" by Kakani Katija and John Dabiri of the California Institute of Technology is at 11:22 a.m. on Sunday, November 22, 2009.
Abstract:
MORE MEETING INFORMATION
The 62nd Annual DFD Meeting is largest scientific meeting of the year devoted to the fluid dynamics, it brings together researchers from around the globe to present work with applications in engineering, energy, physics, climate, astronomy, medicine, and mathematics. It will be held at the Minneapolis Convention Center in downtown Minneapolis. All meeting information, including directions to the Convention Center is at: http://www.dfd2009.umn.edu/
PRESS REGISTRATION
Credentialed full-time journalist and professional freelance journalists working on assignment for major publications or media outlets are invited to attend the conference free of charge. If you are a reporter and would like to attend, please contact Jason Bardi (jbardi@aip.org, 301-209-3091).
USEFUL LINKS
Main meeting Web site: http://meetings.aps.org/Meeting/DFD09/Content/1629
Searchable form: http://meetings.aps.org/Meeting/DFD09/SearchAbstract
Local Conference Meeting Website: http://www.dfd2009.umn.edu/
PDF of Meeting Abstracts: http://flux.aps.org/meetings/YR09/DFD09/all_DFD09.pdf
Division of Fluid Dynamics page: http://www.aps.org/units/dfd/
Virtual Press Room: SEE BELOW
VIRTUAL PRESS ROOM
The APS Division of Fluid Dynamics Virtual Press Room will contain tips on dozens of stories as well as stunning graphics and lay-language papers detailing some of the most interesting results at the meeting. Lay-language papers are roughly 500 word summaries written for a general audience by the authors of individual presentations with accompanying graphics and multimedia files. The Virtual Press Room will serve as starting points for journalists who are interested in covering the meeting but cannot attend in person. See: http://www.aps.org/units/dfd/pressroom/index.cfm
Currently, the Division of Fluid Dynamics Virtual Press Room contains information related to the 2008 meeting. In mid-November, the Virtual Press Room will be updated for this year's meeting, and another news release will be sent out at that time.
ONSITE WORKSPACE FOR REPORTERS
A reserved workspace with wireless internet connections will be available for use by reporters. It will be located in the meeting exhibition hall (Ballroom AB) at the Minneapolis Convention Center on Sunday and Monday from 8:00 a.m. to 5:00 p.m. and on Tuesday from 8:00 a.m. to noon. Press announcements and other news will be available in the Virtual Press Room.
GALLERY OF FLUID MOTION
Every year, the APS Division of Fluid Dynamics hosts posters and videos that show stunning images and graphics from either computational or experimental studies of flow phenomena. The outstanding entries, selected by a panel of referees for artistic content, originality and ability to convey information, will be honored during the meeting, placed on display at the Annual APS Meeting in March of 2010, and will appear in the annual Gallery of Fluid Motion article in the September 2010 issue of the journal Physics of Fluids.
This year, selected entries from the 27th Annual Gallery of Fluid Motion will be hosted as part of the Fluid Dynamics Virtual Press Room. In mid-November, when the Virtual Press Room is launched, another announcement will be sent out.
ABOUT THE APS DIVISION OF FLUID DYNAMICS
The Division of Fluid Dynamics of the American Physical Society exists for the advancement and diffusion of knowledge of the physics of fluids with special emphasis on the dynamical theories of the liquid, plastic and gaseous states of matter under all conditions of temperature and pressure.
Media Contact
Jason Socrates Bardi
Newswise Science News
Alle Nachrichten aus der Kategorie: Physics and Astronomy
This area deals with the fundamental laws and building blocks of nature and how they interact, the properties and the behavior of matter, and research into space and time and their structures.
innovations-report provides in-depth reports and articles on subjects such as astrophysics, laser technologies, nuclear, quantum, particle and solid-state physics, nanotechnologies, planetary research and findings (Mars, Venus) and developments related to the Hubble Telescope.
Zurück zur Startseite
Neueste Beiträge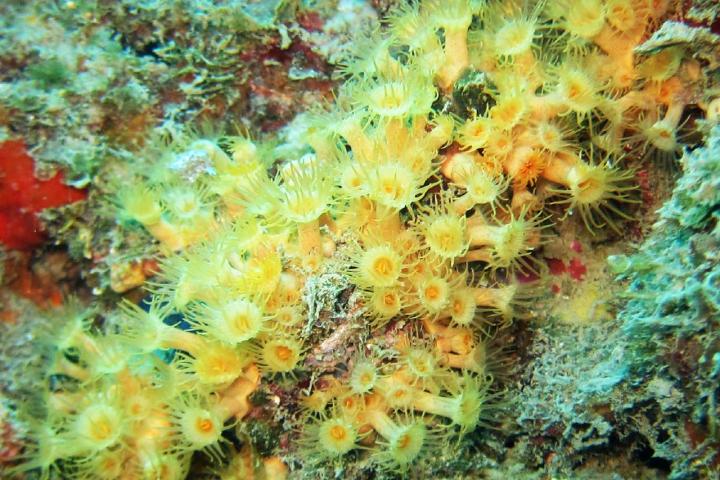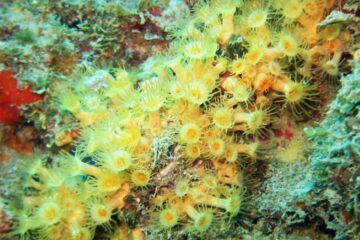 Is it one or two species?
The case of the cluster anemones If you dive in the Mediterranean Sea, the cluster anemone is among the most fascinating and magnificent corals you could see. You can find…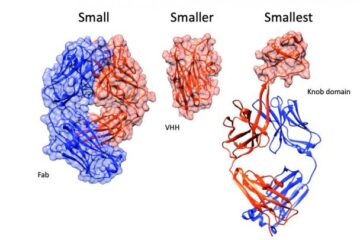 In a field where smaller is better, researchers discover the world's tiniest antibodies
Researchers at the University of Bath in the UK and biopharma company UCB have found a way to produce miniaturised antibodies, opening the way for a potential new class of treatments for…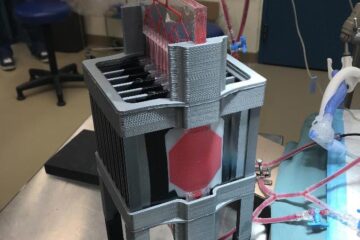 Researchers create artificial lung to support pre-term babies in distress
An international team led by current and former McMaster University researchers has developed an artificial lung to support pre-term and other newborn babies in respiratory distress. The group has proven…