ALMA discovers aluminum around young star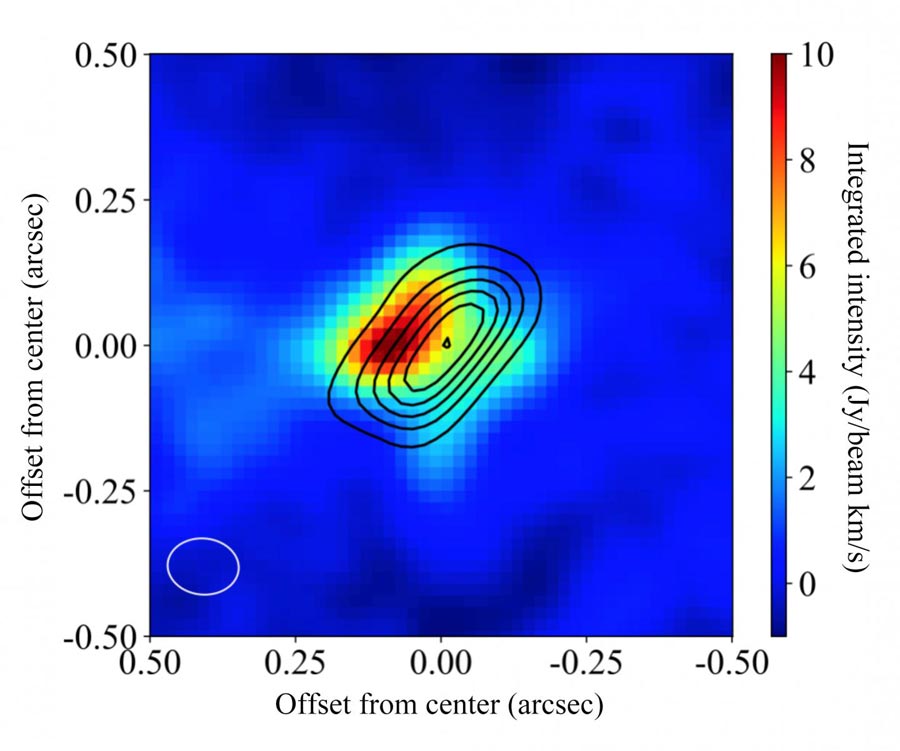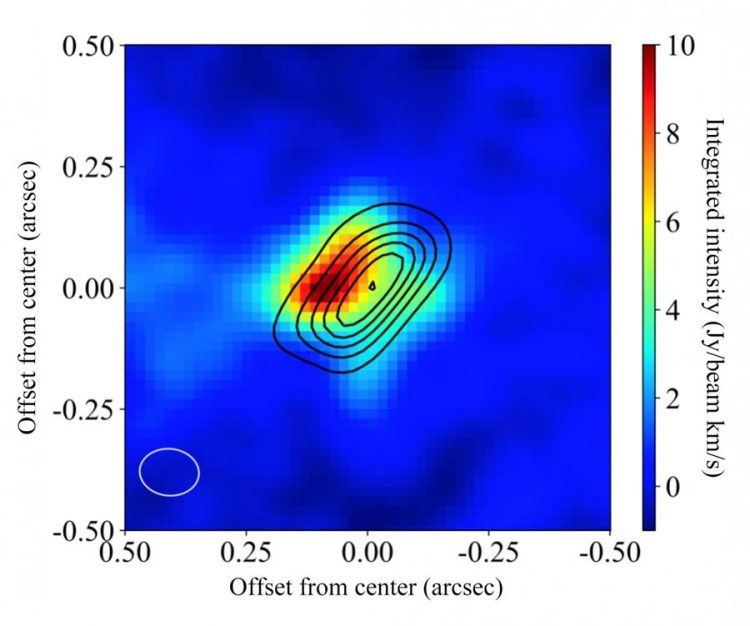 Young stars are surrounded by disks of gas. Some of the gas condenses into dust grains which then stick together to form larger objects, building up to form meteors, planetesimals, and eventually planets.
Understanding the formation of these first solid objects is important for understanding everything which follows.
Shogo Tachibana, a professor at the University of Tokyo/Japan Aerospace Exploration Agency (JAXA), and his team analyzed the ALMA (Atacama Large Millimeter/submillimeter Array) data for Orion KL Source I, a young massive protostar, and found distinctive radio emissions from aluminum oxide (AlO) molecules. This is the first unambiguous detection of AlO around a young star.
"Aluminum oxide played a very important role in the formation of the oldest material in the Solar System," says Tachibana "Our discovery will contribute to the understanding of material evolution in the early Solar System."
Interestingly, the radio emissions from the AlO molecules are concentrated in the launching points of the outflows from the rotating disk around the protostar. In contrast, other molecules such as silicon monoxide (SiO) have been detected in a wider area in the outflow. Normally, the temperature is higher at the base of the outflows and lower in the downstream gas.
"Non-detection of gas-phase AlO downstream indicates that the molecules have condensed into solid dust particles in the colder regions," explains Tachibana. "Molecules can emit their distinctive radio signals in gas-phase, but not in solid-phase."
ALMA's detection of AlO in the hot base of the outflow suggests that the molecules are formed in hot regions close to the protostar. Once moved to colder regions, AlO would be captured in dust particles which can become aluminum-rich dust, like the oldest solid in the Solar System, and further the building blocks for planets.
The team will now observe other protostars looking for AlO. Combining the new results with data from meteorites and sample return missions like JAXA's Hayabusa2 will provide important insights into the formation and evolution of our Solar System and other planetary systems.
Media Contact
Dr. Masaaki Hiramatsu
EurekAlert!
Alle Nachrichten aus der Kategorie: Physics and Astronomy
This area deals with the fundamental laws and building blocks of nature and how they interact, the properties and the behavior of matter, and research into space and time and their structures.
innovations-report provides in-depth reports and articles on subjects such as astrophysics, laser technologies, nuclear, quantum, particle and solid-state physics, nanotechnologies, planetary research and findings (Mars, Venus) and developments related to the Hubble Telescope.
Zurück zur Startseite
Neueste Beiträge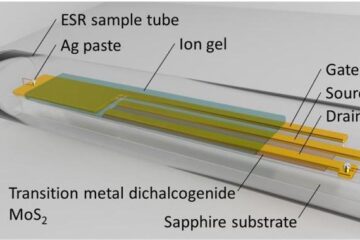 Taking 2D materials for a spin
Scientists at the University of Tsukuba and the Institute of High Pressure Physics fabricate a novel molybdenum disulfide transistor and create an image of the spins of the electrons passing…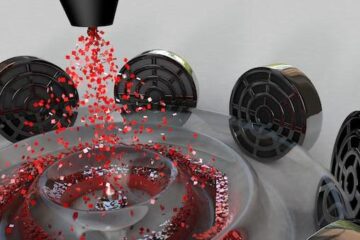 Life's rich pattern
Researchers use sound to shape the future of printing. Researchers in the UK have developed a way to coax microscopic particles and droplets into precise patterns by harnessing the power…
Tantalizing signs of phase-change 'turbulence' in RHIC collisions
Fluctuations in net proton production hint at a possible 'critical point' marking a change in the way nuclear matter transforms from one phase to another. Physicists studying collisions of gold…