A Further Step in the Design of the LAGUNA Large Neutrino Observatory Is Launched
The principal goal of LAGUNA (Large Apparatus for Grand Unification and Neutrino Astrophysics) is to assess the feasibility of a new pan-European research infrastructure able to host the next generation, very large volume, deep underground neutrino observatory.
The scientific goals of such an observatory combine exciting neutrino astrophysics with research addressing several fundamental questions such as proton decay and the existence of a new source of matter-antimatter asymmetry in Nature, in order to explain why our Universe contains only matter and not equal amounts of matter and antimatter.
Underground neutrino detectors based on large, surface-instrumented, liquid volumes have achieved fundamental results in particle and astroparticle physics, and were able to simultaneously collect events from several different cosmic sources. Neutrinos interact only very weakly with matter so they can travel very large distances in space and traverse dense zones of the Universe, thus providing unique information on their sources and an extremely rich physics programme.
In order to move forward, a next-generation very large multipurpose underground neutrino observatory of a total mass of around 100 000 to 500 000 tons is needed. This new facility will provide new and unique scientific opportunities, very likely leading to fundamental discoveries and attracting interest from scientists worldwide.
This further step newly includes the study of long baseline neutrino beams from CERN accelerators. When coupled to such a neutrino beam, the neutrino observatory will measure with unprecedented sensitivity neutrino flavor oscillation phenomena and possibly unveil the existence of CP violation in the leptonic sector.
In addition, the observatory will detect neutrinos as messengers from further distant astrophysical objects as well as from the early universe. In particular, it will sense a large number of neutrinos emitted by exploding galactic and extragalactic type-II supernovae. The neutrino observatory will also allow precision studies of other astrophysical or terrestrial sources of neutrinos, such as solar and atmospheric ones, and will search for new sources of astrophysical neutrinos like, for example, the diffuse neutrino background from relic supernovae, or those produced in hypothetic dark matter particle annihilation in the centre of the Sun or the Earth. Furthermore, it will allow unprecedented search for the proton lifetime with sensitivities up to 1035 years, pursuing the only possible path to directly test physics at the grand unified theory scale.
Called LAGUNA-LBNO, this design study is funded by the European Commission under the Seventh Framework Programme and will last three years. LAGUNA is one of the Magnificent Seven, the large infrastructures included in the European Roadmap for astroparticle physics developed by the ASPERA* European network of funding agencies. There is currently an intense competition worldwide to host the next generation large neutrino observatory. Europe is currently leading deep underground science with a strong expertise in this area, thanks its four long running deep underground laboratories. LAGUNA will provide an important asset for Europeans to keep this leadership in deep underground physics.
LAGUNA-LBNO brings together 300 scientists, CERN and 38 other institutions from Finland, France, Germany, Greece, Japan, Italy, Poland, Romania, Russia, Spain, United-Kingdom and Switzerland. It is coordinated by André Rubbia from ETH Zurich.
Link to the laguna web site: http://www.laguna-science.eu/
Media Contact
Arnaud Marsollier
CERN Press Office
Alle Nachrichten aus der Kategorie: Physics and Astronomy
This area deals with the fundamental laws and building blocks of nature and how they interact, the properties and the behavior of matter, and research into space and time and their structures.
innovations-report provides in-depth reports and articles on subjects such as astrophysics, laser technologies, nuclear, quantum, particle and solid-state physics, nanotechnologies, planetary research and findings (Mars, Venus) and developments related to the Hubble Telescope.
Zurück zur Startseite
Neueste Beiträge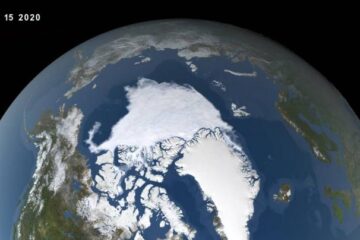 2020 Arctic sea ice minimum at second lowest on record
NASA and the National Snow and Ice Data Center (NSIDC) at the University of Colorado Boulder shows that the 2020 minimum extent, which was likely reached on Sept. 15, measured…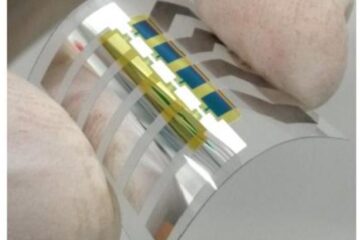 Dresden physicists develop printable organic transistors
Scientists at the Institute of Applied Physics at TU Dresden have come a step closer to the vision of a broad application of flexible, printable electronics. The team around Dr…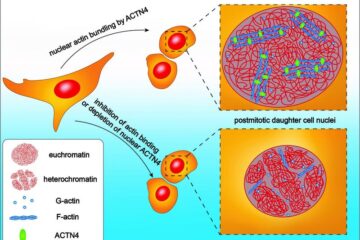 Researchers discover a mechanism that causes cell nuclei to grow
By far the most important process in cell development is how cells divide and then enlarge in order to multiply. A research team headed by Freiburg medical scientist Prof. Dr….