Varian Software Successfully Connected with Siemens Linear Accelerators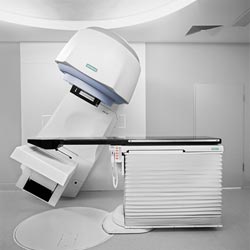 Varian Medical Systems and Siemens Healthcare today announced that clinicians at The Ohio State University (Ohio State), USA, are now using Varian software to plan and manage radiotherapy treatments delivered on a Siemens medical linear accelerator.
The companies have developed and deployed an interface that connects Varian's ARIA oncology information system with Siemens' Oncor and Primus accelerators and imaging systems. This step – as part of the company's "Agenda 2013" sector initiative – demonstrates once again Siemens Healthcare's role as a strong partner for imaging systems in radiation oncology.
Clinicians at The Ohio State University, USA, are now using Varian software to plan and manage radiotherapy treatments delivered on a Siemens medical linear accelerator. Varian Medical Systems and Siemens Healthcare have developed and deployed an interface that connects Varian's ARIA oncology information system with Siemens' Oncor and Primus accelerators and imaging systems.
"Since we launched the global strategic partnership with Siemens last year, we have been steadily working to develop software interfaces that enable clinics with Siemens linear accelerators to manage patient care using Varian software," says Kolleen Kennedy, president of Varian's Oncology Systems business. "With this new interface, we can connect to about 80 percent of the Siemens equipment in the field. Now the majority of Siemens-equipped sites can choose to adopt ARIA for managing all aspects of care, from initial diagnosis through post-treatment follow-up."
In March of this year, Siemens received 510(k) clearance from the U.S. Food and Drug Administration (FDA) for connectivity between Varian's ARIA software and Siemens' Oncor and Primus linear accelerators.
"Developing these interfaces was one of our main goals when we launched our partnership last year," says Walter Märzendorfer, CEO of Siemens Computed Tomography and Radiation Oncology. "We're pleased to have now released this interface and completed the first deployment at such a luminary U.S. treatment center. We would like to thank the team at The Ohio State University for valuable clinical input during the interface development process, and for helping our teams identify ways of enhancing the workflow when Varian software is used to manage treatment on a Siemens linear accelerator."
The deployment at Ohio State marks an important milestone in the two companies' cooperation. "This demonstrates our commitment to the community of Siemens technology users," Kennedy says. "It allows us to offer them a seamlessly integrated option for improving workflow and streamlining operations."
Varian has also launched a special service and support program to support oncology treatment centers converting to ARIA from other third-party oncology information systems, including the Lantis system from Siemens. The program is designed to provide data conversion, workflow consulting and application training, as well as software connectivity licenses.
The Siemens Healthcare Sector is one of the world's largest suppliers to the healthcare industry and a trendsetter in medical imaging, laboratory diagnostics, medical information technology and hearing aids. Siemens offers its customers products and solutions for the entire range of patient care from a single source – from prevention and early detection to diagnosis, and on to treatment and aftercare. By optimizing clinical workflows for the most common diseases, Siemens also makes healthcare faster, better and more cost-effective. Siemens Healthcare employs some 51,000 employees worldwide and operates around the world. In fiscal year 2012 (to September 30), the Sector posted revenue of 13.6 billion euros and profit of 1.8 billion euros. For further information please visit: http://www.siemens.com/healthcare
Varian Medical Systems, Inc., of Palo Alto, California, is the world's leading manufacturer of medical devices and software for treating cancer and other medical conditions with radiotherapy, radiosurgery, and brachytherapy. The company supplies informatics software for managing comprehensive cancer clinics, radiotherapy centers and medical oncology practices. Varian is a premier supplier of tubes, digital detectors, and image processing workstations for X-ray imaging in medical, scientific, and industrial applications and also supplies high-energy X-ray devices for cargo screening and non-destructive testing applications. Varian Medical Systems employs approximately 6,200 people who are located at manufacturing sites in North America, Europe, and China and approximately 70 sales and support offices around the world. For more information, visit http://www.varian.com.
Launched in November 2011, Agenda 2013 is an initiative of the Siemens Healthcare Sector to further strengthen its innovative power and competitiveness. Specific measures, which will be implemented by the end of 2013, have been defined in four fields of action: innovation, competitiveness, regional footprint, and people development.
The products/features (here mentioned) are not commercially available in all countries. Due to regulatory reasons their future availability cannot be guaranteed. Further details are available from the local Siemens organizations.
Reference Number: HIM201306019e
Contact
Mr. Ulrich Künzel
Healthcare Sector
Siemens AG
Henkestr. 127
91052 Erlangen
Germany
Tel: +49 (9131) 84-3473
Ulrich.Kuenzel@siemens.com
Ms. Meryl Ginsberg
Siemens AG
Tel: +1 (650) 424-6444
Meryl.Ginsberg@varian.com
Media Contact
Ulrich Künzel
Siemens Healthcare
Alle Nachrichten aus der Kategorie: Medical Engineering
The development of medical equipment, products and technical procedures is characterized by high research and development costs in a variety of fields related to the study of human medicine.
innovations-report provides informative and stimulating reports and articles on topics ranging from imaging processes, cell and tissue techniques, optical techniques, implants, orthopedic aids, clinical and medical office equipment, dialysis systems and x-ray/radiation monitoring devices to endoscopy, ultrasound, surgical techniques, and dental materials.
Zurück zur Startseite
Neueste Beiträge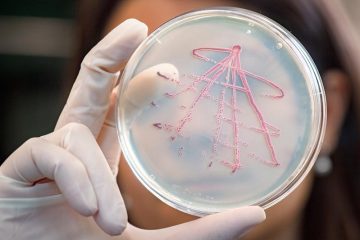 Grow faster, die sooner: How growth rates influence the fitness of bacteria
"The fitness of bacteria is more complex than expected," explains Ulrich Gerland, professor for the theory of complex biosystems at the Technical University of…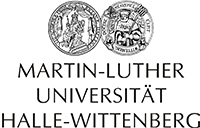 Spintronics: Researchers show how to make non-magnetic materials magnetic
In solid-state physics, oxide layers only a few nanometres thick are known to form a so-called two-dimensional electron gas. These thin layers, separated from…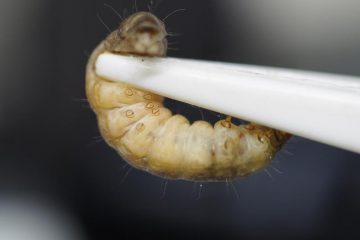 Caterpillars of the wax moth love eating plastic: Fraunhofer LBF investigates degradation process
Within the Framework of a research project on the chemical imaging analysis of plastic digestion in caterpillars (RauPE), a team from Fraunhofer LBF used…