Stereotactic Breast Biopsy Made Easy with Mammomat Inspiration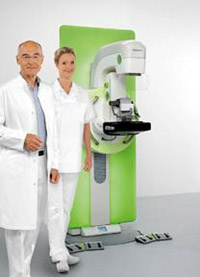 The digital system with basic functions for screening has been on the market since the end of 2007. Since then, it has been installed in countless hospitals and private practices worldwide.
The new device with its supplemental biopsy function recently went into operation in Copenhagen and Dortmund. Using the new system, all workflows are performed faster and easier than ever before. The biopsy unit is easy to install; it simply slides on the full-field detector of the mammography platform. Using the same detector ensures that the radiographic image quality remains high. The mammography system detects the biopsy unit and automatically switches all hardware and software configuration settings to the biopsy mode. A preconfigured examination workflow and a well-defined user interface intuitively guide clinical personnel through the intervention.
Dr. Ilse Vejborg, Head of Radiology at Rigshospitalet in Copenhagen, is impressed by the system advantages: "Performing stereotactic biopsy on Mammomat Inspiration, we found the system easy to learn and easy to use. Our first impression is that the new system is very efficient to tackle microcalcifications, which are clearly depicted on the stereo images and accurately collected by the biopsy unit."
The system enables vertical or lateral needle access to lesions. Another advantage is that only one space-saving, ergonomic workstation is required for all applications of the mammography platform. With Mammomat Inspiration, screening, diagnostics, biopsy, and tomosynthesis (in the future) are all based on one digital platform for the first time. A hospital or private practice can purchase a screening device as needed, and enhance this basic system with the biopsy unit and, eventually, with 3D tomosynthesis currently in development.
The Siemens Healthcare Sector is one of the world's largest suppliers to the healthcare industry. The company is a renowned medical solutions provider with core competence and innovative strength in diagnostic and therapeutic technologies as well as in knowledge engineering, including information technology and system integration. With its laboratory diagnostics acquisitions, Siemens Healthcare is the first integrated healthcare company, bringing together imaging and lab diagnostics, therapy, and healthcare information technology solutions, supplemented by consulting and support services. Siemens Healthcare delivers solutions across the entire continuum of care – from prevention and early detection, to diagnosis, therapy and care. Additionally, Siemens Healthcare is the global market leader in innovative hearing instruments. The company employs more than 49,000 people worldwide and operates in 130 countries. In the fiscal year 2008 (Sept. 30), Siemens Healthcare reported sales of €11.17 billion, orders of €11.78 billion, and group profit of €1.23 billion. (Preliminary figures)
Media Contact
Bianca Braun
Siemens Healthcare
All news from this category: Medical Engineering
The development of medical equipment, products and technical procedures is characterized by high research and development costs in a variety of fields related to the study of human medicine.
innovations-report provides informative and stimulating reports and articles on topics ranging from imaging processes, cell and tissue techniques, optical techniques, implants, orthopedic aids, clinical and medical office equipment, dialysis systems and x-ray/radiation monitoring devices to endoscopy, ultrasound, surgical techniques, and dental materials.
Back to the Homepage
Latest posts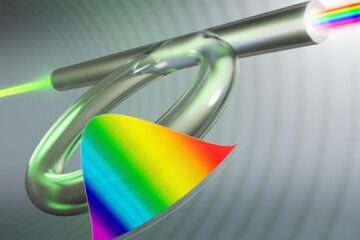 Novel chirped pulses defy 'conventional wisdom'
University of Rochester researchers describe first highly chirped pulses created by a using a spectral filter in a Kerr resonator. The 2018 Nobel Prize in Physics was shared by researchers…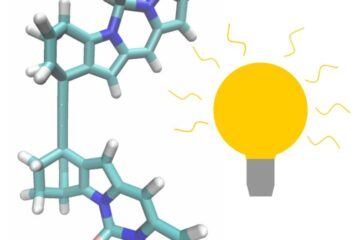 Scientists design superfast molecular motor
Light-driven molecular motors have been around for over twenty years. These motors typically take microseconds to nanoseconds for one revolution. Thomas Jansen, associate professor of physics at the University of…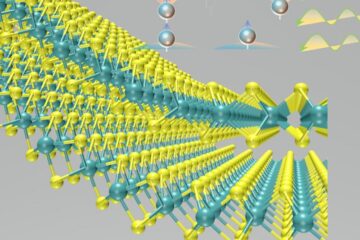 Changing a 2D material's symmetry can unlock its promise
Jian Shi Research Group engineers material into promising optoelectronic. Optoelectronic materials that are capable of converting the energy of light into electricity, and electricity into light, have promising applications as…