Siemens presents new Somatom Perspective CT scanner models
The Somatom Perspective family of CT scanners that are particularly economical has two new members. Siemens Healthcare will present its two new 16- and 32-slice configurations at this year's JFR French radiology convention (Journées Françaises de Radiologie) in Paris.
These new models make numerous high-end technologies available to a broader clientele for the first time with an additional option to upgrade the systems later to the established 64- and 128-slice configurations. For all four configurations, Siemens now offers the innovative eCockpit technology package, which makes the Somatom Perspective not only easier and more cost-efficient to use, but also lengthens the systems' service life.
The well-established eMode function, for example, helps reduce equipment downtime by more than 20 percent. With the Somatom Perspective, Siemens Healthcare expands its product range in the lower and medium-priced segments, once again underscoring the sector's competitive strength as part of the Agenda 2013 Initiative.
The two additional configurations allow Siemens Healthcare customers to tailor a CT system individually to fit their particular clinical needs. For example, the 16-slice configuration is suitable above all for routine scans in oncology and for imaging the head, lungs, abdomen, or chest.
However, the model is also useful in pain therapy to ensure that analgesics are delivered to the right place during surgery. The 32-slice configuration provides more detailed imaging for bone fractures, examinations of the inner ear, or vascular applications; whereas the 64-slice scanner has remarkably fast image acquisition.
With particularly short scanning times, the 128-slice configuration is especially suitable for diagnostics in cardiology and pediatrics. The Somatom Perspective also makes it possible to expand the range of scan types at a clinic or surgery at a later time: The two new models can be upgraded to 64- or 128-slice configurations whenever desired. This flexibility makes the Somatom Perspective family an investment with a reliable future.
This investment is further secured through high-end technologies such as Safire (Sinogram Affirmed Iterative Reconstruction) that will now be available for the first time in the segment of 16- and 32-slice CT scanners. The iterative image reconstruction method enables to reduce radiation dose by as much as 60 percent, or improve image quality correspondingly. In future it will also be possible to acquire single source Dual Energy images with any Somatom Perspective model.
With this innovation, the same region of the body is scanned twice in succession at two different tube voltages, i.e. energy levels, using half the radiation dose each time. Merging the two image datasets provides information not only about pure morphology, but also additional details about the composition of the scanned tissue. For example, metal artifacts – caused by implants such as artificial hip joints – can be distinguished more clearly from tissue and bone structures.
All four models will include the eCockpit technology package, which adds two new features to the established eMode function and further reduces the costs of operating a CT scanner: eStart extends X-ray tube life by gently preheating the tubes before a scan. eSleep puts the gantry into sleep mode if unused for a longer period, thus helping to save electricity. eMode, which was introduced in 2011, has since become firmly established among users.
Over 90 percent of scans conducted with one of the Somatom Perspective CT scanners installed across the globe and connected to the Siemens Remote Service are acquired using this function. eMode automatically optimizes scanning parameters making equipment use more efficient and lowering maintenance costs. Initial analyses show that in combination with a service contract system downtime – which is already very low – can be reduced by a further 20 percent or more per year when eMode is in constant use.
If users have a Siemens Service Agreement and use eMode for more than 80 percent of their CT scans, they receive additional service advantages. For example, customers in Germany are given a discount of up to ten percent on service costs. Users in France and Australia receive a comprehensive operating guarantee: If their Somatom Perspective is ever out of use, they are reimbursed a fixed amount per missed scan.
The new Somatom Perspective configurations are available from May 2014.
Launched in November 2011, Agenda 2013 is an initiative of the Siemens Healthcare Sector to further strengthen its innovative power and competitiveness. Specific measures, which will be implemented by the end of 2013, have been defined in four fields of action: innovation, competitiveness, regional footprint, and people development.
Follow us on Twitter: www.twitter.com/siemens_press
The Siemens Healthcare Sector is one of the world's largest suppliers to the healthcare industry and a trendsetter in medical imaging, laboratory diagnostics, medical information technology and hearing aids. Siemens offers its customers products and solutions for the entire range of patient care from a single source – from prevention and early detection to diagnosis, and on to treatment and aftercare. By optimizing clinical workflows for the most common diseases, Siemens also makes healthcare faster, better and more cost-effective. Siemens Healthcare employs some 51,000 employees worldwide and operates around the world. In fiscal year 2012 (to September 30), the Sector posted revenue of 13.6 billion euros and profit of 1.8 billion euros. For further information please visit: http://www.siemens.com/healthcare
Results may vary. Data on file.
The products/features (here mentioned) are not commercially available in all countries. Due to regulatory reasons their future availability cannot be guaranteed. Further details are available from the local Siemens organizations.
Reference Number: HIM201310004e
Contact
Mr. Ulrich Künzel
Healthcare Sector
Siemens AG
Henkestr. 127
91052 Erlangen
Germany
Tel: +49 (9131) 84-3473
Ulrich.Kuenzel​@siemens.com
Media Contact
Ulrich Künzel
Siemens Healthcare
All latest news from the category: Medical Engineering
The development of medical equipment, products and technical procedures is characterized by high research and development costs in a variety of fields related to the study of human medicine.
innovations-report provides informative and stimulating reports and articles on topics ranging from imaging processes, cell and tissue techniques, optical techniques, implants, orthopedic aids, clinical and medical office equipment, dialysis systems and x-ray/radiation monitoring devices to endoscopy, ultrasound, surgical techniques, and dental materials.
Back to home
Newest articles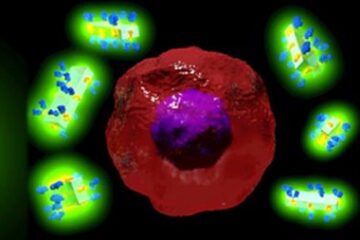 A world-first antibody-drug delivery system
It sounds like the stuff of science fiction: a man-made crystal that can be attached to antibodies and then supercharge them with potent drugs or imaging agents that can seek…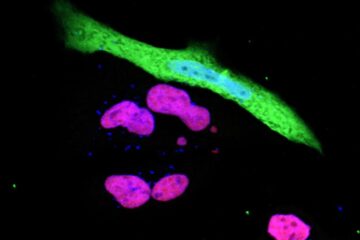 Revealed: How SARS-CoV-2 evades our immune system
Scientists at Hokkaido University and Texas A&M University have identified a key mechanism used by the SARS-CoV-2 virus to evade host immune systems. Researchers in Japan and the United States…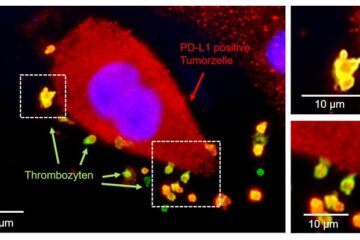 New approach developed to predict response of immunotherapies in lung cancer
New methodology at the University Hospital of Tübingen harnesses the function of platelets. At Tübingen University Hospital, a preclinical study led by Dr. Clemens Hinterleitner and Prof. Dr. Lars Zender,…