Scientists proposed a carrier for targeted chemotherapy drug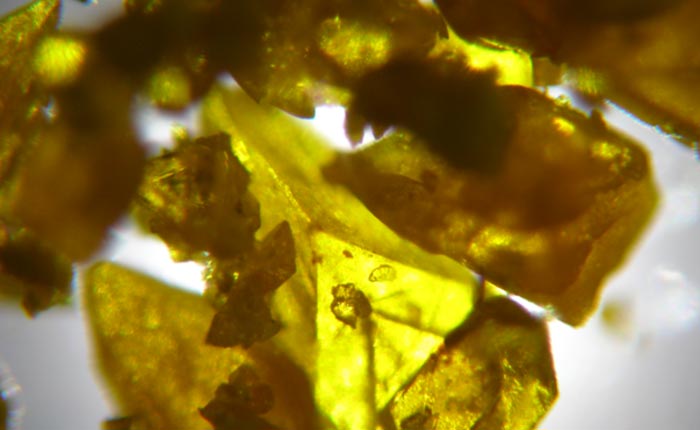 It helps to deliver the medicine to the tumor without affecting healthy cells.
Researchers at Ural Federal University (UrFU) have proposed the use of polyoxometallate nanoclusters as a carrier for chemotherapy drug. It will help to deliver medications precisely to the focus of a pathological process, such as a cancerous tumor, without toxic effects on healthy cells. Delivery can be accomplished either by electrophoresis or by injection into the bloodstream. The development is described in the AIP Conference Proceedings.
"We've explored molybdenum polyoxometalates. It is polyatomic ions composed of molybdenum and iron, joined together by common oxygen atoms, containing organic groups. Their peculiarity is that they are a nanocluster to the surface of which a medication can be attached and delivered to the tumor formation. Polyoxometallates themselves are not toxic to living cells and do not change their function or morphology. On the contrary, cells are able to absorb these nanocapsules without any harm. Polyoxometallates give in the body of warm-blooded animals the effect of increasing the hemoglobin level and the number of red blood cells, which allows to use them for the treatment and prevention of anemia (the development is patented)," says Maria Ulitko, Director of the Faculty of Biology and Fundamental Medicine at the UrFU.
Futher scientists plan to attach a vector molecule to the surface of the polyoxometallate that can distinguish cancer cells and ensure binding of the nanocluster to them, bypassing healthy ones.
They tested how the nanocluster would interact with doxorubicin. This is a well-known anticancer antibiotic. It is good at destroying tumor structures, but has low selectivity. High concentrations of the medication needed to destroy cancer cells are toxic to the weakened body. Scientists figured out how a polyoxometallate with an antibiotic inside would affect healthy and tumor cells and selected the most effective concentration of the medication.
"The undoubted advantage of targeted delivery is the possibility to adjust the medication dose. Our studies have shown that too high a concentration of doxorubicin in a polyoxometallate capsule will also lead to the death of healthy cells: the container will not be able to keep the active substances from getting into DNA through the nuclear and cell membranes," explains Aleksandr Ostroushko, Head of the Section of Chemical Material Science at UrFU.
Now researchers were conducted on cell structures of cervical cancer (carcinoma). In the future, this method of delivery can also be applied to other tumors. At the next stage of the work, scientists plan to conduct preclinical studies on laboratory animals to evaluate the therapeutic efficacy and safety of the system. The authors note that nanocluster compounds will be able to deliver other medications, such as anti-inflammatory ones. The developed technology will help to improve the accuracy of targeted delivery of medications with strong side effects.
DOI: 10.1063/5.0070865
Method of Research: Experimental study
Article Title: Effect of nanocluster molybdenum-containing polyoxometalates and doxorubicin conjugates on normal and tumor cells
Article Publication Date: 4-Feb-2022
Media Contact
Anna Marinovich
Ural Federal University
anna.marinovich@urfu.ru
Office: 343-389-94-07
Cell: 961-770-6024
Original Source
All latest news from the category: Medical Engineering
The development of medical equipment, products and technical procedures is characterized by high research and development costs in a variety of fields related to the study of human medicine.
innovations-report provides informative and stimulating reports and articles on topics ranging from imaging processes, cell and tissue techniques, optical techniques, implants, orthopedic aids, clinical and medical office equipment, dialysis systems and x-ray/radiation monitoring devices to endoscopy, ultrasound, surgical techniques, and dental materials.
Back to home
Newest articles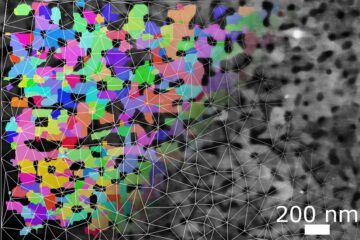 Thermal insulation for quantum technologies
Thermal insulation is not only important for buildings, but also in quantum technologies. While insulation panels around a house keep the heat inside, quantum devices require insulation against heat from…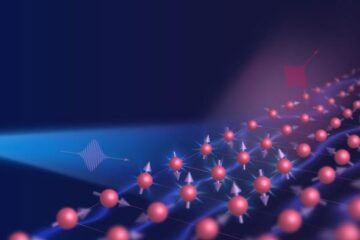 Spin keeps electrons in line in iron-based superconductor
Electronic nematicity, thought to be an ingredient in high temperature superconductivity, is primarily spin driven in FeSe finds a study in Nature Physics. Researchers from PSI's Spectroscopy of Quantum Materials…
Scientists devise method to prevent deadly hospital infections without antibiotics
Novel surface treatment developed at UCLA stops microbes from adhering to medical devices like catheters and stents. A hospital or medical clinic might be the last place you'd expect to…