Robotic operation for heart valve reconstruction holds promise
A potentially fatal bacterial disease of the heart, infective endocarditis frequently affects the heart's tricuspid valve, often resulting in permanent tissue damage.
But a reconstructive technique, in which the valve is repaired with a bioscaffold on which new tissue can grow, can give some patients a new lease on life—a lease that has been extended to patients at Temple University Hospital, in Philadelphia, thanks to the pioneering work of T. Sloane Guy, MD, MBA, Associate Professor of Surgery, Section Chief of Cardiovascular Surgery, and Chief of Robotics at Temple University School of Medicine (TUSM).
Dr. Guy is one of only about a dozen cardiovascular surgeons in the United States who has performed complete tricuspid valve repair procedures using CorMatrix®, an extracellular matrix (ECM) material. In 2013, he became one of the first to perform the reconstruction endoscopically using robotic techniques. He delivered a video presentation of the pioneering procedure on January 27th at the 50th annual meeting of the Society of Thoracic Surgeons (STS), held in Orlando, Florida.
Robotic surgery is a groundbreaking tool in medicine that has been both celebrated for its benefits and criticized for its high cost and high-profile failures. But according to Dr. Guy, totally endoscopic robotic heart surgery not only minimizes the size of incisions made in the chest but also takes advantage of the ability of surgeons, using robotic-assisted tools and techniques, to make high-precision, minute movements, which gives it an edge over traditional techniques.
Recently, Dr. Guy performed a robotic repair by first removing nearly all of the damaged valve from the patient's heart. He then used what he calls the 'cylinder technique' to repair the damaged tissue with a sheet of bioscaffolding that had been fashioned into a tube. The tube effectively served as a new valve.
"We used a CorMatrix® bioscaffold to completely reconstruct the valve," Dr. Guy explained. CorMatrix® bioscaffolds consist of a sheet of ECM, an acellular meshwork of fibers and carbohydrate polymers that facilitates reconstruction by giving patients' own cells a framework on which to build new tissue. Because ECM is made of natural materials, it is eventually replaced by the patient's own cells and absorbed by the body. It also has a low likelihood of rejection, since it does not contain foreign cells or proteins that could precipitate an immune response.
"Temple Cardiovascular Surgery has had a big presence at the meeting this year," Dr. Guy said.
Coauthors on the abstract included Abul Kashem, MD, Akira Shiose, MD, Thomas Kelley, James McCarthy, Richard J. Kang, Larry Kaiser, MD, and Yoshiya Toyoda, MD, from the Division of Cardiovascular Surgery at TUSM and Sheela Pai, MD, and Yanfu Shao, MD, from the Department of Anesthesiology at TUSM.
About Temple Health
Temple Health refers to the health, education and research activities carried out by the affiliates of Temple University Health System and by Temple University School of Medicine.
Temple University Health System (TUHS) is a $1.4 billion academic health system dedicated to providing access to quality patient care and supporting excellence in medical education and research. The Health System consists of Temple University Hospital (TUH), ranked among the "Best Hospitals" in the region by U.S. News & World Report; TUH-Episcopal Campus; TUH-Northeastern Campus; Fox Chase Cancer Center, an NCI-designated comprehensive cancer center; Jeanes Hospital, a community-based hospital offering medical, surgical and emergency services; Temple Transport Team, a ground and air-ambulance company; and Temple Physicians, Inc., a network of community-based specialty and primary-care physician practices. TUHS is affiliated with Temple University School of Medicine.
Temple University School of Medicine (TUSM), established in 1901, is one of the nation's leading medical schools. Each year, the School of Medicine educates approximately 840 medical students and 140 graduate students. Based on its level of funding from the National Institutes of Health, Temple University School of Medicine is the second-highest ranked medical school in Philadelphia and the third-highest in the Commonwealth of Pennsylvania. According to U.S. News & World Report, TUSM is among the top 10 most applied-to medical schools in the nation.
Media Contact
Jeremy Walter
EurekAlert!
All latest news from the category: Medical Engineering
The development of medical equipment, products and technical procedures is characterized by high research and development costs in a variety of fields related to the study of human medicine.
innovations-report provides informative and stimulating reports and articles on topics ranging from imaging processes, cell and tissue techniques, optical techniques, implants, orthopedic aids, clinical and medical office equipment, dialysis systems and x-ray/radiation monitoring devices to endoscopy, ultrasound, surgical techniques, and dental materials.
Back to home
Newest articles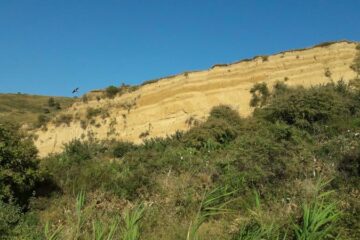 Defects in quartz crystal structure reveal the origin of dust
University of Tübingen research team uses properties of quartz in sediments to study sedi-mentary cycles and climate dynamics. Global warming and a progressively drier climate in many parts of the…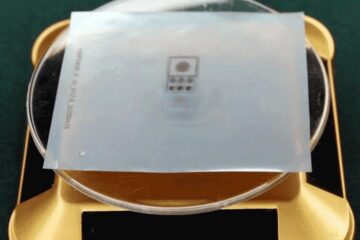 Ultra-thin film creates vivid 3D images with large field of view
Glass-free technique could enable visual features that don't require special reading devices or illumination. Researchers have developed a new ultra-thin film that can create detailed 3D images viewable under normal…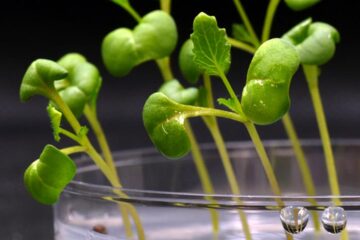 Artificial photosynthesis can produce food without sunshine
Scientists are developing artificial photosynthesis to help make food production more energy-efficient here on Earth, and one day possibly on Mars. Photosynthesis has evolved in plants for millions of years…