New imaging technique tracks traffic patterns of white blood cells
Microdomains are restricted areas on the surface of the cells in which receptors and signaling molecules accumulate during cell activation. Using digital multi-channel videomicroscopy, researchers were able to view white blood cell subsets and their forming microdomains in the vascular system in real time. In the upcoming March issue of Nature Methods, the new research displays the migration and inner workings of white blood cells in the small veins and bone marrow of mice.
"Intravital micropscopy (IVM) has contributed enormously to the recent mechanistic advances in leukocyte trafficking," wrote Mount Sinai School of Medicine researchers lead author Elaine Y. Chiang, Andres Hidalgo, Jungshan Chang and Paul S. Frenette of the Department of Medicine's Immunobiology Center and Black Family Stem Cell Institute in New York. "Multichannel digital fluorescence videomicropscopy vastly improves on prior intravital observations of leukocyte behavior in vivo by allowing the near-simultaneous observation of cell surface markers and microdomains."
Researchers explored various mouse models including that of Sickle Cell disease which is a common inherited blood disorder in the United States, affecting 72,000 Americans according to the National Institutes of Health (NIH). Sickle Cell disease is a blood disorder that affects hemoglobin, a protein inside red blood cells that help carry oxygen throughout the body. Abnormal hemoglobin polymerizes, and red blood cells become sickle-shaped. Sickle-shaped red blood cells then clog blood vessels by sticking to white blood cells and depriving the body of needed oxygen.
Using this new imaging method, red blood cells in a mouse model of Sickle Cell disease were shown to interact specifically with neutrophils, a subset of inflammatory white blood cells. "The ease and rapidity of this method, and the abilty to combine it with current genetic labeling techniques will greatly aid investigations to elucidate in vivo imflammatory cell behavior, and provide a powerful tool for the development of therapeutics for these diseases," according to Mount Sinai researchers.
"Sickle cell anemia was the first disease characterized at the molecular level but there is still no treatment for the acute vascular occlusions which are the hallmark of the disease," said Mount Sinai researcher Dr. Paul S. Frenette. "In vivo imaging provides a window inside the body that allows us to see exactly which blood cells and which molecular constituents participate in the vascular occlusions. Advances in molecular imaging will likely lead to new targets for the treatment that will improve the life of patients afflicted by this terrible illness."
Media Contact
Mount Sinai Press Office
EurekAlert!
Alle Nachrichten aus der Kategorie: Medical Engineering
The development of medical equipment, products and technical procedures is characterized by high research and development costs in a variety of fields related to the study of human medicine.
innovations-report provides informative and stimulating reports and articles on topics ranging from imaging processes, cell and tissue techniques, optical techniques, implants, orthopedic aids, clinical and medical office equipment, dialysis systems and x-ray/radiation monitoring devices to endoscopy, ultrasound, surgical techniques, and dental materials.
Zurück zur Startseite
Neueste Beiträge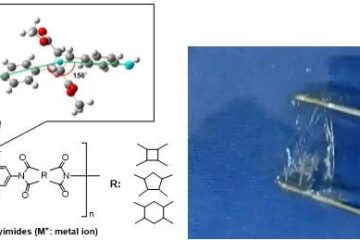 High-thermoresistant biopolyimides become water-soluble like starch
This is the first report for the syntheses of water-soluble polyimides which are Interestingly derived from bio-based resources, showing high transparency, tunable mechanical strength and the highest thermoresistance in water-soluble…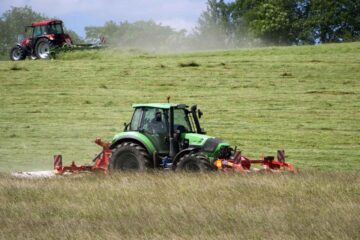 Land management in forest and grasslands
How much can we intensify? A first assessment of the effects of land management on the links between biodiversity, ecosystem functions and ecosystem services. Ecosystem services are crucial for human…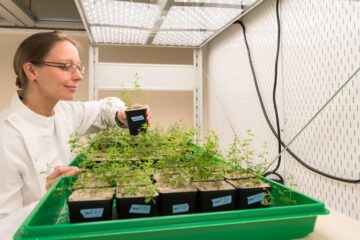 A molecular break for root growth
The dynamic change in root growth of plants plays an important role in their adjustment to soil conditions. Depending on the location, nutrients or moisture can be found in higher…