Surgeons develop simpler way to cure atrial fibrillation
The simplified procedure is termed Cox-maze IV, and the surgeons believe it can replace the older "cut and sew" Cox-maze III in which ten precisely placed incisions in the heart muscle created a "maze" to redirect errant electrical impulses.
"This technology has made the Cox-maze procedure much easier and quicker to perform," says Ralph Damiano Jr., M.D., the John Shoenberg Professor of Surgery and chief of cardiac surgery at the School of Medicine and a cardiac surgeon at Barnes-Jewish Hospital. "Instead of reserving the Cox-maze procedure for a select group of patients, we would urge use of this device for virtually all patients who have atrial fibrillation and are scheduled for other cardiac surgery."
The device is a clamplike instrument that heats heart tissue using radiofrequency energy. By holding areas of the heart within the jaws of the device, surgeons can create lines of ablation, or scar tissue, on the heart muscle. In the older Cox-maze III procedure, the lines of ablation were made by cutting the heart muscle, sewing the incisions back together and letting a scar form. The ablation lines redirect the abnormal electrical currents responsible for atrial fibrillation, an irregular heart rhythm in which the upper heart chambers or atria wriggle like a bag of worms.
The Cox-maze procedure was developed at the University in 1987. In their latest clinical study, reported in the February issue of the Journal of Thoracic and Cardiovascular Surgery, University surgeons showed that Cox-maze IV is just as effective as Cox-maze III for curing atrial fibrillation, yet takes one-third the time to perform.
"The older Cox-maze procedure was a very complicated operation, and very few surgeons were willing to do it," Damiano says. "So we started working on new technology and helped develop an effective ablation device that simplifies the procedure. Not only is Cox-maze IV shorter, but with the new device the procedure is also much safer because there's a much lower risk of bleeding."
Atrial fibrillation affects more than 2.2 million people in the United States and can cause fatigue, shortness of breath, exercise intolerance and palpitations. Compared to those without atrial fibrillation, those with the disorder are five times more likely to suffer from stroke and have up to a two-fold higher risk of death. For some patients, medications can control the abnormal heart rhythms and the risk of clotting associated with atrial fibrillation, but unlike the Cox-maze procedure, the drugs do not cure the disorder.
Damiano says their most recent study of Cox-maze IV is unique because the surgeons carefully matched the age, sex and cardiac conditions of a group of patients who underwent Cox-maze III in the past with patients undergoing Cox-maze IV. "This is the first documentation of the effectiveness of the ablation devices compared to the incisions of the Cox-maze III," Damiano says. "This operation is very effective, and we now use the Cox-maze IV technique exclusively."
Lall SC, Melby SJ, Voeller RK, Zierer A, Bailey MS, Guthrie TJ, Moon MR, Moazami N, Lawton JS, Damiano RJ. The effect of ablation technology on surgical outcomes after the Cox-maze procedure: A propensity analysis. Journal of Thoracic and Cardiovascular Surgery 2007 Feb;133(2):389-96.
Ralph Damiano received consulting and lecture fees from Atricure and Medtronic and grant support from Atricure.
Funding from the National Institutes of Health supported this research.
Washington University School of Medicine's full-time and volunteer faculty physicians also are the medical staff of Barnes-Jewish and St. Louis Children's hospitals. The School of Medicine is one of the leading medical research, teaching and patient care institutions in the nation, currently ranked fourth in the nation by U.S. News & World Report. Through its affiliations with Barnes-Jewish and St. Louis Children's hospitals, the School of Medicine is linked to BJC HealthCare.
Alle Nachrichten aus der Kategorie: Medical Engineering
The development of medical equipment, products and technical procedures is characterized by high research and development costs in a variety of fields related to the study of human medicine.
innovations-report provides informative and stimulating reports and articles on topics ranging from imaging processes, cell and tissue techniques, optical techniques, implants, orthopedic aids, clinical and medical office equipment, dialysis systems and x-ray/radiation monitoring devices to endoscopy, ultrasound, surgical techniques, and dental materials.
Zurück zur Startseite
Neueste Beiträge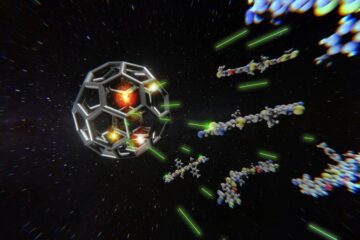 A question of affinity: How to design organic solar cell materials
A collaboration of scientists from the Max Planck Institute for Polymer Research (MPI-P) in Germany and the King Abdullah University of Science and Technology (KAUST) in Saudi Arabia have recently…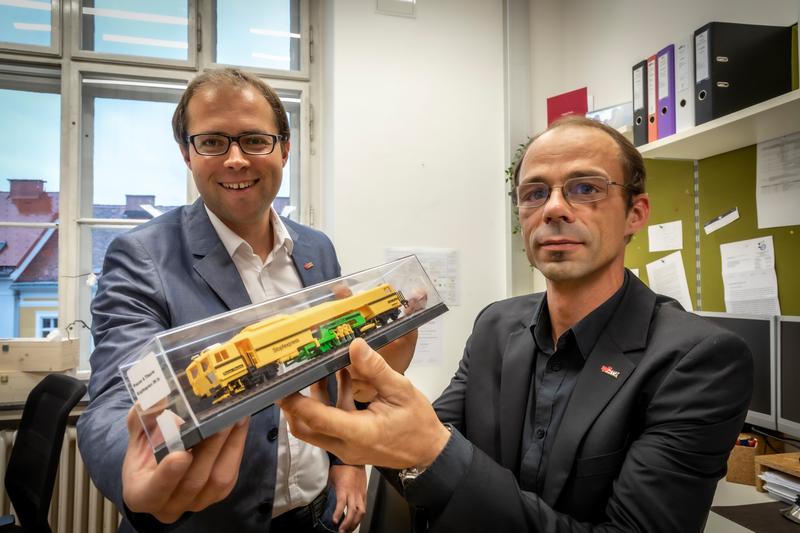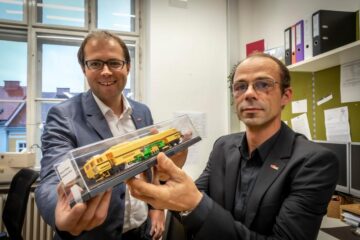 Intelligent maintenance: improved maintenance management for track
TU Graz algorithm-based method provides a basis for decisions on the correct amount of tamping measures on tracks, thus reducing their life-cycle costs by up to 20 per cent. Train…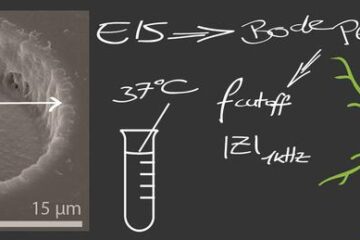 Performance test for neural interfaces
Freiburg researchers develop guidelines to standardize analysis of electrodes How can scientists measure and define the performance of neural electrodes if there are no uniform standards? Freiburg microsystems engineer Dr….