'Robotic physiotherapist' could treat patients and cut waiting times
The prototype NeXOS system can be instructed to remember and repeat specific limb movements which have been programmed by a physiotherapist. This removes the need for the physiotherapist to manipulate the patient's limbs manually, so that they would not need to be present when the exercises were taking place.
It is also possible to alter the range of movement, speed, resistance, and amount of exercises, ensuring that each programme is individually tailored to the patient's needs.
NeXOS remotely feeds information directly back to the physiotherapist, so they could monitor their patient's progress from another location, and could even adapt the exercise programme remotely.
This opens up the possibility for patients to be treated with the system in non-clinical settings such as their own homes, gyms and sports centres.
The project is the result of a collaboration between Sheffield Hallam University, the University of Sheffield, Barnsley Teaching Hospitals NHS Trust and the University of Abertay Dundee.
Dr Sue Mawson, from the Centre for Heath and Social Care Research at Sheffield Hallam University and one of the research physiotherapists involved in developing the system explains, "The NeXOS system needs to be trialled clinically, but offers the potential for physiotherapists to effectively treat more patients. It requires the expertise of a physiotherapy professional to assess the patients needs, programme the exercises and to analyse the data to check its effectiveness, but takes away the need for all treatment to be conducted face-to-face, in one-to-one sessions.
"This system is also good news for patients as it will allow them to schedule their therapy more easily to fit in with their lives, rather than having to meet appointment times with therapists. It will also cut waiting times for treatment.
"The beauty of the system is that the therapist would be able to monitor progress, adapt the programme remotely, and to easily assess when a patient needs a follow-up session face-to-face."
Further research is planned on ways in which therapists could use the technology more effectively either as a teaching tool for e-learning or as an adjunct to rehabilitation.
Alle Nachrichten aus der Kategorie: Medical Engineering
The development of medical equipment, products and technical procedures is characterized by high research and development costs in a variety of fields related to the study of human medicine.
innovations-report provides informative and stimulating reports and articles on topics ranging from imaging processes, cell and tissue techniques, optical techniques, implants, orthopedic aids, clinical and medical office equipment, dialysis systems and x-ray/radiation monitoring devices to endoscopy, ultrasound, surgical techniques, and dental materials.
Zurück zur Startseite
Neueste Beiträge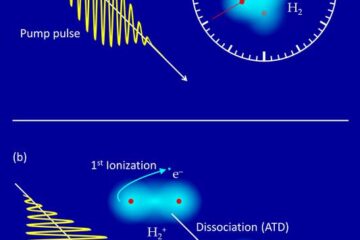 Rotation of a molecule as an "internal clock"
Using a new method, physicists at the Heidelberg Max Planck Institute for Nuclear Physics have investigated the ultrafast fragmentation of hydrogen molecules in intense laser fields in detail. They used…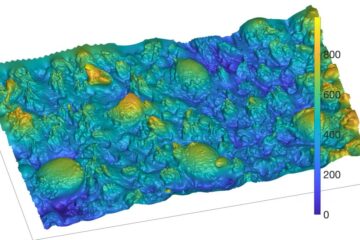 3D printing the first ever biomimetic tongue surface
Scientists have created synthetic soft surfaces with tongue-like textures for the first time using 3D printing, opening new possibilities for testing oral processing properties of food, nutritional technologies, pharmaceutics and…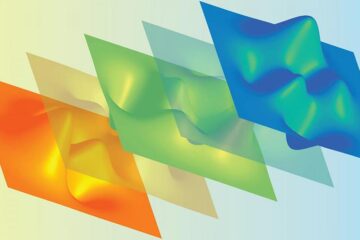 How to figure out what you don't know
Increasingly, biologists are turning to computational modeling to make sense of complex systems. In neuroscience, researchers are adapting the kinds of algorithms used to forecast the weather or filter spam…