Using nanomagnets to enhance medical imaging
Contrast agents are used to highlight different tissues in the body or to help distinguish between healthy and diseased tissue. NIST is working with two universities and a hospital to design, produce and test nanomolecules that might make MRI imaging more powerful and easier to perform.
The new paper resolves a debate in the literature by showing that iron-containing magnets just two nanometers wide, dissolved in water, do provide reasonable contrast in non-clinical MRI images—as long as the nanomagnet concentration is below a certain threshold. (A nanometer is one billionth of a meter.) Previous studies by other research groups had reached conflicting conclusions on the utility of molecular nanomagnets for MRI, but without accounting for concentration. NIST scientists, making novel magnetic measurements, were able to monitor the molecules' decomposition and magnetic properties as the composition was varied.
The injectable dyes currently used as MRI contrast agents are of two types. Magnetic ions, which alter the nuclear properties of hydrogen in water, offer the advantage of consistent identical design but provide low contrast. The second category encompasses particles of thousands of atoms or crystals, which alter local magnetic fields; they provide contrast variation in a larger region but have irregular designs and magnetic properties that are difficult to control. By comparison, molecular nanomagnets can be designed to have consistent properties and high contrast. In addition, they might be modified to act as "smart" materials whose contrast could be turned on only when bonded to a target molecule or cell. Toxicity is not believed to be an issue, because iron is naturally found in the body and other studies have found that these materials are non-toxic at the concentrations used in MRI.
NIST works with Florida State University to make single-molecule magnets less than five nanometers (nm) in diameter, and works with the University of Colorado at Boulder to make nanocrystals in the 10-50 nm range. The agency is pioneering methods for manipulating and measuring the magnetic properties of these compounds and is developing instrumentation for understanding how contrast agents work and how to control contrast properties. Researchers correlate the measured properties to the observed MRI response under non-clinical conditions using imagers at The Children's Hospital in Denver. The information gained is fed back into recipes for making even better nanomagnets. The work described in the new paper was supported in part by the National Science Foundation.
Alle Nachrichten aus der Kategorie: Medical Engineering
The development of medical equipment, products and technical procedures is characterized by high research and development costs in a variety of fields related to the study of human medicine.
innovations-report provides informative and stimulating reports and articles on topics ranging from imaging processes, cell and tissue techniques, optical techniques, implants, orthopedic aids, clinical and medical office equipment, dialysis systems and x-ray/radiation monitoring devices to endoscopy, ultrasound, surgical techniques, and dental materials.
Zurück zur Startseite
Neueste Beiträge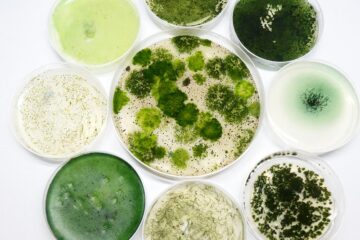 Cyanobacteria: Small Candidates …
… as Great Hopes for Medicine and Biotechnology In the coming years, scientists at the Chair of Technical Biochemistry at TU Dresden will work on the genomic investigation of previously…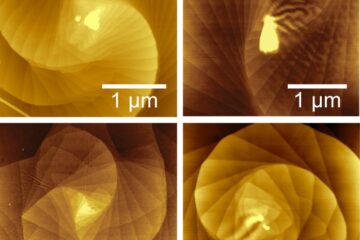 Do the twist: Making two-dimensional quantum materials using curved surfaces
Scientists at the University of Wisconsin-Madison have discovered a way to control the growth of twisting, microscopic spirals of materials just one atom thick. The continuously twisting stacks of two-dimensional…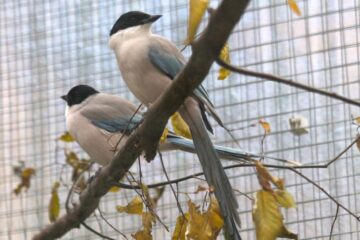 Big-hearted corvids
Social life as a driving factor of birds' generosity. Ravens, crows, magpies and their relatives are known for their exceptional intelligence, which allows them to solve complex problems, use tools…