Siemens introduces "Generation NeXt" – A New Class of Ultrasound Systems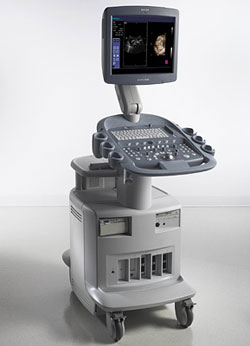 The Acuson X300, the latest member of the new Siemens X Class of Ultrasound systems, is an ultra-compact, performance-oriented system and uniquely positioned to become the go-to system in busy settings such as emergency rooms. With an operatorfriendly console that helps to reduce arm and hand movement, and its small, lightweight transducers, the X300 takes the pain and pressure out of routine scanning. A flat panel display, height adjustable control panel and its light weight design enables a comfortable scanning position for the user, even in tight exam spaces such as the patient's bedside. The system's TGO (tissue grayscale optimization) technology delivers consistent image quality, while advanced Hanafy lens transducers enable improved image uniformity when scanning technically difficult-to-image patients.
With the introduction of shared service capabilities to the Acuson Antares ultrasound system, the benefits of a revolutionary design as well as the outstanding image quality and versatility will now also be available to the cardiologist. The Antares system, premium edition, 5.0 release is equipped with a high-resolution 19-inch flat panel display mounted on an articulating arm for optimal viewing position.
Other ergonomic design features include the natural and extended reach zone concept that places controls and peripheral devices so they are easily accessible allowing for more comfortable patient exams, and improved examination and departmental workflow. In addition to the two "Generation NeXt" ultrasound systems, Siemens also brings two new applications to its offline software platform, syngo Ultrasound Workplace. "Making advanced applications available offline the ultrasound system is essential in today's busy healthcare environment," said Klaus Hambuechen, President of Siemens' Ultrasound. "By freeing the ultrasound unit from postprocessing and other measurement procedures, healthcare providers will improve their workflow while at the same time increase the quality of care for their patients." The syngo Arterial Health Package allows the evaluation of cardiac risk factors and quantification of cardiovascular age with automated intima-media thickness measurements while the syngo Mitral Valve Assessment application provides for a rapid 3D/4D evaluation of mitral valve morphology and pathology for diagnosis and planning of surgical procedures. Both of these applications will also be available "online" on the Acuson Sequoia ultrasound system's 12.0 release.
Siemens Medical Solutions is one of the world's largest suppliers to the healthcare industry. The company is known for bringing together innovative medical technologies, healthcare information systems, management consulting, and support services, to help customers achieve tangible, sustainable, clinical and financial outcomes. From imaging systems for diagnosis, to therapy equipment for treatment, to molecular medicine to hearing instruments and beyond, Siemens innovations contribute to the health and well-being of people across the globe, while improving operational efficiencies and optimizing workflow in hospitals, clinics, home health agencies, and doctors' offices. Recent acquisitions in the area of in-vitro diagnostics – such as Diagnostic Products Corporation – mark a significant milestone for Siemens as it becomes the first full service diagnostics company. Employing approximately 36,000 people worldwide and operating in more than 130 countries, Siemens Medical Solutions reported sales of 8.23 billion EUR, orders of 9.33 billion EUR and group profit of 1,06 billion EUR for fiscal 2006 (preliminary figures).
All latest news from the category: Medical Engineering
The development of medical equipment, products and technical procedures is characterized by high research and development costs in a variety of fields related to the study of human medicine.
innovations-report provides informative and stimulating reports and articles on topics ranging from imaging processes, cell and tissue techniques, optical techniques, implants, orthopedic aids, clinical and medical office equipment, dialysis systems and x-ray/radiation monitoring devices to endoscopy, ultrasound, surgical techniques, and dental materials.
Back to home
Newest articles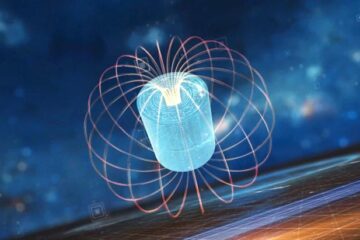 China claims new world record for strongest steady magnetic field
The hybrid magnet at the Steady High Magnetic Field Facility (SHMFF) in Hefei, China set a world record for the highest steady magnetic field by a working magnet when it…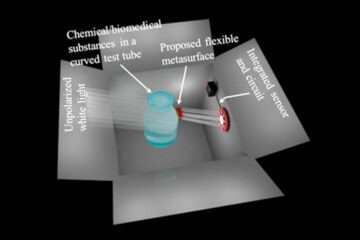 Metaholographic platform that detects light exposure
During the COVID-19 pandemic last year, an incident occurred where vaccines exposed to room temperature had to be discarded. Biomedical substances, including vaccines, risk deterioration if not stored properly, so…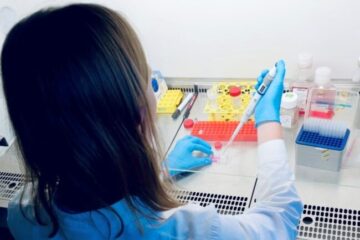 Similarity of hepatocytes from liver and from stem cells improved
Research with stem cells is becoming increasingly important, because stem cells can develop into any body cell – skin cells, nerve cells or organ cells such as liver cells, the…