Real Time Vascular Fluorescence a Big Advance in Intra-Operative Vascular Neurosurgery
Leica Microsystems has received an FDA 510(k) approval for the Leica FL800, an intra-operative video angiography device for the viewing of blood flow in the cerebral vascular area using Akorn ICG. This is the only FDA (U.S. Food and Drug Administration) approval for video angiography in the cerebral vascular area using ICG (IndoCyanine Green) as a fluorescent agent.
Surgeons with experience in vascular fluorescence have commented that the goal of ICG fluorescence lies in the quick and easy visualization of blood flow, which subsequently enables them to determine the permeability of vessels and effects of their surgery while they are operating through the Leica surgical microscope. Surgeons at a recent Congress of Neurosurgery in Chicago commented that real time vascular fluorescence is the biggest advance in intra-operative vascular neurosurgery in years.
The Leica FL800 fluorescence system is designed as a combination of an excitation light system, an ICG fluorescent agent, and a near infra-red camera to achieve the result. The FDA 510(k) approval for the Leica FL800 was limited to the Akorn ICG, Leica surgical microscopes, and to the cerebral vascular area. Leica Microsystems may consider additional application extensions to its FDA approval in the future.
The Leica FL800 vascular fluorescence procedure is quite simple for the surgeon to perform. The ICG agent is injected intravenously and the surgeon presses one button. The special NIR camera than picks up the fluorescent signal and displays it to the surgeon in real time. In addition the Leica FL800 records the imaging as a special loop so the surgeon can repeat the image later in surgery. This procedure can be repeated six times in a single surgery so the surgeon can track the effects of his surgical procedure on blood flow in the brain.
Each person who wants to market Class I, II and some III devices intended for human use in the U.S. must submit a 510(k) to FDA at least 90 days before marketing unless the device is exempt from 510(k) requirements. A 510(k) is a premarketing submission made to FDA (U.S. Food and Drug Administration) to demonstrate that the device to be marketed is as safe and effective, that is, substantially equivalent (SE) to a legally marketed device that is not subject to premarket approval. In case of approval the device can be legally marketed in the US.
Leica Microsystems is a leading global designer and producer of innovative, high-tech, precision optical systems for the analysis of microstructures. It is one of the market leaders in each of its business areas: Microscopy, Confocal Laser Scanning Microscopy, Imaging Systems, Specimen Preparation and Medical Equipment. The company manufactures a broad range of products for numerous applications requiring microscopic imaging, measurement, and analysis. It also offers system solutions for life science including biotechnology and medicine, research and development of raw materials, and industrial quality assurance. The company is represented in over 100 countries with 8 manufacturing facilities in 6 countries, sales and service organizations in 19 countries and an international network of dealers. With its workforce of about 3,200 employees it made turnover of US$ 597m in 2005. The international management is headquartered in Wetzlar, Germany.
Media Contact
Mylène Alt
Leica Microsystems
Alle Nachrichten aus der Kategorie: Medical Engineering
The development of medical equipment, products and technical procedures is characterized by high research and development costs in a variety of fields related to the study of human medicine.
innovations-report provides informative and stimulating reports and articles on topics ranging from imaging processes, cell and tissue techniques, optical techniques, implants, orthopedic aids, clinical and medical office equipment, dialysis systems and x-ray/radiation monitoring devices to endoscopy, ultrasound, surgical techniques, and dental materials.
Zurück zur Startseite
Neueste Beiträge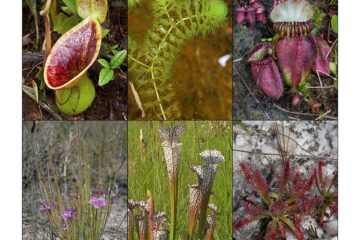 Endangered botanic predators
Globally, one fourth of carnivorous plants are threatened An international research team including botanist Andreas Fleischmann from SNSB-BSM has evaluated the Red List threat categories for all 860 known species…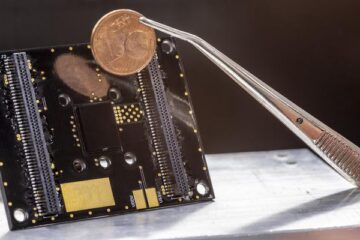 The smallest particle sensor in the world
Styrian technological innovation – made in Graz TU Graz, ams and Silicon Austria Labs has developed a compact and energy-efficient sensor for mobile devices, which informs users in real time…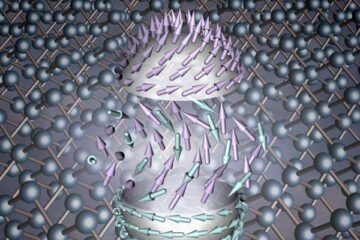 Nanostructures with a unique property
Nanoscale vortices known as skyrmions can be created in many magnetic materials. For the first time, researchers at PSI have managed to create and identify antiferromagnetic skyrmions with a unique…