Sound understanding of indoor acoustics could make hearing easier
The potential impact of the technique, which could also assist in the development of more effective hearing aids, will be described at this year's BA Festival of Science in Norwich.
The technique is designed to pinpoint precisely how indoor environments respond to music and speech while those areas are in everyday use. This opens up the prospect of basing acoustic design on more realistic information about the way sound behaves than has previously been possible. It may also contribute to the development of hearing aids that adapt the way they process sound according to the acoustic environment they are in, providing a much better listening experience for hearing aid users than is currently achievable.
The conventional way of measuring acoustics has been to make a short blast of noise (e.g. a gunshot), record it and analyse how it dies away (or 'decays'). The noise has to be very loud so that the environment's effect on it can be assessed across the full range of sound, from very loud to very quiet – only in this way can comprehensive information on an environment's acoustic performance be obtained. However, gunshot noise poses a risk to hearing and is unpleasant to listen to. This means that measurements taken in unoccupied areas are the norm even though these do not accurately indicate 'real' acoustic performance – when people are present, moving and talking etc.
Now, engineers at the University of Salford are exploring whether music played at an average level of audibility, or even the conversation of people in the indoor environment being tested, could be used instead of the loud, short blast of noise. The work is being funded by the Engineering and Physical Sciences Research Council (EPSRC).
Exploiting the major advances in computing power and sophistication achieved in the IT sector in recent years, the team is developing groundbreaking computer programmes capable of isolating snippets or phrases from normal music or speech, analysing their decay and extrapolating this data so it provides an accurate indication of an environment's effect on sound. Since loud test sounds are not required, this approach avoids the need to vacate the environment when testing takes place, enabling more realistic acoustic data to be gathered.
Trevor Cox, Professor of Acoustic Engineering at Salford University, is leading this pioneering research and will be discussing progress at the BA Festival on 8th September.
"Our work could deliver a step-change in understanding how rooms behave acoustically," says Professor Cox. "It could help eliminate a lot of guesswork on the effect that actual usage of indoor environments will have on their acoustics."
The research could lead to changes within around 5-10 years in the way that indoor environments are designed and constructed. In visual terms, most changes are unlikely to be obvious.
"The key differences could be in altering the way that building materials absorb or reflect sound by treating them prior to incorporation in a building," says Professor Cox. "There's a long way to go but the potential impact, in terms of improving quality of life for millions of people, is obvious."
Alle Nachrichten aus der Kategorie: Medical Engineering
The development of medical equipment, products and technical procedures is characterized by high research and development costs in a variety of fields related to the study of human medicine.
innovations-report provides informative and stimulating reports and articles on topics ranging from imaging processes, cell and tissue techniques, optical techniques, implants, orthopedic aids, clinical and medical office equipment, dialysis systems and x-ray/radiation monitoring devices to endoscopy, ultrasound, surgical techniques, and dental materials.
Zurück zur Startseite
Neueste Beiträge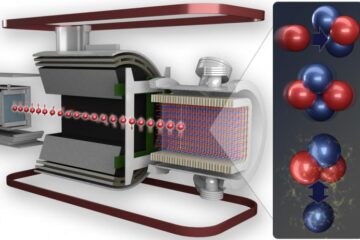 Scientists achieve higher precision weak force measurement between protons, neutrons
Through a one-of-a-kind experiment at the Department of Energy's Oak Ridge National Laboratory, nuclear physicists have precisely measured the weak interaction between protons and neutrons. The result quantifies the weak…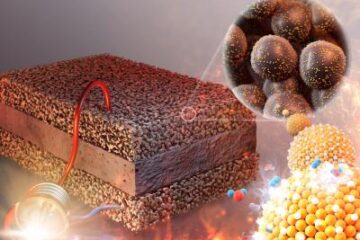 High-performance single-atom catalysts for high-temperature fuel cells
Individual Pt atoms participate in catalytic reaction to faciitate the electrode process by up to 10 times. Single-atom Pt catalysts are stable at 700 degrees Celsius and expected to stimulate…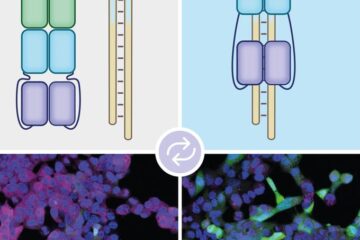 New method allows precise gene control by light
A novel optical switch makes it possible to precisely control the lifespan of genetic "copies". These are used by the cell as building instructions for the production of proteins. The…