University 'spin-out' to revolutionise biomedical optics
Optopod Ltd, the brainchild of Adrian Podoleanu, Professor of Biomedical Optics and Head of the Applied Optics Group in the School of Physical Sciences, has developed a technique based on optical coherence tomography (OCT) that has proved successful in non-destructive imaging of superficial tissue.
Optopod's new technology has the great advantage that it is non-invasive and provides high-depth resolution, enabling safe application to different types of tissue – such as skin, teeth, gum, internal vessel walls and hair – and burns. The technology is also finding applications in biology and art conservation, with one recent experiment, conducted in association with the British Museum and the National Gallery, London, enabling scientists, conservationists and art historians to observe not only the structure of the varnish layer on a painting but also the different layers of paint and preparatory drawings beneath those layers. The technique is evolving rapidly and the University has applied for several patents to protect the technology.
Carole Barron, Director of Kent Enterprise said, 'Optopod Ltd, the second company that we have 'spun out' from the University of Kent within the last six months, consolidates our mission to commercially develop the University's intellectual property and world-class research.'
Karl Heeks, the University's technology transfer consultant who brokered the 'spin-out' said, 'Professor Podoleanu's international reputation in the area of biomedical optics and his well established commercial relationships have increased the likelihood of success for this exciting and revolutionary venture.'
Kent Enterprise is building very strong foundations in its technology transfer portfolio in a range of disciplines to enable future exploitation for the benefit of the University, its staff and the wider community.
Alle Nachrichten aus der Kategorie: Medical Engineering
The development of medical equipment, products and technical procedures is characterized by high research and development costs in a variety of fields related to the study of human medicine.
innovations-report provides informative and stimulating reports and articles on topics ranging from imaging processes, cell and tissue techniques, optical techniques, implants, orthopedic aids, clinical and medical office equipment, dialysis systems and x-ray/radiation monitoring devices to endoscopy, ultrasound, surgical techniques, and dental materials.
Zurück zur Startseite
Neueste Beiträge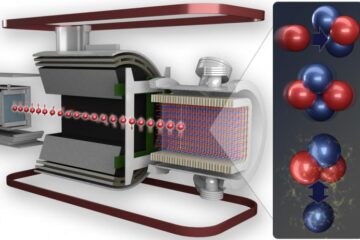 Scientists achieve higher precision weak force measurement between protons, neutrons
Through a one-of-a-kind experiment at the Department of Energy's Oak Ridge National Laboratory, nuclear physicists have precisely measured the weak interaction between protons and neutrons. The result quantifies the weak…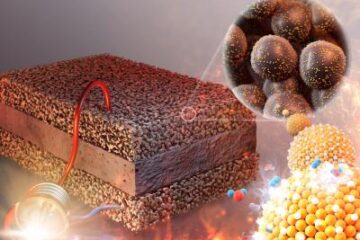 High-performance single-atom catalysts for high-temperature fuel cells
Individual Pt atoms participate in catalytic reaction to faciitate the electrode process by up to 10 times. Single-atom Pt catalysts are stable at 700 degrees Celsius and expected to stimulate…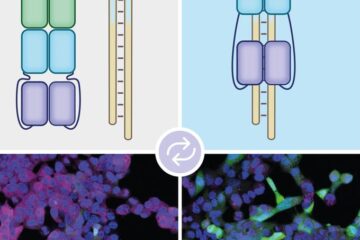 New method allows precise gene control by light
A novel optical switch makes it possible to precisely control the lifespan of genetic "copies". These are used by the cell as building instructions for the production of proteins. The…