New sensor to provide early warning of oxygen loss to unborn children
Researchers at the University of Warwick, and the University Hospitals Coventry and Warwickshire NHS Trust, have devised a new sensor which dramatically improves the amount of early warning doctors and midwives get of a dangerous situation in the birth process when the unborn child's brain is starved of oxygen – Fetal Hypoxia.
The threat of fetal hypoxia carries dangers not only for the child but also for the woman giving birth as doctors often proceed quickly to a caesarean section if they feel there is a significant threat of fetal hypoxia. However current tests for this condition require blood samples to be taken to a lab for examination leading to delays which means doctors having to decide sometimes to proceed with a cesarean section rather than take the risk on waiting on that full analysis.
University of Warwick researcher Professor Nick Dale had been looking at the science surrounding a chemical that can be found in blood called hypoxanthine. An unborn child with more than 5 micromoles (5 millionths of a mole) of hypoxanthine per litre of their blood is at severe risk of fetal hypoxia. Professor Dale was frustrated at the lack of effective instrumentation available to detect and study this chemical and devised his own fine tuned probe to examine the chemical. On talking with colleagues in the University of Warwick's Medical School and University Hospitals Coventry and Warwickshire NHS Trust they pointed out that the probes would be of massive benefit to doctors in the delivery room.
Warwick Medical School researchers have examined the probes and say that the use of Professor Dale's probes to test for hypoxanthine would give doctors in delivery rooms almost instant data on whether the unborn child faced fetal hypoxia. This would allow doctors to take more informed decisions as to whether to proceed to a caesarean section and probably therefore reduce the number of caesareans conducted. Another advantage is that Professor Dale's test also requires much less fine tuning than current tests (the blood PH test currently used to detect fetal hypoxia problems needs to identify a shift of as little of 0.05 PH).
Professor Dale is thrilled by the medical interest in his probes and is now working through a spin-out company Sarissa Biomedical Ltd – to take the work further. Sarissa is already talking with a number of medical instrument manufacturers and aims to establish a partnership between Sarissa, a medical instrument manufacturer and venture capitalists to produce a full blown medical instrument using the new probes and then to take it to full clinical trials in hospital delivery rooms.
All latest news from the category: Medical Engineering
The development of medical equipment, products and technical procedures is characterized by high research and development costs in a variety of fields related to the study of human medicine.
innovations-report provides informative and stimulating reports and articles on topics ranging from imaging processes, cell and tissue techniques, optical techniques, implants, orthopedic aids, clinical and medical office equipment, dialysis systems and x-ray/radiation monitoring devices to endoscopy, ultrasound, surgical techniques, and dental materials.
Back to home
Newest articles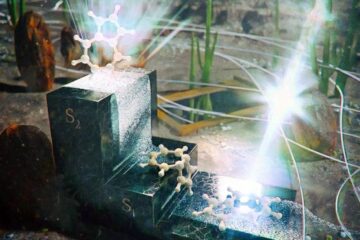 A mysterious blue molecule will help make better use of light energy
Researchers at IOCB Prague are the first to describe the causes of the behavior of one of the fundamental aromatic molecules, which fascinates the scientific world not only with its…
Let it flow: recreating water flow for virtual reality
The physical laws of everyday water flow were established two centuries ago. However, scientists today struggle to simulate disrupted water flow virtually, e.g., when a hand or object alters its…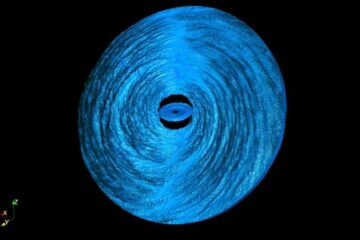 Black holes eat faster than previously expected
New finding might explain why quasars flare and fade so quickly. A new Northwestern University-led study is changing the way astrophysicists understand the eating habits of supermassive black holes. While…