University of Ulster Spin-out Unveils Breakthrough Vital Sign Monitors
A tiny device invented by spinout company ST+D will enable clinicians to assess a patient's condition irrespective of where they are. The "no wires" technology will also help to reduce patients' time in hospital and free up beds more quickly.
"It won't matter whether the patient is in hospital, at home recuperating – or holidaying in, say, Spain or South Africa," according to chief executive Michael Caulfield. "Doctors will be able to click onto a website and review the state of their patients' health."
The breakthrough is based on a disposable adhesive electrode patch worn on the patient's chest. A small electronic unit with wireless technology is attached which sends processed signals back to the doctor.
The company has revealed that a specific version of the device is now being developed by ST+D and clinically trialled in collaboration with the Royal Victoria Hospital in a project which has been funded by the Wellcome Trust, the UK's largest medical research charity. This programme-related investment by the Trust is the first of its kind for a private sector business in Northern Ireland.
The device is the outcome of pioneering research by the principal investigators Professors John Anderson, Jim McLaughlin and Eric McAdams at the University of Ulster's Nanotechnology and Integrated Bioengineering Centre (NIBEC) who are founders and directors of ST+D. It is hoped that following the product development phase its manufacture will take place in Belfast, leading to new jobs at the award-winning Northern Ireland firm.
Ted Bianco, Director of Technology Transfer at the Wellcome Trust, said: "Our translation awards are designed to facilitate the development of medical products in areas of unmet need in healthcare. In this way, the Wellcome Trust aims to bridge the gap between a good idea and an innovative tool with the potential to improve the lives of patients."
"This device certainly has the potential to change the way doctors monitor their patients' hearts. Testing it in a hospital environment is the first step to validating the technology and gaining useful insights into how it might best be deployed, both in the clinical setting and beyond."
The 18-month roll-out period is attracting international attention, according to Michael Caulfield, whose company specialising in wireless "vital signs" medical technology is based at Heron Road in Belfast.
"It will free up hospital beds because of earlier release of heart patients and cut down on in-patients' appointments, while at the same time giving early warning of any problems," he added. "While it's not designed to provide emergency alerts this technology will certainly warn the clinician of one that may possibly be impending – and of which the patient is unaware. This technology solution will be of significant interest to healthcare organisations on a global basis"
The sensor includes on-board intelligence allowing it to monitor and record irregular heart events and to capture heart data for periods of time before and after those events. Future versions of the device will also measure the wearer's respiratory rate, temperature and oxygen in the blood.
Within a hospital environment, this device will work from up to 10 metres away, un-tethering the patient from wires. When patients are discharged the clinician will have the option to provide the patient with a small handset suitable for bedside table, pocket or handbag which will pick up the signals from the patch using GPRS, (the global system for mobile communications) and transmit the signals onwards to a doctor's computer via the world-wide web.
All news from this category: Medical Engineering
The development of medical equipment, products and technical procedures is characterized by high research and development costs in a variety of fields related to the study of human medicine.
innovations-report provides informative and stimulating reports and articles on topics ranging from imaging processes, cell and tissue techniques, optical techniques, implants, orthopedic aids, clinical and medical office equipment, dialysis systems and x-ray/radiation monitoring devices to endoscopy, ultrasound, surgical techniques, and dental materials.
Back to the Homepage
Latest posts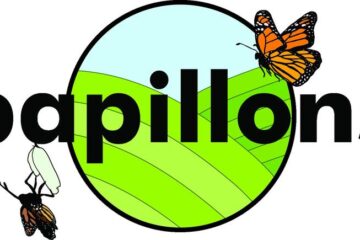 New EU project on effects of micro- and nanoplastics in agriculture
The University of Bayreuth is a partner in the new European "PAPILLONS" consortium for micro- and nanoplastics research in agriculture. 20 universities and research institutions from 12 countries will jointly…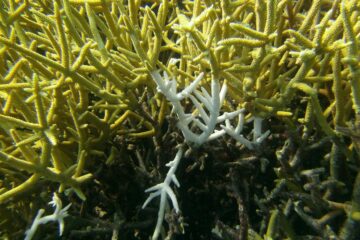 Coral on the Red List of Endangered Species
The traits of coral species that have become extinct during the last few million years do not match those of coral species deemed at risk of extinction today. In a…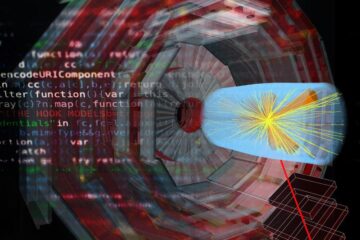 Seeking a faster pathway to synthetic data
Helmholtz Association funds project for data acquisition using neural networks. In addition to experimentally generated data, fundamental research in physics also works with synthetically generated data. Acquisition of such data…