Measuring the footprint of cells
Researchers in Jena and Bremen are planning something similar. However, their work is not with athletes but with tiny somatic cells. The experts have developed a low-cost optical sensor to measure the force with which migrating cells push themselves away from an underlying surface.
Force analysis devices like these could one day help to identify specific cell types – more reliably than using a microscope or other conventional methods.
The sensor is the outcome of an EU project. It consists of a smooth surface that is studded with 250,000 tiny plastic columns measuring only five microns in diameter, rather like a fakir's bed of nails. These columns are made of elastic polyurethane plastic. When a cell glides across them, it bends them very slightly sideways. This deflection is registered by a digital camera and analyzed by a special software program.
The researchers working with project manager Dr. Norbert Danz of the Fraunhofer Institute for Applied Optics and Precision Engineering IOF in Jena have already shown that their 'Cellforce' sensor works. It will be the task of initial biological tests to show how different cell types behave. "Analysis of cell locomotion is important for numerous applications," says Danz. "It could be used to check whether bone cells are successfully populating an implant, or how well a wound is healing."
Developing the sensor was no easy undertaking. For one thing, the columns have to be coated in such a way that living cells are happy to move across their tips. The cells would otherwise avoid the tips and continue their journey lower down between the columns. In that case, there would be no deflection at all. Danz had the task of adapting the microscope required for cell magnification to make it exactly right for the application.
Building the delicate column structure developed by researchers at the Fraunhofer Institute for Manufacturing Engineering and Applied Materials Research IFAM in Bremen is no less tricky: The researchers press liquid plastic at a pressure of 2000 bar into a negative mold and allow it to harden. It is a challenge even to manufacture the required mold, with its 250,000 micron-sized holes.
To allow cost-effective production of the 'Cellforce' sensor in future, the researchers utilize commercially available plastics and well-established techniques from chip manufacture. The first 'Cellforce' prototype is expected to be ready in a year's time.
Alle Nachrichten aus der Kategorie: Medical Engineering
The development of medical equipment, products and technical procedures is characterized by high research and development costs in a variety of fields related to the study of human medicine.
innovations-report provides informative and stimulating reports and articles on topics ranging from imaging processes, cell and tissue techniques, optical techniques, implants, orthopedic aids, clinical and medical office equipment, dialysis systems and x-ray/radiation monitoring devices to endoscopy, ultrasound, surgical techniques, and dental materials.
Zurück zur Startseite
Neueste Beiträge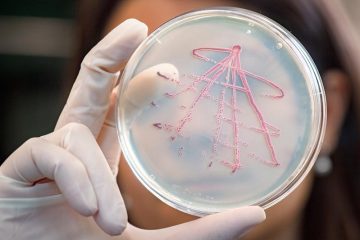 Grow faster, die sooner: How growth rates influence the fitness of bacteria
"The fitness of bacteria is more complex than expected," explains Ulrich Gerland, professor for the theory of complex biosystems at the Technical University of…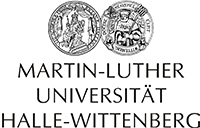 Spintronics: Researchers show how to make non-magnetic materials magnetic
In solid-state physics, oxide layers only a few nanometres thick are known to form a so-called two-dimensional electron gas. These thin layers, separated from…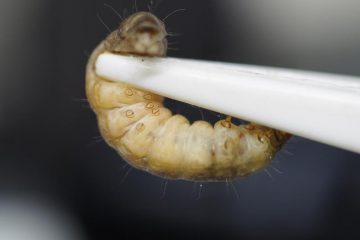 Caterpillars of the wax moth love eating plastic: Fraunhofer LBF investigates degradation process
Within the Framework of a research project on the chemical imaging analysis of plastic digestion in caterpillars (RauPE), a team from Fraunhofer LBF used…