Newly diagnosed breast cancer patients benefit from use of USFNA of lymph nodes
"We wanted to determine which patients with newly diagnosed breast cancer would benefit most from preoperative fine needle aspiration of the axillary lymph nodes," said Martha Mainiero, MD, lead author of the study.
"This quick and minimally invasive procedure can assist the surgeon in determining what type of axillary surgery is best for patients with breast cancer. Unfortunately many centers do not routinely perform this procedure as there is not yet consensus on who will benefit from it," she said.
The study consisted of USFNA of axillary lymph nodes in 224 breast cancer patients. The researchers measured the cortical thickness of each lymph node that was aspirated. They found that using a cortical thickness measurement of 3mm to determine who gets USFNA would result in the most optimum combination of diagnosing metastatic disease preoperatively while minimizing unnecessary USFNA.
Patients in the study had primary tumor sizes ranging from 0-12 cm with a mean of 1.9cm and included 159 tumors that measured less than or equal to 2 cm and 65 tumors that were greater than 2 cm. The use of USFNA was positive in 52 patients (23%). If USFNA were limited only to axillary lymph nodes with a cortical thickness of 3 mm or more, USFNA positivity would have increased to 49%.
"With these results, this procedure may become more widely used and save patients unnecessary surgery," said Dr. Mainiero. "This cut-off provided the most optimum combination in detecting metastatic disease while minimizing negative USFNA results," she said.
All latest news from the category: Medical Engineering
The development of medical equipment, products and technical procedures is characterized by high research and development costs in a variety of fields related to the study of human medicine.
innovations-report provides informative and stimulating reports and articles on topics ranging from imaging processes, cell and tissue techniques, optical techniques, implants, orthopedic aids, clinical and medical office equipment, dialysis systems and x-ray/radiation monitoring devices to endoscopy, ultrasound, surgical techniques, and dental materials.
Back to home
Newest articles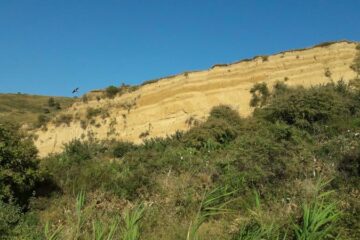 Defects in quartz crystal structure reveal the origin of dust
University of Tübingen research team uses properties of quartz in sediments to study sedi-mentary cycles and climate dynamics. Global warming and a progressively drier climate in many parts of the…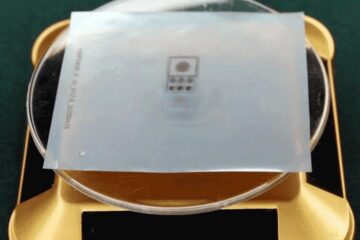 Ultra-thin film creates vivid 3D images with large field of view
Glass-free technique could enable visual features that don't require special reading devices or illumination. Researchers have developed a new ultra-thin film that can create detailed 3D images viewable under normal…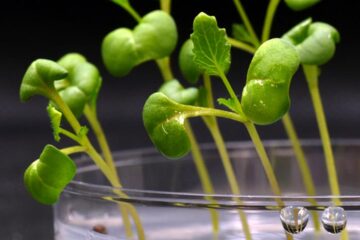 Artificial photosynthesis can produce food without sunshine
Scientists are developing artificial photosynthesis to help make food production more energy-efficient here on Earth, and one day possibly on Mars. Photosynthesis has evolved in plants for millions of years…