Space suit cures terrestrial diseases
Having been seriously tested in the orbit, these innovations and novelties get adapted to terrestrial life and find application in such areas as medicine and agriculture, instrument-making and science of materials, and some of them are used even in private life. One of such inventions, which "outer space" physicians have shared with terrestrial physicians, is a special suit called "Penguin".
After minor modifications were implemented, the "Penguin" suit turned into the "Regent" suit and became an efficient therapeutic agent for rehabilitation of patients after a stroke.
The point is that hypokinetic motor syndrome develops with the cosmonauts who stay long in the orbit in the state of weightlessness. Due to the lack of gravitation and consequently habitual physical activity, the cosmonaut's muscles atrophy, sensorimotor functions get impaired, the vertebral column loses its natural curves. Due to that the person's body also becomes longer than it was before the flight.
To solve the problem, specialists of the Institute of Medico-Biologic Problems have developed a special suit called "Penguin", which the cosmonauts wear during the lengthy flights. The suit creates artificial axial load on musculoskeletal apparatus thus compensating for the lack of motion activity.
However, basic research has proved that sensorimotor functions abnormalities observed with cosmonauts are surprisingly similar to impairments, which occur with people on the Earth after a stroke or a craniocerebral trauma.
Every year, more than 450 thousand people in Russia endure a stroke – the most acute form of the cerebral vascular pathology, and various disordered motor functions, such as paralysis or paresis, – the most frequent consequences of disordered cerebral circulation and craniocerebral traumas. Approximately 75% to 80% of persons who suffered a stroke or a craniocerebral trauma, lose ability to work and become invalids.
Specialists of the Institute of Medico-Biologic Problems have adapted the space suite to the needs of terrestrial patients and created the "Regent" medicinal suite based on it, which is intended to help in restoration of moving functions and rehabilitation of the patients after a stroke or a craniocerebral trauma.
In contrast to expensive and bulky test benches (which occupy a whole room) applicable now in medical practice, one could say that the "Regent" suite is miniature. It consists of a vest, shorts and knee-caps – and that is all. They are put on the patient and used both as a complex and individually, depending on the degree of motor system lesion and treatment stages. The medicinal suit foundation is elastic loading elements, weight-lifting recoil.
They are fixed on supporting structure, and produce controlled influence on certain muscle groups. The muscles that received the loading, send a signal about that to the cerebrum, which, in turn, gives them a response command to contract or relax. Thus, neuronal bonds (which were lost due to a stroke or a craniocerebral trauma) are restored or formed anew. The persons, who were recently bedridden, learn afresh to keep a vertical posture and to walk, but their rehabilitation goes much quicker and more successfully than that of the patients undergoing a traditional rehabilitation course.
The ten-year clinical trials of the medicinal suit, which finished at the end of last year, proved that the patients who had done exercises every day for 10 to 15 days in the "Regent" suit (depending on the age – from 20 minutes to 1.5 hours) significantly increased their dynamical stability and decreased the paresis degree as compared to the reference group patients, rehabilitated by traditional methods. After the medicinal suit treatment, 47% patients could move easily, while the reference group contained only 25% of such patients. One of the clinics participating in the trials of the "Regent" suit reported for several years on stable results in improving not only motor but also language functions of the patients. However, this effect is still to be thoroughly investigated.
Commenting on impressive success in treating stroke/craniocerebral trauma consequences with the help of the "Regent" suit, Irina Sayenko, senior staff scientist, Institute of Medico-Biologic Problems, has noted that, according to patients' references, no simulator provides such clear positive motivation – the mood for recovery is born in patients, they overcome the fear of falling, they start feeling their own extremities. This is quite natural, the "Regent" construction contains no rigid, sharp elements that cause anxiety with the patients who just began to master walking again. The medicinal suit itself can be used not only in a hospital department, but also for out-patient treatment, and its "modular" construction enables not only doctors but also the patient's relatives to "pack" the patients into the suit within several minutes.
Certainly, the medicinal suit is not a magic means for fighting against the consequences of strokes and craniocerebral traumas. Researchers and physicians point out that the patient rehabilitation with the help of the "Regent" suit is efficient only in complex with traditional massage and physiotherapy exercises. However, results of clinical trials allow to claim that space technologies in this case also turn out to be efficient help in struggle against terrestrial diseases.
All latest news from the category: Medical Engineering
The development of medical equipment, products and technical procedures is characterized by high research and development costs in a variety of fields related to the study of human medicine.
innovations-report provides informative and stimulating reports and articles on topics ranging from imaging processes, cell and tissue techniques, optical techniques, implants, orthopedic aids, clinical and medical office equipment, dialysis systems and x-ray/radiation monitoring devices to endoscopy, ultrasound, surgical techniques, and dental materials.
Back to home
Newest articles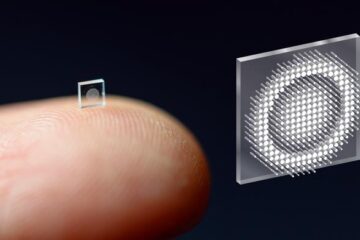 Researchers shrink camera to the size of a salt grain
Micro-sized cameras have great potential to spot problems in the human body and enable sensing for super-small robots, but past approaches captured fuzzy, distorted images with limited fields of view….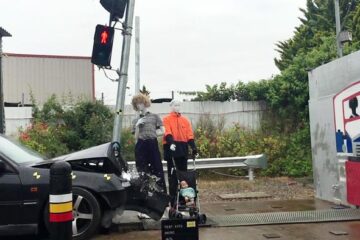 World-first product will be a lifesaving traffic stopper
Game-changing technology to design traffic lights that absorb kinetic energy, stopping them from crumpling when hit by a vehicle, will prevent thousands of fatalities and injuries each year and make…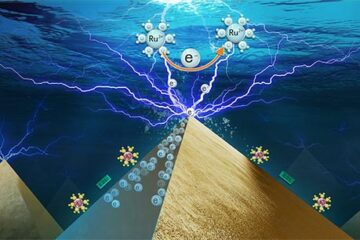 Scientists capture electron transfer image in electrocatalysis process
The involvement between electron transfer (ET) and catalytic reaction at electrocatalyst surface makes electrochemical process challenging to understand and control. How to experimentally determine ET process occurring at nanoscale is…