Medical implants: the inside story
Half a century ago, Swedish scientists invented the first implantable heart pacemaker, demonstrating the potential of treating medical conditions by placing electronic devices within the human body. Now a consortium of 27 universities, research centres, hospitals, technology companies and manufacturers is developing new micro-technologies for implantable medical devices of the future.
The EU's Healthy Aims project includes partners from seven EU countries, Switzerland and Israel, all of whom were already members of a medical devices industry association. "We started with a very strong group of people," recalls Diana Hodgins of European Technology for Business Ltd, the project coordinator. "We looked at the clinical needs and the end manufacturers' requirements and married those up to the technologies that we had available."
In its four years, the project has pioneered three powered implants and three diagnostic devices.
Six products
A common consequence of a stroke is that patients lose control of an arm and are unable to release their grip. In functional electrical stimulation (FES), muscles are activated by signals from an implant. "Our stimulator extends the wrist, so the hand is in the right position, and then opens the fingers and thumb ready for an object to be grasped," Hodgins explains.
"The first ones have been implanted and we've had some excellent results." The technology is now being extended to tackle incontinence by helping patients control their bladder and bowel sphincter muscles.
A second product restores limited vision in certain types of blindness. A camera chip integrated into a pair of glasses transmits data to an array of electrodes inside the eyeball which stimulate retinal nerve cells. The image has 231 points which is a major achievement for patients with no sight at all. Clinical trials are already underway.
Similar technologies are being used in a cochlear implant to restore hearing. Compared to existing devices, the implant will improve voice recognition in noisy environments by having more stimulation sites and placing them in the inner cochlea, sending electrical impulses directly to the brain.
Yet another implant will measure the pressure inside the brain cavity, a crucial diagnostic for sufferers of hydrocephalus where an excess of fluid can damage the brain.
Three diagnostic tools are also emerging from the Healthy Aims project. The glaucoma sensor, a contact lens incorporating a 'strain gauge' to monitor the pressure within the eyeball, is already being trialled with patients. A catheter for measuring the pressure inside the bladder will help diagnose cases of incontinence. And an activity monitor, spun-off from the FES work, will keep track of a person's physical activity over a period of time, in sport as well as in medicine.
All these products share a small number of core micro-technologies, developed within the project, that will give the European medical devices industry a toolkit of techniques for the future.
Healthy results
The first is wireless communication. All the implants and sensors transmit and receive data without any connecting wires. Although a single solution for all the devices has not proved practicable, the project has developed a technology (based on the 'medical implants communications service', or MICS, standard) that can transmit radio waves from an implant to a receiver worn on the body.
"While it wasn't suitable for all the applications, it's the ideal solution for FES," says Hodgins. "We now have a working MICS system that can be sold anywhere in the world."
The partners have developed arrays of tiny microelectrodes to stimulate nerves or muscles and the connectors to join them to supporting electronics. "Platinum electrodes are the most common for implantable devices and the most difficult to make and join to in an automated process. We've learned a great deal and we are now sharing that with other projects," says Hodgins.
Implants have to last for the life of the patient. That means that they must be completely enclosed by materials that will not degrade by long exposure to body fluids. The team has come up with two new materials, a modified silicone and diamond-like coating (DLC), both of which look very promising.
Finally, implants need a source of power. At present, the only makers of implantable batteries are in the USA and they do not sell their technology to competitors. Now, thanks to Healthy Aims, two new European prototypes are moving towards clinical trials: a rechargeable battery, suitable for powering the FES and cochlear implants, and a fuel cell powered by the body's own glucose which could run a heart pacemaker for ten years.
With several products only two to four years from certification, and the MICS system and activity monitor even sooner, the project has given a huge boost not just to the partners but to the European medical devices sector as a whole.
"We've actually surprised the Americans," says Hodgins who regularly receives invitations to present the work of the consortium in international conferences and journals.
"They're coming to us and saying 'please tell us what you're up to'. On all of these things, we're leading the world. People will talk about this project for a long time to come."
All latest news from the category: Medical Engineering
The development of medical equipment, products and technical procedures is characterized by high research and development costs in a variety of fields related to the study of human medicine.
innovations-report provides informative and stimulating reports and articles on topics ranging from imaging processes, cell and tissue techniques, optical techniques, implants, orthopedic aids, clinical and medical office equipment, dialysis systems and x-ray/radiation monitoring devices to endoscopy, ultrasound, surgical techniques, and dental materials.
Back to home
Newest articles
Creating good friction: Pitt engineers aim to make floors less slippery
Swanson School collaborators Kurt Beschorner and Tevis Jacobs will use a NIOSH award to measure floor-surface topography and create a predictive model of friction. Friction is the resistance to motion…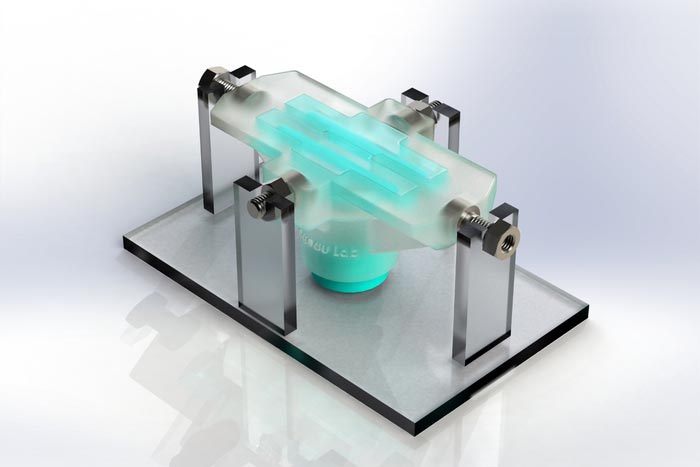 Synthetic tissue can repair hearts, muscles, and vocal cords
Scientists from McGill University develop new biomaterial for wound repair. Combining knowledge of chemistry, physics, biology, and engineering, scientists from McGill University develop a biomaterial tough enough to repair the…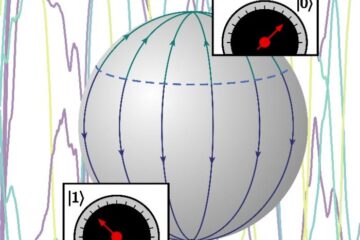 Constraining quantum measurement
The quantum world and our everyday world are very different places. In a publication that appeared as the "Editor's Suggestion" in Physical Review A this week, UvA physicists Jasper van…