Radiation therapy improves painful condition associated with multiple sclerosis
Multiple sclerosis is a progressive neurological disease affecting about 300,000 Americans where the body's immune system attacks its own nerve cells, affecting the ability of the brain to communicate with the spinal cord.
Trigeminal neuralgia is an intensely painful condition caused by dysfunction of the trigeminal nerve, which is one of the nerves that innervates the face. People living with MS see a significantly increased incidence of this problem.
"We studied patients for a median of five years after treatment, which is the longest period of follow-up ever completed," Tejan Diwanji, lead author of the study at the University of Maryland, School of Medicine in Baltimore, said "Our study shows that radiosurgery using Gamma Knife is a proven alternative to surgery or anti-epileptic drugs."
The study was designed to determine the long-term effectiveness of treating trigeminal neuralgia in MS patients with Gamma Knife radiosurgery.
Stereotactic radiation is a specialized type of external beam radiation therapy that uses focused radiation beams to target a well-defined area. It is most often used for tumors of the brain, but in this case, doctors targeted a nerve root, relying on detailed imaging and computerized three-dimensional planning to deliver the radiation dose with extreme accuracy while sparing the surrounding tissue to reduce side effects.
Stereotactic radiation therapy, sometimes called radiosurgery, refers to a single or several treatments to the brain. Doctors in this study used GammaKnife. Other brand names for stereotactic radiation include Axesse, CyberKnife, Novalis, Primatom, Synergy, X-Knife, TomoTherapy or Trilogy.
The study involved 13 MS patients with trigeminal neuralgia who were treated with radiosurgery at the University of Maryland between 1998 and 2001 and were followed for a median of five years after treatment.
"We need more long-term studies to confirm the positive and lasting outcomes of radiosurgery, then it could become the treatment of choice for MS patients afflicted with trigeminal neuralgia," Diwanji, said. "I encourage people with MS suffering from trigeminal neuralgia to talk to their doctor about consulting a radiation oncologist to see if they would be good candidates for radiosurgery."
For more information on radiation therapy, visit www.rtanswers.org.
The abstract, "Long-term Outcome of Gamma Knife Stereotactic Radiosurgery for Multiple Sclerosis Associated Trigeminal Neuralgia," will be presented at 10:00 a.m. on Sunday, October 31, 2010. To speak to the lead author of the study, Tejan Diwanji, please call Beth Bukata or Nicole Napoli on October 31 – November 2, 2010, in the ASTRO Press Room at the San Diego Convention Center at 619-525-6313 or 619-525-6314. You may also e-mail them at [email protected] or [email protected]
Alle Nachrichten aus der Kategorie: Medical Engineering
The development of medical equipment, products and technical procedures is characterized by high research and development costs in a variety of fields related to the study of human medicine.
innovations-report provides informative and stimulating reports and articles on topics ranging from imaging processes, cell and tissue techniques, optical techniques, implants, orthopedic aids, clinical and medical office equipment, dialysis systems and x-ray/radiation monitoring devices to endoscopy, ultrasound, surgical techniques, and dental materials.
Zurück zur Startseite
Neueste Beiträge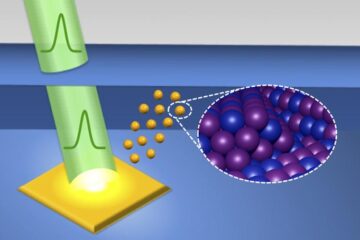 Pulsed lasers in liquids speed up hunt for effective catalysts
Chemical catalysts are the change agents behind the production of just about everything we use in our daily lives, from plastics to prescription drugs. When the right catalysts are mixed…
Cell-to-cell contacts control liver regeneration
Dresden and Cambridge researchers identify cell type that regulates liver regeneration with touch. From the time of Aristotle, it has been known that the human liver has the greatest regenerative…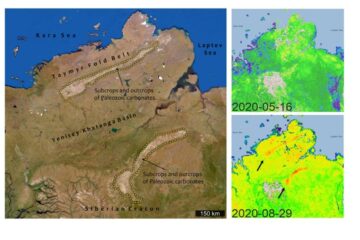 Thawing permafrost releases greenhouse gas from depth
In a study led by the University of Bonn, geologists compared the spatial and temporal distribution of methane concentrations in the air of northern Siberia with geological maps. The result:…