New Cancer Therapy with Ultrasound and Radiation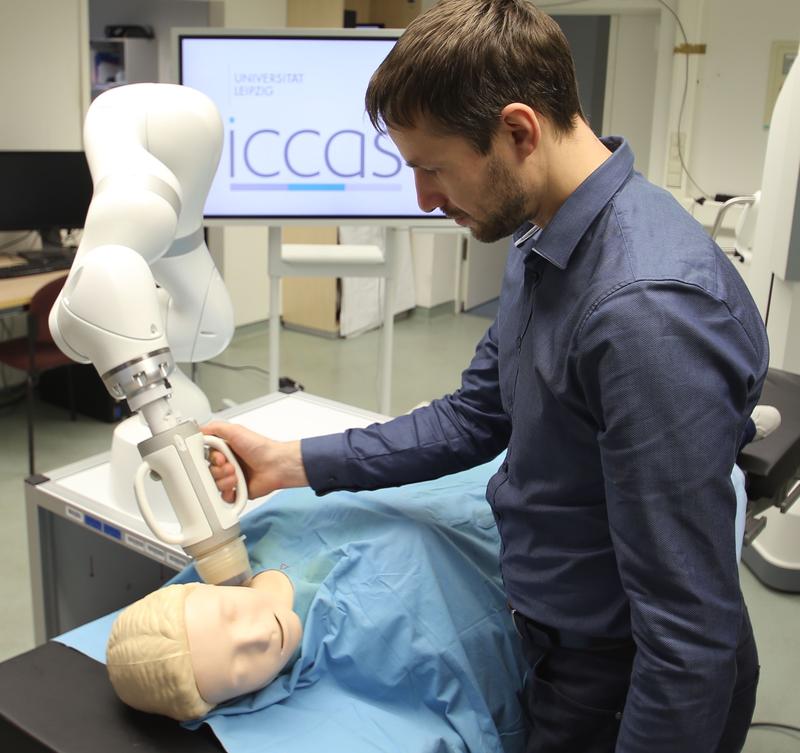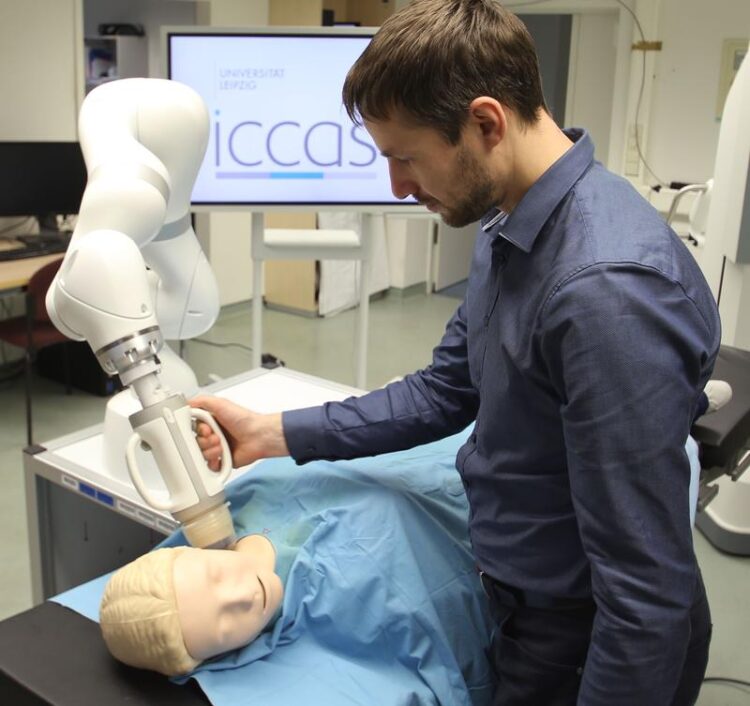 Researchers from the Innovation Center Computer Assisted Surgery (ICCAS) at Leipzig University and the National Center for Radiation Research in Oncology (OncoRay) in Dresden have achieved promising results with a new cancer therapy using focused ultrasound (FUS) and ionizing radiation. The results of the research group led by ICCAS director Professor Andreas Melzer have now been published in the journal "CELLS". SONO-RAY is a collaborative project receiving more than six million euros in funding from the Federal Ministry of Education and Research.
Both treatment techniques – focused ultrasound (FUS) and radiation therapy – are already being successfully applied clinically as individual procedures. However, the radiation dose is not always sufficient to destroy the tumour and is often associated with serious side effects. The research group believes that combining this treatment with the high-intensity mechanical waves of ultrasound will improve radiation therapy.
The researchers at Leipzig University's ICCAS were able to demonstrate in the laboratory that the vitality of cancer cells decreased under the influence of focused ultrasound. "The cells react more sensitively to the radiation after applying sound waves, which means that the dose of ionizing radiation can be reduced and more tumour cells die," said project leader Professor Melzer. "This in turn could reduce side effects and improve efficacy in clinical use. The experiments show that the influence of ultrasound hinders the repair of DNA damage in cancer cells caused by the irradiation," said Melzer. The results were achieved in close cooperation with the Department of Radiation Therapy at Leipzig University Hospital. The method could be suited to treating tumours in the brain, such as glioblastoma, as well as prostate cancer.
The new procedure involving ultrasound and radiation can be planned and monitored precisely with the help of magnetic resonance imaging (MRI). Preclinical studies successfully established an MRI-FUS technique developed for the project together with the Fraunhofer Institute for Biomedical Engineering (IBMT, Sulzbach). Tests at the Fraunhofer Institute for Cell Therapy and Immunology (IZI) in Leipzig showed reduced tumour growth after the combined treatment in a mouse model. There was no apparent damage to healthy organs. The results show that FUS-induced heating is a safe and efficient means of enhancing the effect of radiotherapy and increasing the chances of less invasive cancer treatment. "In addition, we are working at ICCAS on a robotic system that will guide the FUS precisely to the target point and enable simultaneous ultrasound radiation therapy," said Melzer, describing another focus of the research.
The team in Dresden led by Professor Mechthild Krause, director of OncoRay, and Dr Aswin Hoffmann, group leader for MRI-Based Radiation Therapy at OncoRay, has been using MRI-guided FUS in patients with localized prostate cancer in a pilot study since September 2019. The diseased tissue in the prostate is strongly heated by ultrasound waves and then removed. This is performed via the urethra and monitored by MRI. The treatment is targeted and protects the organs.
The results of preclinical experiments on the simultaneous treatment of cancer with radiation and focused ultrasound are promising, and further studies are needed to test their use in clinical trials. Likewise, the whole technical system still needs to be refined before the new therapy can be used on patients.
Wissenschaftliche Ansprechpartner:
Prof. Dr. Andreas Melzer
Direktor ICCAS, Medizinische Fakultät, Universität Leipzig
+49 341 – 9712000
Andreas.Melzer@medizin.uni-leipzig.de
Prof. Dr. Mechthild Krause
Direktorin OncoRay, Universitätsklinikum Dresden
+49 351 – 4585441
Mechthild.Krause@uniklinikum-dresden.de
Originalpublikation:
Cells, Focused Ultrasound-Induced Cavitation Sensitizes Cancer Cells to Radiation Therapy and Hyperthermia, https://doi.org/10.3390/cells9122595
Weitere Informationen:
http://www.oncoray.de/de/
https://www.iccas.de/
Media Contact
Anne Grimm Stabsstelle Universitätskommunikation / Medienredaktion
Alle Nachrichten aus der Kategorie: Medical Engineering
The development of medical equipment, products and technical procedures is characterized by high research and development costs in a variety of fields related to the study of human medicine.
innovations-report provides informative and stimulating reports and articles on topics ranging from imaging processes, cell and tissue techniques, optical techniques, implants, orthopedic aids, clinical and medical office equipment, dialysis systems and x-ray/radiation monitoring devices to endoscopy, ultrasound, surgical techniques, and dental materials.
Zurück zur Startseite
Neueste Beiträge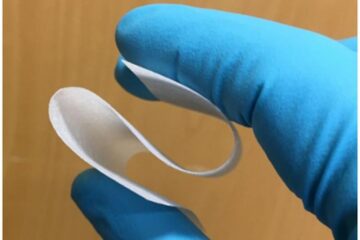 Safe high-tech batteries for electric cars and laptops
New joint project at the University of Bayreuth Lithium-ion batteries are currently the most important category of electrical energy storage device. Their operational safety depends crucially on separators that ensure…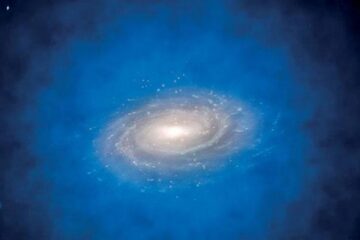 New study suggests supermassive black holes could form from dark matter
A new theoretical study has proposed a novel mechanism for the creation of supermassive black holes from dark matter. The international team find that rather than the conventional formation scenarios…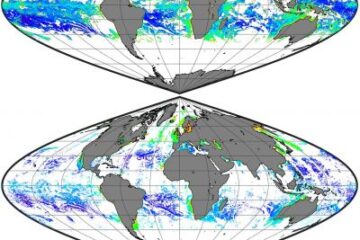 Tool that more efficiently analyzes ocean color data will become part of NASA program
Stevens uses machine learning-driven techniques to develop a long-awaited tool that better reveals the health of Earth's oceans and the impacts of climate change. Researchers at Stevens Institute of Technology…