Laser Light in Operation for Medical Technology
In addition, the experts will be showing the professional audience processes to laser weld plastics for medical components without leaving welding seams as well as to laser polish metal.
At the IVAM joint stand H 19.1 in Hall 8a at this year's Compamed (in Dusseldorf, Nov. 17 to 19, 2010), the Fraunhofer ILT is presenting tailor-made biodegradable implants. They were produced using Selective Laser Melting (SLM), an additive laser manufacturing process. Thanks to their interconnective pore system, these implants made of β-tricalcium phosphate enhance stromal and vascular cells' ingrowth ability. In addition, porous implants made of a titanium alloy, manufactured using SLM, will be shown.
Another area where lasers can be used in medical technology is the polishing of metal. In this case, the laser beam melts the material surface to a depth of about 5 microns. The surface tension ensures that the fluid metal flows evenly and dries smoothed. This process developed by Fraunhofer ILT is interesting for all medical-technical components with metallic surfaces that need to have an extremely low roughness. Manufacturers can see examples of such components at the IVAM stand.
For medical-technical products made out of plastics the Fraunhofer ILT will be presenting an efficient welding process. The TransTWIST process (Transmission Welding by an Incremental Scanning Technique) allows two transparent joining partners to be connected together in an overlap by means of laser radiation without the need for additional absorbers. In contrast to conventional laser welding, expensive pretreatment steps can be omitted. The end user thus saves time and money. Thanks to the laser welding machine TransTWIST, extremely high-quality welding seams can be made, which fulfill all established requirements upon the end result as to invisible welding seams and expansion in the heat affected zone. A main area of application is in medical technology, especially microfluidics.
 
Contact Partners at the Fraunhofer ILT
Our experts would be glad to answer any questions you may have:
Dipl.-Ing. Christian Nüsser
Polishing
Telephone: +49 241 8906-669
christian.nuesser@ilt.fraunhofer.de
Dipl.-Ing Andrei Lucian Boglea
Microjoining
Telephone +49 241 8906-217
andrei.boglea@ilt.fraunhofer.de
Dr. Arnold Gillner
Competence Area Manager Ablating and Joining
Telephone +49 241 8906-148
arnold.gillner@ilt.fraunhofer.de
Fraunhofer Institute for Laser Technology ILT
Steinbachstraße 15
52074 Aachen
Germany
Tel. +49 241 8906-0
Fax. +49 241 8906-121
Media Contact
Axel Bauer
Fraunhofer-Institut
Alle Nachrichten aus der Kategorie: Medical Engineering
The development of medical equipment, products and technical procedures is characterized by high research and development costs in a variety of fields related to the study of human medicine.
innovations-report provides informative and stimulating reports and articles on topics ranging from imaging processes, cell and tissue techniques, optical techniques, implants, orthopedic aids, clinical and medical office equipment, dialysis systems and x-ray/radiation monitoring devices to endoscopy, ultrasound, surgical techniques, and dental materials.
Zurück zur Startseite
Neueste Beiträge
AI learns to trace neuronal pathways
Cold Spring Harbor Laboratory (CSHL) scientists have taught computers to recognize a neuron in microscope images of the brain more efficiently than any previous approach. The researchers improved the efficiency…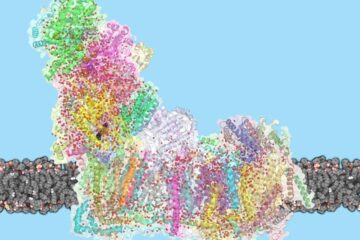 Mystery of giant proton pump solved
Mitochondria are the powerhouses of our cells, generating energy that supports life. A giant molecular proton pump, called complex I, is crucial: It sets in motion a chain of reactions,…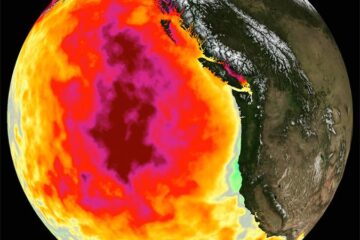 Marine heatwaves are human made
A marine heatwave (ocean heatwave) is an extended period of time in which the water temperature in a particular ocean region is abnormally high. In recent years, heatwaves of this…