Innovation for the hybrid operating room: New solution for heart and vascular surgery
Siemens and Medtronic introduce a joint range of products at the EACTS
During the Annual Meeting of the European Association for Cardio-Thoracic Surgery (EACTS) from October 17 to 21, 2009, Siemens Healthcare and Medtronic will jointly present their range of hybrid operating rooms (ORs) in which both interventional and surgical operations can be performed. Furthermore, on October 19 Medtronic and Siemens will be holding a lunch symposiumon the topic of 'Lifetime management of patients with aortic valve diseases'.
Another highlight will be the live transmission of a transapical aortic valve implantation fromthe hybrid OR of the Leipzig Heart Center to be performed by Prof. Dr. Walther, the Senior Physician in Charge. This operation can be viewed during the Techno- College to be held on October 17.
During the 23rd Annual Meeting of the European Association for Cardio-Thoracic Surgery in Vienna, Siemens and Medtronic will present innovative solutions for hybrid ORs within the scope of their partnership agreement. These include, for example, the transcatheter valves from Medtronic.
The latter are artificial heart valves which can be implanted in the heart via a catheter. This operation requires fluoroscopy systems which supply an image quality with details that are not available from the mobile C-arm X-ray systems used in conventional ORs. This is where the Artis zeego angiography system from Siemens comes into play. The system enables the physician to position the C-arm virtually anywhere in the area surrounding the patient and produce new types of clinical images, e.g. a 3D representation with a live fluoro overlay.
The physician can thus check whether the new valve is optimally positioned and functioning properly at any time. In addition, with Performer CPB, Medtronic offers a compact heart-lung machine which can be used flexibly and efficiently in the hybrid OR. Furthermore, using the Bio-Medicus cannulae from Medtronic, extracorporeal circulatory support can be set up very quickly in the hybrid OR.
Rob ten Hoedt, President of Medtronic in Europe and Central Asia explained: "New developments in the fields of heart surgery and interventional cardiology enable less invasive therapy for many heart and vascular conditions. The alliance between Medtronic and Siemens enables us to offer physicians an optimized hybrid operating room solution which is the ideal environment to perform these less invasive procedures. This catheter based approach brings new treatment option for patients who are not indicated for conventional surgery, thereby fulfilling Medtronic's Mission of alleviating pain, restoring health and extending life."
Heinrich Kolem, CEO of Angio, Fluoroscopic and Radiographic Systems at Siemens Healthcare, adds: "Siemens offers its customers integrated hybrid OR solutions in the field of surgery. Such solutions can be made possible only through partnerships with companies that share the same vision for the future of heart surgery. And that's the reason why we work together with companies like Medtronic, who offer outstanding devices and perfusion solutions for the hybrid OR."
In addition to their hybrid OR range, Siemens and Medtronic also collaborate on advanced training for physicians. Thus, for example, the two companies have developed training programs dealing with imaging and handling catheters in cardiovascular surgery. Following a theoretical part, the course participants train on simulators and on angiography systems which use real radiation. In the practical part, an experienced surgeon is available for every two participants. Intensive training in small groups ensures learning success.
Heart and vascular surgery is one of the most commonly used and, at the same time, one of the most complex procedures in modern medicine. Some 260,000 patients are currently afflicted with severe aortic stenosis inWestern Europe alone. Of these, roughly 50,000 are regarded as inoperable due to their risk profiles. New developments in surgical procedures such as, for example, the replacement of heart valves via catheter and the implantation of stents in the thoracic aorta now promise better therapeutic possibilities for such patients. The ideal environment for such treatments is the so-called hybrid operating room, which represents a synthesis between a cardiosurgical operating room and a cardiac cath lab. In addition to conventional OR equipment including a heart-lung machine and a complete angiography system, it also features a C-arm which is capable of revolving around the patient, thus providing images similar to the scans generated by a CT scanner. These new hybrid operating rooms enable surgeons and cardiologists to efficiently perform new and promising treatment procedures, especially in the fields of heart and vascular surgery, e.g. heart valve implantations and the insertion of stents in the thoracic aorta.
Medtronic, Inc., headquartered in Minneapolis, is the world's leading medical technology company, alleviating pain, restoring health and extending life for people with chronic disease.
The Siemens Healthcare Sector is one of the world's largest suppliers to the healthcare industry and a trendsetter in medical imaging, laboratory diagnostics, medical information technology and hearing aids. Siemens is the only company to offer customers products and solutions for the entire range of patient care from a single source – from prevention and early detection to diagnosis, and on to treatment and aftercare. By optimizing clinical workflows for the most common diseases, Siemens also makes healthcare faster, better and more cost-effective. Siemens Healthcare employs some 49,000 employees worldwide and operates in over 130 countries. In fiscal year 2008 (to September 30), the Sector posted revenue of 11.2 billion euros and profit of 1.2 billion euros.
Media Contact
Bianca Braun
Siemens Healthcare
All latest news from the category: Medical Engineering
The development of medical equipment, products and technical procedures is characterized by high research and development costs in a variety of fields related to the study of human medicine.
innovations-report provides informative and stimulating reports and articles on topics ranging from imaging processes, cell and tissue techniques, optical techniques, implants, orthopedic aids, clinical and medical office equipment, dialysis systems and x-ray/radiation monitoring devices to endoscopy, ultrasound, surgical techniques, and dental materials.
Back to home
Newest articles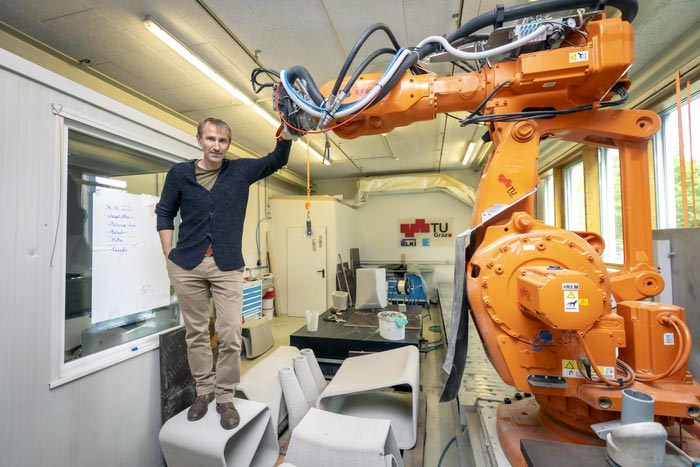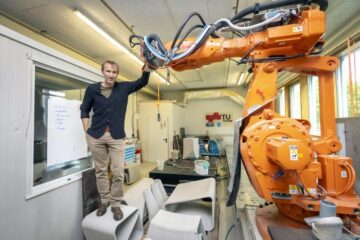 Building lighter with concrete
How concrete 3D printing saves material and CO2. "As soon as climate compatibility comes into play we have to look at mineral building materials. And this is where the really…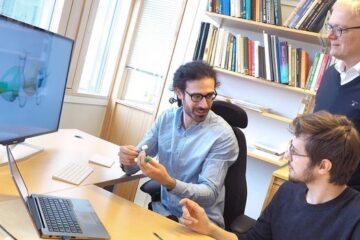 Optical cavities could provide new technological possibilities
Light and molecules behave in very special ways in optical cavities. Don't think this is important to you? It may be soon. A research team from the Norwegian University of…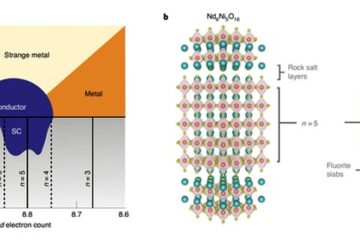 Finding superconductivity in nickelates
Arizona State physicist uses intuition, supercomputers to identify new high-temperature superconductor. The study of superconductivity is littered with disappointments, dead-ends, and serendipitous discoveries, according to Antia Botana, professor of physics at…