New imaging technique reveals structural changes in Tourette's
Kirsten Müller-Vahl, from Hanover Medical School, led a team of researchers who used normal MRI scanning and the new MTI technique to investigate the brains of 19 Tourette's patients and 20 controls.
They identified alterations in the frontal lobe of the Tourette's group that they suggest may be responsible for the pathology of the syndrome. Müller-Vahl said, "Our in vivo findings, using two sensitive and unbiased techniques, support the hypothesis that alterations in frontostriatal circuitries underlie Tourette's pathology".
The MTI technique used by the researchers has never before been applied to the study of Tourette's. It is a refinement of the nuclear magnetic resonance technique and allows for the detection of changes invisible to conventional MRI scanners. Tissue alterations in comparison to controls were detected in brain areas involved in the selection, programming, initiation, and control of movement. The authors conclude, "We suggest that Tourette's is primarily caused by a dysfunction in prefrontal cortex areas rather than the basal ganglia, as has been previously thought".
Tourette's syndrome is estimated to affect between 1-10 children per 1000 and, although the severity of a person's tics tends to decline with age, as many as 1% of the adult population may have some form of tic disorder. Symptoms include various facial, phonic and other motor tics – the well-known propensity for 'un-voluntary' swearing is in fact relatively uncommon, only affecting about 10% of Tourette's patients.
Media Contact
Graeme Baldwin
EurekAlert!
All latest news from the category: Medical Engineering
The development of medical equipment, products and technical procedures is characterized by high research and development costs in a variety of fields related to the study of human medicine.
innovations-report provides informative and stimulating reports and articles on topics ranging from imaging processes, cell and tissue techniques, optical techniques, implants, orthopedic aids, clinical and medical office equipment, dialysis systems and x-ray/radiation monitoring devices to endoscopy, ultrasound, surgical techniques, and dental materials.
Back to home
Newest articles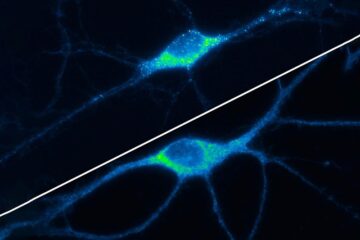 Neurons: How RNA granules grow and shrink
LMU scientists have shown that small aggregates function as temporary RNA repositories, which are regulated by neural activity. Cells constantly have to adapt the level of activity of certain genes…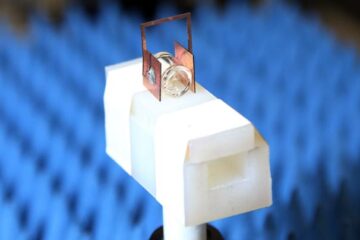 Custom 'headphones' boost atomic radio reception 100-fold
Researchers at the National Institute of Standards and Technology (NIST) have boosted the sensitivity of their atomic radio receiver a hundredfold by enclosing the small glass cylinder of cesium atoms…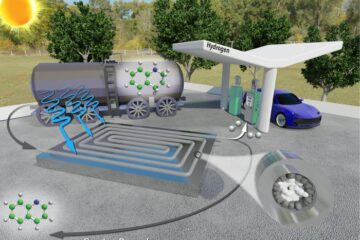 New tech aims to drive down costs of hydrogen fuel
Researchers from North Carolina State University have developed a new technique for extracting hydrogen gas from liquid carriers which is faster, less expensive and more energy efficient than previous approaches….