Further advancing radiotherapy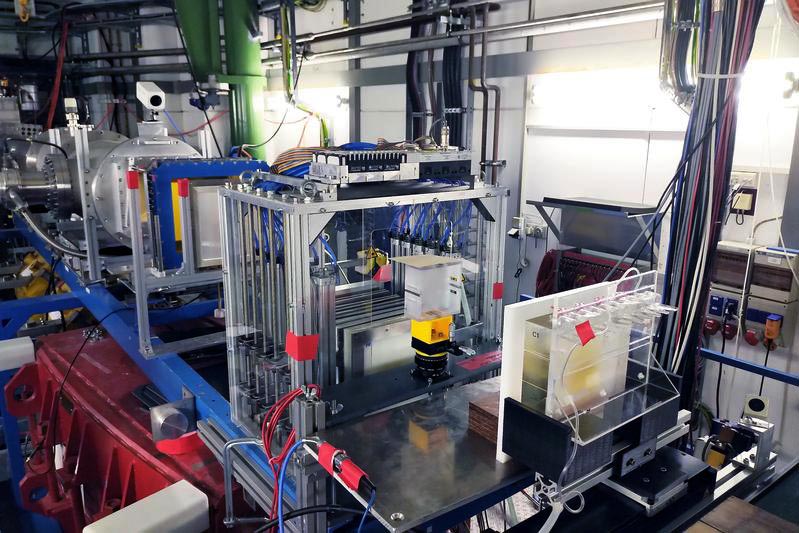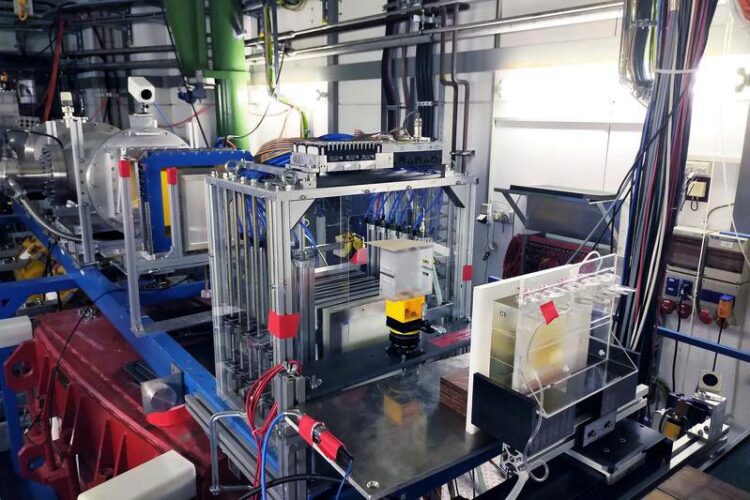 New cooperation of GSI/FAIR, Technische Hochschule Mittelhessen and Varian.
It is an important step to extend future treatment methods in the fight against cancer: The GSI Helmholtzzentrum für Schwerionenforschung, the Technische Hochschule Mittelhessen (THM) and Varian, a Siemens Healthineers company from Palo Alto, California, intend to jointly advance medical-technical developments in the field of FLASH therapy and further pave the way to clinical application. To this purpose, an agreement was concluded among the three collaborators.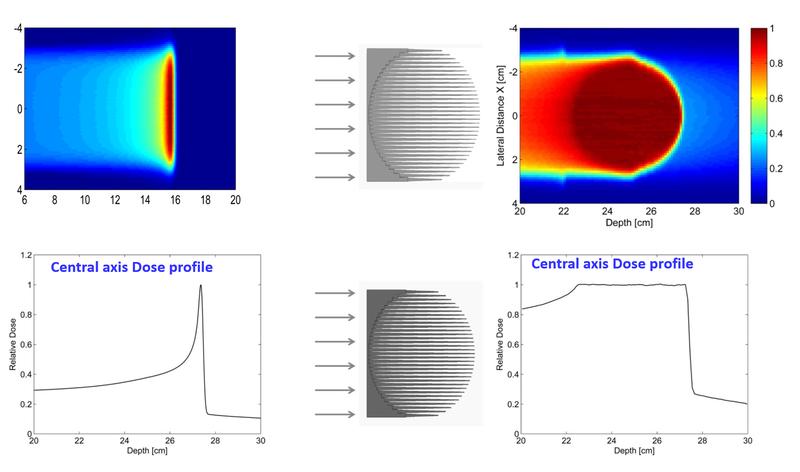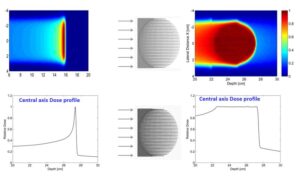 The collaboration aims to allow the use of the latest technologies for patient radiation at ultra-high FLASH dose rates. The topic of FLASH radiation currently is in strong focus worldwide and is also a main research topic within GSI's Biophysics Department, headed by Professor Marco Durante. The FLASH method is a new highly promising radiation experimental therapy method. The word "flash" refers to lightning. Fitting to that, in radiation medicine, this means ultra-short and high radiation. Traditional radiation therapy, as well as proton or ion therapy, deliver doses of radiation to a patient over a period of one minute or longer, whereas FLASH radiations are used to be delivered in just a few hundred milliseconds or even shorter. In the future, FLASH may potentially reduce side effects in healthy tissues and thus increase the therapeutic window. The benefit of FLASH radiation has been significantly demonstrated in many preclinical studies, especially for electron beam radiation. However, the promising effect is not yet fully understood from a radiobiological perspective.
To perform such FLASH radiation – that is, to apply a high dose in a very short time –, the clinical accelerators must be operated at the highest intensity level to provide the necessary dose rate. However, there is a crucial hurdle to overcome: particle therapy usually uses raster scanning, a method of radiation in which the beams are precisely modulated in intensity and guided exactly over the tumor using fast magnets, a technology developed at GSI Helmholtzzentrum in the 1990s. In addition, the energy is varied at the same time, because how deep the beam enters the tissue depends on the respective energy of the beam. With this method, the tumor volume can be treated in a tailored manner and with millimeter precision. However, this procedure is not possible for FLASH radiation due to time constraints; multi-energy raster scanning would take much too long. This is where the current research by GSI/FAIR, THM and Varian comes in.
The collaborators are focusing on FLASH therapy with protons. The aim of the cooperation is the development and validation of a new clinical workflow. Instead of raster scanning with approximately 30 to 60 different energy steps, only one single energy step is used. To ensure that the radiation can nevertheless be adapted to the tumor volume, a so-called patient-specific 3D range modulator ("3D-RM") is used to achieve a comparable result – but in a much shorter time in the millisecond range. This relatively compact 3D-RM, produced with high-quality 3D printers and optimized for the particular tumor shape consists of many pyramid-shaped basic structures, each with a microscopically well-defined contour. The range modulator is produced individually for each patient and is placed upstream in the beamline before the particles reach the body. This enables the desired tumor-adapted distribution of the dose. In the coming two years, the research team will work with Varian on establishing and optimizing this process scientifically and technically.
Dr. Uli Weber, Technical Project Manager from GSI Biophysics, is very happy about the new cooperation with Varian. "What matters most to me is to bring the new modulator technology into clinical use. And here Varian is the ideal collaborator because they are the world market leader in radiotherapy and, once it can be used safely, want to continue to test FLASH in clinical trials with selected institutions as early as possible."
Together with the scientific-technical side, GSI's Technology Transfer staff unit, headed by Dr. Tobias Engert, also developed the new cooperation. The goal is to ensure that the innovative ideas and technologies generated at GSI/FAIR can also be transferred into applications. For this purpose, the unit bundles all competencies and support services relevant to technology transfer. In the current cooperation between GSI, THM and Varian, Technology Transfer Manager Dr. Alicja Surowiec is responsible for this administrative project coordination, Dr. Uli Weber and Dr. Christoph Schuy for the scientific project coordination and project implementation at GSI.
On the part of the University of Applied Sciences Giessen, Germany (THM), the working group of Prof. Klemens Zink is responsible for the project. Already in the last 5 years, he has worked together with his PhD students and with Dr. Uli Weber from GSI on the further development and practical implementation of the idea of the range modulator and is now pleased that these ideas are finding their way into clinical application. In this context, the work of his doctoral student Yuri Simeonov, who has developed the principles for the clinical use of the modulator and has already received several awards for his work, deserves special mention.
The Scientific Managing Director of GSI and FAIR, Professor Dr. Paolo Giubellino, was highly delighted by the new cooperation: "We are very proud to further advance radiotherapy together with such a globally renowned company as Varian. This international agreement builds a bridge between research institution, university and industry, enabling an extremely fruitful cooperation of powerful allies. Promoting this technology transfer bridge from fundamental science to industry is one of our fundamental missions as a research institution. Here, expertise in biophysics and medicine as well as engineering excellence come together in a promising way. New applications in tumor therapy are one of the research areas that can particularly benefit from the recently increased beam intensities of the GSI accelerators and from the unmatched beam intensities at the FAIR facility currently under construction."
Weitere Informationen:
https://www.gsi.de/en/start/news/details/2022/06/20/kooperation-varian-strahlent…
Media Contact
Dr. Ingo Peter Öffentlichkeitsarbeit
GSI Helmholtzzentrum für Schwerionenforschung GmbH
All latest news from the category: Medical Engineering
The development of medical equipment, products and technical procedures is characterized by high research and development costs in a variety of fields related to the study of human medicine.
innovations-report provides informative and stimulating reports and articles on topics ranging from imaging processes, cell and tissue techniques, optical techniques, implants, orthopedic aids, clinical and medical office equipment, dialysis systems and x-ray/radiation monitoring devices to endoscopy, ultrasound, surgical techniques, and dental materials.
Back to home
Newest articles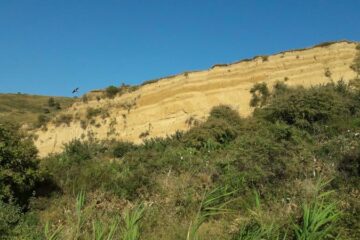 Defects in quartz crystal structure reveal the origin of dust
University of Tübingen research team uses properties of quartz in sediments to study sedi-mentary cycles and climate dynamics. Global warming and a progressively drier climate in many parts of the…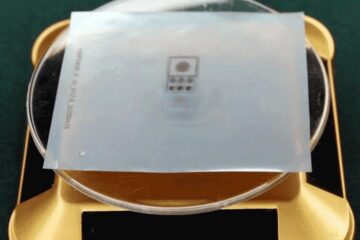 Ultra-thin film creates vivid 3D images with large field of view
Glass-free technique could enable visual features that don't require special reading devices or illumination. Researchers have developed a new ultra-thin film that can create detailed 3D images viewable under normal…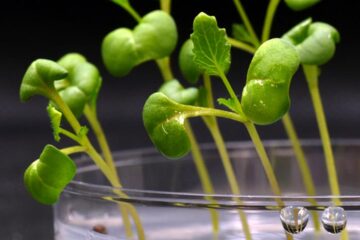 Artificial photosynthesis can produce food without sunshine
Scientists are developing artificial photosynthesis to help make food production more energy-efficient here on Earth, and one day possibly on Mars. Photosynthesis has evolved in plants for millions of years…