eHealth closer to reality thanks to real-time relevant medical data extraction
In the framework of Holst Centre, IMEC – Europe's leading independent nanoelectronics research institute – has broadened the functionality and scope of its wireless health monitoring technology by linking it to real-time extraction of relevant medical data.
The new technology builds upon the "knowledge streaming" concept of i.Know – a Belgian SME specialized in intelligent applications for automated knowledge extraction and representation. The system takes a central position in the future scenarios of eHealth and personalized medicine.
The rising cost of healthcare in developed countries calls for alternative ways of increasing efficiency, productivity and usability. Future health monitoring systems will deliver intelligent services in chronic disease management, assisted medical diagnostics, patient compliance monitoring and emergency response. In all of these scenarios, the availability and interpretation of personal medical data plays a crucial role.
Within its Human++ research program at Holst Centre, IMEC already focuses on building blocks for miniaturized wireless sensor nodes allowing comfortable and continuous measurement of body parameters. Thanks to the collaboration with i.Know, the Human++ program moves one step further in the chain and also develops technologies that allow fast and accurate interpretation of the collected data.
The technology developed by IMEC and i.Know is illustrated for the case of ambulatory cardiac monitoring (ECG). Based upon an incoming stream of ECG signals, relevant features are extracted and associated with an objective interpretation. For example the heart rhythm and the shape of an ECG peak allow the system to detect abnormal physiological events. As a consequence, a doctor or a call centre can be alerted to diagnose the status of the monitored patient.
Now that the concept is proven, IMEC and i.Know will further enhance the system by associating it with external databases such as electronic patient records and PubMed. By doing so, the detection of abnormal events can be enriched with contextual data (such as the medication history of the patient). This will e.g. allow doctors to easier find their way in an abundance of data and support their diagnosis. Future research also targets the integration of data from multiple sensors such as EEG, EMG, physical activity monitoring and temperature, allowing more precise interpretations. The concept of knowledge streaming provides a generic framework for data fusion and context-aware monitoring, possibly applicable in domains other than healthcare and medicine.
Alle Nachrichten aus der Kategorie: Medical Engineering
The development of medical equipment, products and technical procedures is characterized by high research and development costs in a variety of fields related to the study of human medicine.
innovations-report provides informative and stimulating reports and articles on topics ranging from imaging processes, cell and tissue techniques, optical techniques, implants, orthopedic aids, clinical and medical office equipment, dialysis systems and x-ray/radiation monitoring devices to endoscopy, ultrasound, surgical techniques, and dental materials.
Zurück zur Startseite
Neueste Beiträge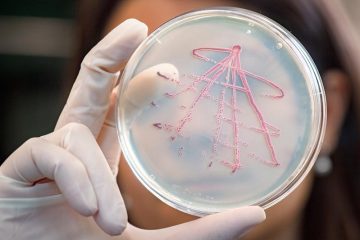 Grow faster, die sooner: How growth rates influence the fitness of bacteria
"The fitness of bacteria is more complex than expected," explains Ulrich Gerland, professor for the theory of complex biosystems at the Technical University of…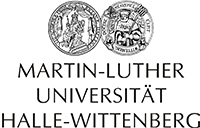 Spintronics: Researchers show how to make non-magnetic materials magnetic
In solid-state physics, oxide layers only a few nanometres thick are known to form a so-called two-dimensional electron gas. These thin layers, separated from…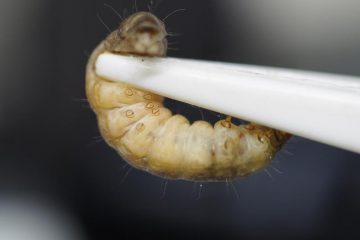 Caterpillars of the wax moth love eating plastic: Fraunhofer LBF investigates degradation process
Within the Framework of a research project on the chemical imaging analysis of plastic digestion in caterpillars (RauPE), a team from Fraunhofer LBF used…