An easier way to remove gallstones
But a new device, patented in China, promises to make removing the entire organ unnecessary. A group of scientists from the Second People's Hospital of Panyu District and Central South University in China have developed an endoscope specially designed for locating and clearing out gallstones and other gallbladder lesions.
The authors describe the device in a paper accepted to the AIP's Review of Scientific Instruments. A tiny ultrasonic probe at the tip of the endoscope locates gallstones, even small ones embedded in the organ's lining.
Surgeons can use the horn-shaped "absorbing box" to get rid of fine, difficult-to-remove "sludge-like" gallstones – which the authors say can be compared with "sand sprinkled on a carpet" – by sucking them out like a vacuum cleaner. A channel for fluids can inject water into the gallbladder to increase the size of the cavity for ease of performing a surgery, and all the interfaces on the device are standardized, so it can connect to camera systems worldwide.
Clinical trials at two hospitals showed "no significant difference" in the surgical safety of the new method compared to another type of endoscope that is often used for cholecystectomies, the authors write.
Furthermore, the authors report, the flexibility and reliability of the device was superior to existing devices, and the image quality was better as well. Approximately ten percent of the population suffers from gallstones, hard, pebble-like deposits that can be as small as a grain of sand or as large as a golf ball.
Article: "Design and application of a new series of gallbladder endoscopes that facilitate gallstone removal without gallbladder excision" is accepted for publication in the Review of Scientific Instruments.
Authors: Tie Chiao (1), Wan-Chao Huang, Xiao-Bing Luo, and Yan-De Zhang.
(1) The Second People's Hospital of Panyu District, China
(2) The National Hepatobiliary and Enteric Surgery Research Center, Central South University, China
Media Contact
Jennifer Lauren Lee
EurekAlert!
Alle Nachrichten aus der Kategorie: Medical Engineering
The development of medical equipment, products and technical procedures is characterized by high research and development costs in a variety of fields related to the study of human medicine.
innovations-report provides informative and stimulating reports and articles on topics ranging from imaging processes, cell and tissue techniques, optical techniques, implants, orthopedic aids, clinical and medical office equipment, dialysis systems and x-ray/radiation monitoring devices to endoscopy, ultrasound, surgical techniques, and dental materials.
Zurück zur Startseite
Neueste Beiträge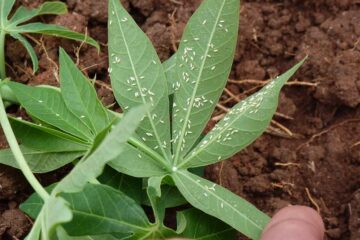 Surplus sugar helps whiteflies detoxify plant defenses
This pest insect uses sugar from its food to prevent the activation of the mustard oil bomb in cruciferous plants. Worldwide dreaded crop pest of hundreds of plant species Whiteflies…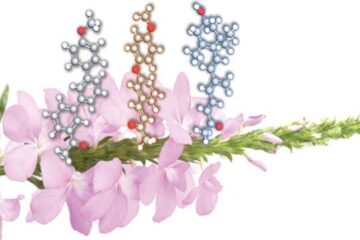 Copycat plant booster improves on nature
A molecule that can mimic the function of zaxinone, a natural growth-promoting plant metabolite, has been designed and fabricated by an international team led by KAUST and the University of…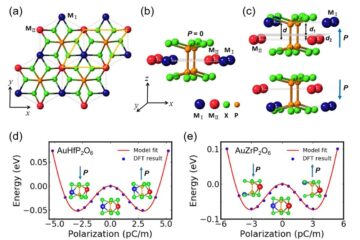 Discovery of large family of two-dimensional ferroelectric metals
It is usually believed that ferroelectricity can appear in insulating or semiconducting materials rather than in metals, because conducting electrons of metals always screen out the internal static electric field…