University of Toronto engineers solve energy puzzle
University of Toronto materials science and engineering (MSE) researchers have demonstrated for the first time the key mechanism behind how energy levels align in a critical group of advanced materials.
This discovery is a significant breakthrough in the development of sustainable technologies such as dye-sensitized solar cells and organic light-emitting diodes (OLEDs).
Transition metal oxides, which are best-known for their application as super-conductors, have made possible many sustainable technologies developed over the last two decades, including organic photovoltaics and organic light-emitting diodes. While it is known that these materials make excellent electrical contacts in organic-based devices, it wasn't known why.
Until now
In research published today in Nature Materials, MSE PhD Candidate Mark T. Greiner and Professor Zheng-Hong Lu, Canada Research Chair (Tier I) in Organic Optoelectronics, lay out the blueprint that conclusively establishes the principle of energy alignment at the interface between transition metal oxides and organic molecules.
"The energy-level of molecules on materials surfaces is like a massive jigsaw puzzle that has challenged the scientific community for a very long time," says Professor Lu. "There have been a number of suggested theories with many critical links missing. We have been fortunate to successfully build these links to finally solve this decades-old puzzle."
With this piece of the puzzle solved, this discovery could enable scientists and engineers to design simpler and more efficient organic solar cells and OLEDs to further enhance sustainable technologies and help secure our energy future.
This publication marks the third major research paper in 2011 for Professor Lu's Organic Optoelectronics Research Group. Science published PhD Candidate Michael G. Helander's "Chlorinated Indium Tin Oxide Electrodes with High Work Function for Organic Device Compatibility" on April 14 and Nature Phototonics published PhD Candidate Zhibin Wang's "Unlocking the Full Potential of Organic Light-Emitting Diodes on Flexible Plastic" on Oct. 30.
Media Contact
Liam Mitchell
EurekAlert!
Alle Nachrichten aus der Kategorie: Materials Sciences
Materials management deals with the research, development, manufacturing and processing of raw and industrial materials. Key aspects here are biological and medical issues, which play an increasingly important role in this field.
innovations-report offers in-depth articles related to the development and application of materials and the structure and properties of new materials.
Zurück zur Startseite
Neueste Beiträge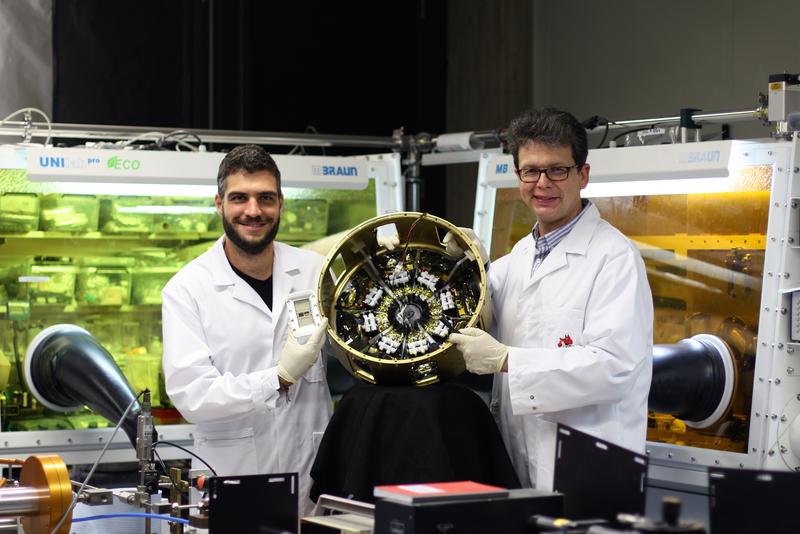 New solar cells for space
Almost all satellites are powered by solar cells – but solar cells are heavy. While conventional high-performance cells reach up to three watts of electricity per gram, perovskite and organic…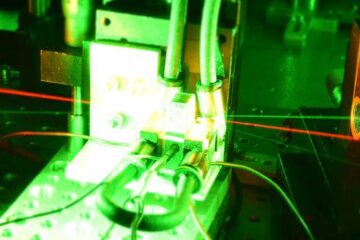 Development of a novel membrane laser module for spectral measurement methods
The Fraunhofer Institute for Applied Solid State Physics IAF has partnered up with the start-up "Twenty-One Semiconductors" (21s) from Stuttgart to bring their unique laser concept from lab to practice….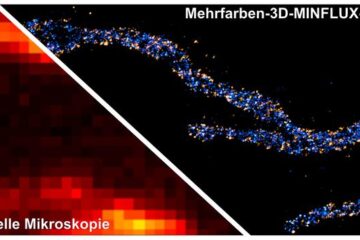 Dissecting protein assemblies
Super-resolution MINFLUX nanoscopy, developed by Nobel laureate Stefan Hell and his team, is able to discern fluorescent molecules that are only a few nanometers apart. In an initial application of…