Getting the accurate hue – Well-defined colour reproduction from the scanning to the output on screens and printers
However, in reality it is often completely different: red becomes magenta or grey changes to yellow-grey. A properly defined colour reproduction may be often important for holiday pictures and photographs, it is however of special importance for the evidential value of documents.
In order to provide a remedy, DIN (German Institute for Standardization) and BAM together with users have developed the DIN 33866-1 to 6:2000 standard series for colour copiers, colour printers, colour scanners and colour screens. This has now been integrated into the international ISO/IEC standard documents.
A further development in this field is the draft of a new standard series DIN E 33872 Part 1 to Part 6 regarding relative colour reproduction, published this November. Parts 2 to 6 contain five test charts in pdf format which can be downloaded from the internet at http://www.ps.bam.de/33872E.
The output of four equivalent grey series can be tested using the test charts in Part 3 of the draft standard. The printout of a series of four grey tones defined by four corresponding definitions in the PostScript programme language, is supposed to produce four equal and visually equally spaced grey series. However, four unequal, differently spaced and sometimes chromatic grey series are often seen on many screens and in the printout of the grey test charts.
This is because modern connection sequences from scanning to reproduction reduce or enhance the colour steps and often let them distinguish completely. The test charts enable a visual assessment of the properties of the output devices printer and screen. Optional a colorimetric specification is also possible.
The questions about the visual output properties are on the last page of the test charts. Most users do not find it difficult to answer the questions. If the user is not satisfied, he can choose appropriate software for his operating system (Windows, Mac, Unix) which displays the four grey series of the pdf test files equal and equally spaced on the monitor or even print them on a black-and-white or colour printer. This is a great help for the user of the workstation as both screen and printer can be adjusted to produce the intended evidential output.
Information:
Prof. Dr. Klaus Richter
Division VIII.1 Measurement and Testing Technology; Sensors
Phone: +49 30 8104-1919
Email: klaus.richter@bam.de or klaus.richter@mac.com
All latest news from the category: Materials Sciences
Materials management deals with the research, development, manufacturing and processing of raw and industrial materials. Key aspects here are biological and medical issues, which play an increasingly important role in this field.
innovations-report offers in-depth articles related to the development and application of materials and the structure and properties of new materials.
Back to home
Newest articles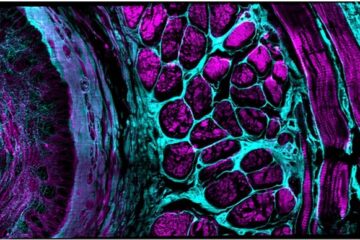 Enhancing the workhorse
Artificial intelligence, hardware innovations boost confocal microscope's performance. Since artificial intelligence pioneer Marvin Minsky patented the principle of confocal microscopy in 1957, it has become the workhorse standard in life…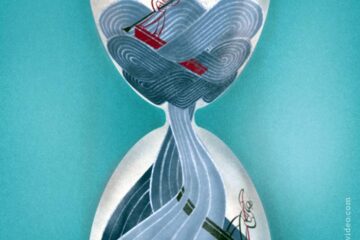 In the quantum realm, not even time flows as you might expect
New study shows the boundary between time moving forward and backward may blur in quantum mechanics. A team of physicists at the Universities of Bristol, Vienna, the Balearic Islands and…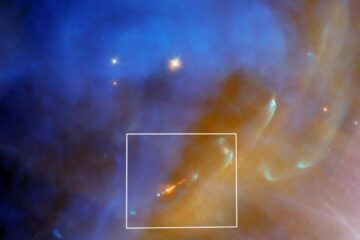 Hubble Spots a Swift Stellar Jet in Running Man Nebula
A jet from a newly formed star flares into the shining depths of reflection nebula NGC 1977 in this Hubble image. The jet (the orange object at the bottom center…