Leading research on photosensitive materials for hydrogen energy
A special issue of the journal Advances in Applied Ceramics (Maney Publishing and IOM3) focuses on photosensitive materials that may be applied to convert solar energy into other energy forms. It provides an overview of the latest research on the development of materials for hydrogen energy, and aspects of hydrogen energy including generation, usage, storage and related spin-offs. The focus is on materials for photo-electrochemical energy converters and related environmentally friendly applications, including antipollution and self-cleaning building materials.
The 20 articles include:
– Transport and use of solar energy in hydrogen, W Stein, R Benito and M Chensee
– Materials and devices for the hydrogen fuel cell smart house, R Golding and P Blyton
– Materials for photo electrochemical energy conversion, L R Sheppard and J Nowotny
– Hydrogen storage – status and prospects, E MacA Gray
– Visible light oxidation of organic pollutants in an aqueous environment, G J Wilson and G D Will
– Electrical conductivity and thermoelectric power of CaTiO3 at the n-p transition, T Bak, T Burg, J Nowotny and P J Blennerhassett
The issue, volume 106 numbers 1/2, (February/April 2007) is guest edited by Professor Janusz Nowotny and Dr Leigh R Sheppard of the Centre for Materials Research in Energy Conversion at the University of New South Wales, Sydney, Australia. A full list of contents may be viewed at www.ingentaconnect.com/content/maney/aac.
The special double issue is available at the discounted price of £75/US$145. To order, please email subscriptions@maney.co.uk.
Advances in Applied Ceramics: Structural, Functional and Bioceramics is a showcase for innovative research in high performance ceramics. Edited by Professor Mohan Edirisinghe (University College London), the journal features original peer-reviewed research articles on the processing, fabrication, characterisation and applications of ceramics. A particular focus is the control and tailoring of micro- and nanostructure for end use requirements. Regular special issues guest-edited by leading figures in the ceramics field provide unrivalled examination of 'hot topics'. Please visit www.maney.co.uk/journals/aac for more information. Free sample content is available at www.ingentaconnect.com/content/maney/aac.
Alle Nachrichten aus der Kategorie: Materials Sciences
Materials management deals with the research, development, manufacturing and processing of raw and industrial materials. Key aspects here are biological and medical issues, which play an increasingly important role in this field.
innovations-report offers in-depth articles related to the development and application of materials and the structure and properties of new materials.
Zurück zur Startseite
Neueste Beiträge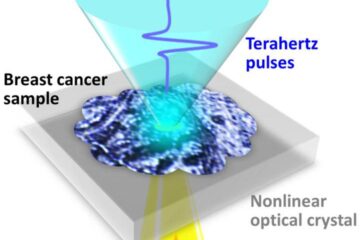 Key breakthrough towards on-site cancer diagnosis
No stain? No sweat: Terahertz waves can image early-stage breast cancer without staining. A team of researchers at Osaka University, in collaboration with the University of Bordeaux and the Bergonié…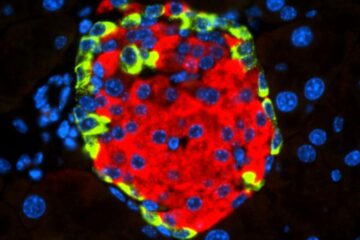 A CNIO team describes how a virus can cause diabetes
It has recently been described that infection by some enteroviruses – a genus of viruses that commonly cause diseases of varying severity – could potentially trigger diabetes, although its direct…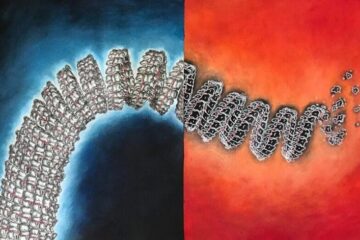 Targeting the shell of the Ebola virus
UD research team looking at ways to destabilize virus, knock it out with antivirals. As the world grapples with the coronavirus (COVID-19) pandemic, another virus has been raging again in…