High-tech flax and hemp — from car panels to lightweight concrete
While textile flax produced in France is exported all over the world for the production of high-quality linen clothes and sheets, these natural fibres are now being re-discovered by French manufacturers and put to unexpected and exciting uses.
Increasingly, flax is being used by automotive equipment manufacturers as a source of raw material that is environmentally friendly and less dangerous — in the event of a vehicle crashing — when used for interior panels in cars. Hemp fibres are also employed in industry to provide rigidity for plastics and in buildings as a natural insulator.
Near Yvetot, in Normandy (in North-Western France), newly-formed company Techni-Lin processes flax fibre into interior panels for car doors. Automotive equipment manufacturers are very interested in natural fibres to make their cars environmentally friendlier and easier to recycle.
In Chemillé, in the Maine-et-Loire region (in Western France), Effireal manufactures hemp wool from hemp fibres produced by farmers in the Aube region of Eastern France. The fibres are prepared and cleaned by the Chanvrière de l'Aube co-operative company. More and more home owners are looking for natural materials to insulate their properties and are starting to value and appreciate this new use for hemp.
Flax-polypropylene — a winning combination
Textile flax is a plant widely cultivated in Northern France for the manufacture of yarn and textiles which are exported all over the world. But not all the fibres in flax are of the same quality. "We were looking for a new market, different from that of woven textiles or paper making, to exploit the lower quality fibre," explains Rémi Dubost, a farmer in Seine-Maritime and the president of flax-hackling co-operative Centrale Linière Cauchoise. (The word 'hackling' comes from 'hackle', referring here to the steel comb used for dressing flax.) "We came up with the idea of introducing flax fibre into composites."
The heads of the co-operative from Yvetot had met by chance some automotive equipment manufacturers who quickly became interested in their approach, and this is how Techni-Lin came to life in 1995, in the form of a subsidiary set up by the co-operative. "We took two years to develop our product fully," explains François Asselin, manager at Techni-Lin. "It is a composite material made from a mixture of 50% polypropylene [PP] fibre and 50% flax fibre. The ratio of the mixture can also be 60%-40% or 70%-30%". This new material is manufactured in Techni-Lin's factory.
Flax units fitted in 2,000 vehicles a day
From 1996, demand gradually increased and, in July 2000, the company installed a new production line and its own thermo-pressing machine. Today, it provides the interior door panels for the Opel Corsa and the Citroën C5 as well as the rear parcel shelf for the Renault Twingo. In 2002, Techni-Lin processed no less than 800 metric tonnes of flax fibre and provided the interior door panels for an impressive total of 2,000 vehicles per day.
"Flax is appreciated because it is a very strong natural fibre, which prevents the panel from breaking in the event of an accident," points out François Asselin. "It also has the advantage of reducing the weight of the finished product by 20% while yielding cost benefits." To enter this market, Techni-Lin had to meet the very rigid requirements of the automotive industry with regard to quality assurance. Indeed, in a few months, the start-up became an approved supplier to the automotive industry (EAQF), was ISO 9002-certified, and also obtained AQP (Product Quality Assurance) quality certification.
For François Asselin, there is no doubt that the market can only grow. "In Europe, there is a wealth of interest in composites made from natural fibres," he says. "Other industries are also interested in this type of product. For example, a designer has just produced his first table from one of our composites."
Hemp — a natural insulator also used for making lightweight concrete
Industrial hemp is also grown in France, but traditionally for the paper industry. (It should be pointed out that industrial hemp, as distinct from Indian hemp, contains, according to French regulations, less than 0.2% THC, the psychotropic substance present in Indian hemp.) The search for more natural products in all sectors of activity was taken up by hemp producers and especially by the Chanvrière de l'Aube co-operative — a group of slightly more than 300 hemp farmers in Eastern France, who process the production from 6,000 hectares of hemp.
"We were looking for markets for our products and we investigated the possibility of manufacturing hemp-wool as an insulator for homes, as an alternative to glass-wool or rock-wool," explains Yves Bétrencourt, the co-operative's sales manager. "We met companies interested in this use of hemp, such as Effireal and Natilin (in Western France) and Buitex (near Lyons). Trials quickly showed that hemp-wool exhibited the same insulating properties as glass-wool. It even has the advantage, compared with glass-wool or rock-wool, of regulating interior humidity, which brings additional comfort in the home."
Hemp-wool does, however, have a disadvantage, in that it is quite expensive, at €8 to €15 per m2, or 2.5 to 4 times as much as glass-wool. "This product appeals to those who are concerned about the environment and who are committed to using natural products in the construction of their homes," notes Pierre Barthélemy of Effireal. "Many others are interested in the idea of using natural fibres but are reluctant to pay the extra. For hemp-wool to be used by everyone, we would need a certain amount of assistance from the government, such as tax incentives, like those for solar energy."
Fibres from Chanvrière de l'Aube are also used for making insulating panels and lightweight concrete. Indeed, the co-operative is in the process of developing breeze-blocks containing hemp, and intends to file for a patent shortly. "Today, the building sector makes up 15% of our market, but I am sure that it will represent much more in the future," predicts Yves Bétrencourt. "The market is still in its infancy."
Hemp reinforces superior organic plastics
Hemp, like flax, is also used in the interior trim for cars. "In this market, natural fibres have great appeal for manufacturers since they weigh only half as much as glass fibre, for which they are a substitute, and are half its price," says the spokesperson for Chanvrière de l'Aube. Similarly, the co-operative has recently turned its attention to rigid plastics. To enter this market, it formed, with Eurochanvre (a subsidiary of cereal growers' co-operative Interval, in the Haute-Saône region), a company called Agro Fibres Technologies Plasturgie (or AFT Plasturgie).
"We are still at the research and development stage with it, but the first plastics reinforced with hemp fibre have already been tested and the first products should be available [commercially] shortly," says AFT manager Gérard Mougin. "The plastics manufacturing market is vast, and ranges from computer cases through to household electrical products, and includes plastic furnishings, vehicle dashboards, food crates, and moulded packaging — the possibilities are endless." The big advantage of natural fibres, compared with glass fibre, lies in the fact that organic plastics are less abrasive, easier to mould and cut and, above all, easier to recycle than artificial (or conventional) plastics.
Alle Nachrichten aus der Kategorie: Materials Sciences
Materials management deals with the research, development, manufacturing and processing of raw and industrial materials. Key aspects here are biological and medical issues, which play an increasingly important role in this field.
innovations-report offers in-depth articles related to the development and application of materials and the structure and properties of new materials.
Zurück zur Startseite
Neueste Beiträge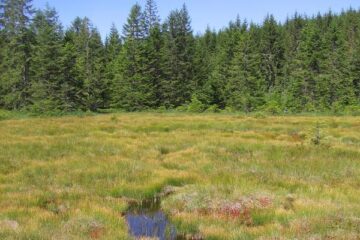 Climate change drives plants to extinction in the Black Forest in Germany
Climate change is leaving its mark on the bog complexes of the German Black Forest. Due to rising temperatures and longer dry periods, two plant species have already gone extinct…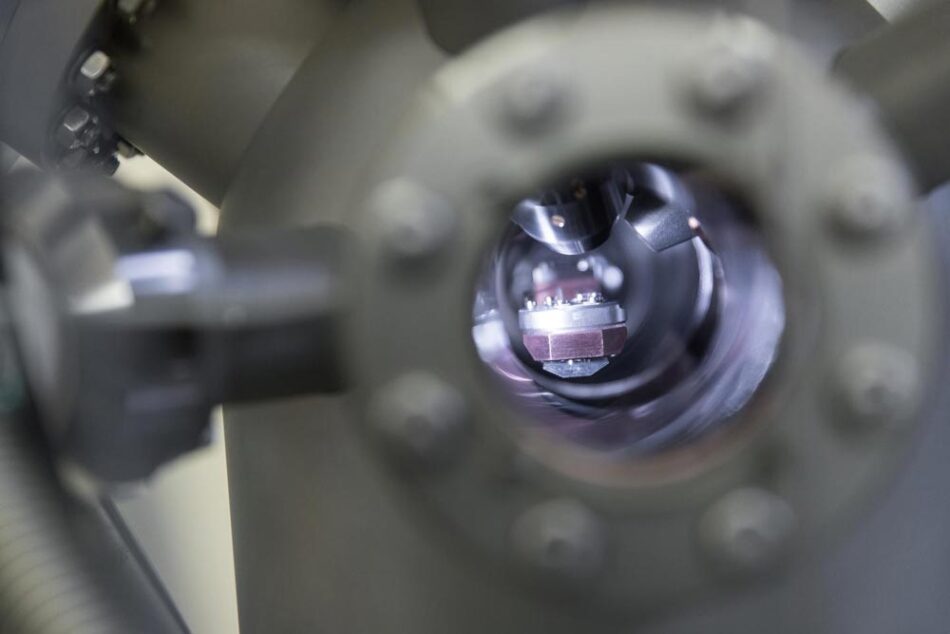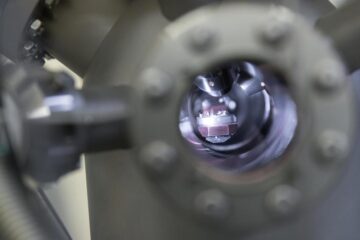 The paradox of quantum forces in nanodevices
Researchers proposed a new approach to describe the interaction of metals with electromagnetic fluctuations (i.e., with random bursts of electric and magnetic fields). Researchers from Peter the Great St.Petersburg Polytechnic…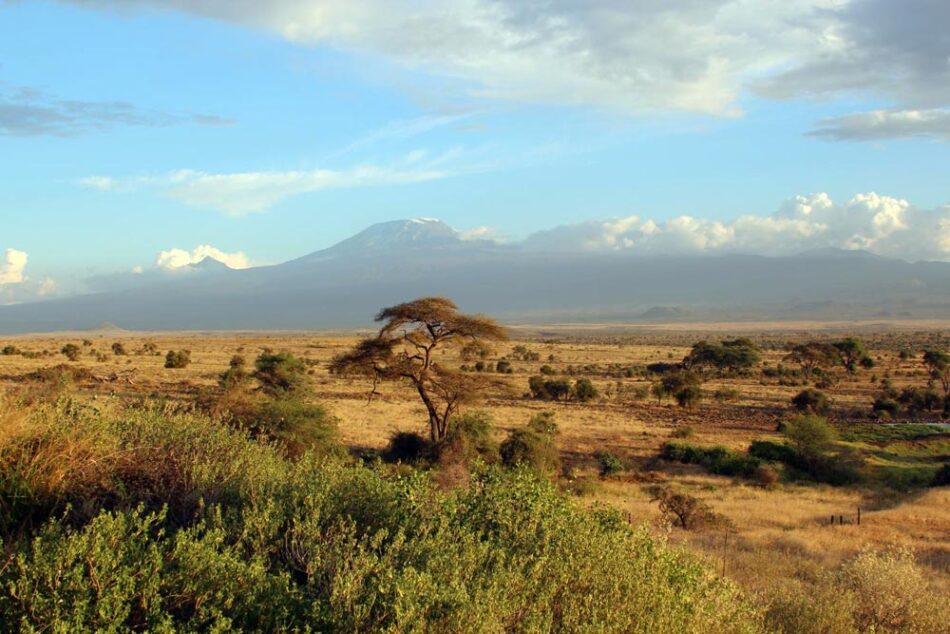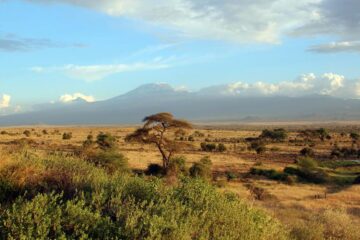 Seasonal Forecasts Improve Food Supply
EU project CONFER started – precipitation forecasts reduce the impacts of droughts and floods in East Africa. Developing more precise seasonal forecasts to improve food supply for a total of…