Testing sticky stuff with a 'fly's eye'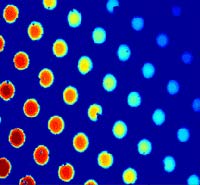 A new collaboration at the National Institute of Standards and Technology (NIST) will contend with lots of sticking points–by design. NIST and industry researchers intend to devise rapid screening and measurement methods that speed discovery of new epoxies, pressure-sensitive adhesives and other products manufactured for the $30 billion global adhesives market.
In a project just getting under way, the partners will refine and extend miniaturized technologies for simultaneous testing of hundreds of systematically varying adhesive formulations. One test platform is designed for screening new combinations of components used to make labels, skin patches and other pressure-sensitive adhesives, a fast-growing segment of the market. It includes an array of up to 1,600 "micro lenses," an arrangement resembling a fly's compound eye. In an automated process, each lens is coated with an incrementally different formulation. The array is lowered until each lens contacts a wafer-like substrate coated with a thin film that also can vary in chemical composition and thickness. The array then is raised until each lens detaches from the substrate.
From measurements of changes in the position of lenses and other preselected variables, researchers can deduce the adhesive strength of different formulations under deliberately varying conditions. A microscope mounted below the testing platform monitors the entire process. The resulting color-coded maps show changes in adhesion energy (an indicator of an adhesive's strength) as lens and substrate bond and, then, separate.
Another system for high-throughput testing of prospective epoxies and other adhesives for the microelectronics and other industries also is under development as part of this new collaborative effort.
Partners in the project include Intel and National Starch and Chemical, an ICI company. Both Intel and ICI are members of the NIST Combinatorial Methods Center (NCMC) consortium. For more information, go to http://polymers.msel.nist.gov/combi/index.html
Alle Nachrichten aus der Kategorie: Materials Sciences
Materials management deals with the research, development, manufacturing and processing of raw and industrial materials. Key aspects here are biological and medical issues, which play an increasingly important role in this field.
innovations-report offers in-depth articles related to the development and application of materials and the structure and properties of new materials.
Zurück zur Startseite
Neueste Beiträge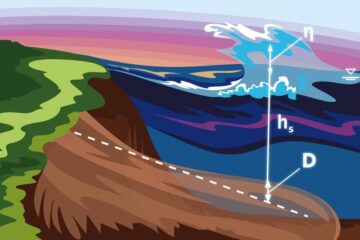 Scientists improve model of landslide-induced tsunami
MIPT researchers Leopold Lobkovsky and Raissa Mazova, and their young colleagues from Nizhny Novgorod State Technical University have created a model of landslide-induced tsunamis that accounts for the initial location…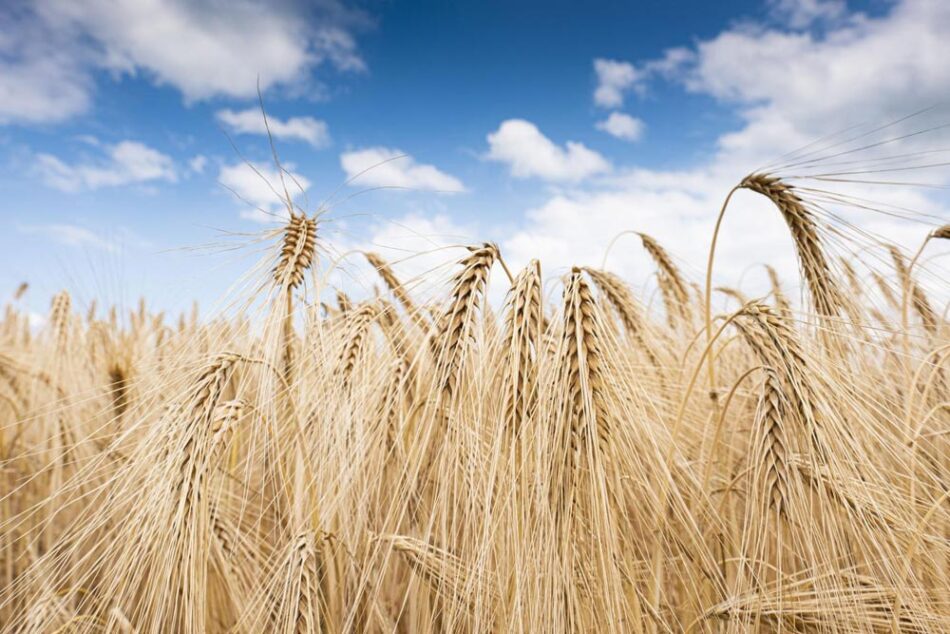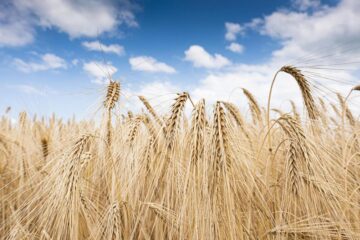 Global food production threatens the climate
Use of nitrogen fertilizers in agriculture causes an increase in nitrous oxide concentration in the atmosphere – Comprehensive study with KIT participation in Nature. Concentration of dinitrogen oxide – also…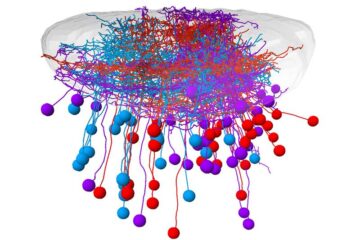 The right cells in the right spot
Neurons in a visual brain area of zebrafish are arranged as a map for catching prey. Spotting, pursuing and catching prey – for many animals this is an essential task…