Researchers of the Moscow State Textile University have invented the way to impart a stable fragrance to fabrics and polymeric fibers. The smell of rose, hyacinth or lily of the valley does not disappear even after washing.
The application of aromatic rugs, polymeric fiber napkins or fragrant fabrics will be driven by fantasy that can be put to life thanks to the development by the Moscow scientists from the State Textile University. They have learned to process fabrics with special substances, which bind molecules of fragrant spirit provided that molecules of water are available in the air. As a result, the perfume becomes stable and it will even intensify after washing the fabric.
The chemists received miraculous compounds as a result of interaction of organosilicon substances with fragrant spirits, each of them possessing the scent to be imparted to fabric. The researchers applied fragrant spirits with the smell of rose, hyacinth and lily of the valley, mixed them with organosilicon substances and acquired viscous fluids, which gradually hardened upon heating. Such compounds are able to liberate fragrant spirits under the influence of water which is always contained in the air. Molecules of fragrant spirits evolve into the air and create the perfume.
To acquire a fabric with stable fragrance, the researchers applied a 1 percent aqueous emulsion of synthesized substances or their solution in organic solvents to refined fibers. The processed fibers were dried up at the room temperature, and then kept for 10 minutes at the temperature of 140 degrees C. In such a way, a fabric can be produced which will pleasantly smell, for example, of rose for nine months and will stand 20 washings every two weeks without losing the fragrance.
The processing by new compounds will not only impart pleasant scent, but will also increase durability of nonwoven fabrics made of polymeric fibers, which are used to produce, for example, clothes, various coverings, durable ropes and other useful things. Polyethylene turned out to be the 'champion' among the three tested polymeric fibers. Its durability increased by 13.2 times. For comparison, polypropylene increased its durability by 3 times, and polyacetylene – only by 1.5 times, which is also a quite good result.
All news from this category: Materials Sciences
Materials management deals with the research, development, manufacturing and processing of raw and industrial materials. Key aspects here are biological and medical issues, which play an increasingly important role in this field.
innovations-report offers in-depth articles related to the development and application of materials and the structure and properties of new materials.
Back to the Homepage
Latest posts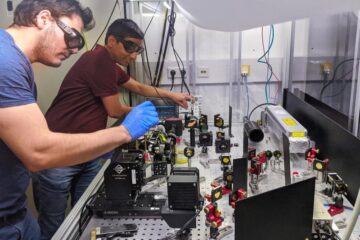 Innovations through hair-thin optical fibres
Scientists at the University of Bonn have built hair-thin optical fibre filters in a very simple way. They are not only extremely compact and stable, but also colour-tunable. This means…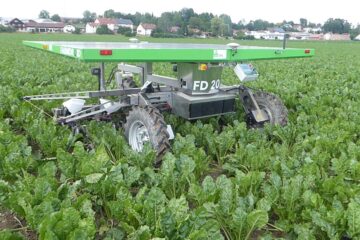 Artificial intelligence for sustainable agriculture
ZIM cooperation network on AI-based agricultural robotics launched The recently approved ZIM cooperation network "DeepFarmbots" met virtually for its official kick-off on November 25. The central goal of the network…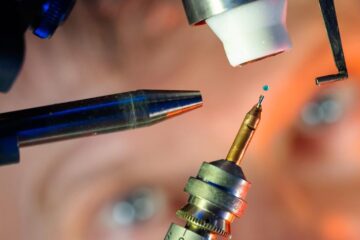 Teamwork in a molecule
Chemists at the University of Jena harness synergy effect of gallium Chemists at Friedrich Schiller University Jena have demonstrated the value of "teamwork" by successfully harnessing the interaction between two…