Molecular electronic device shows promise
Thanks to a team of materials scientists at Northwestern University, molecular electronics may be one step closer to reality. The researchers, led by Mark Hersam, assistant professor of materials science and engineering, have become the first to measure a unique and versatile nanoelectronic effect — called resonant tunneling — through individual molecules mounted directly on silicon.
The findings were published online Nov. 1 by Nano Letters, a publication of the American Chemical Society. The article will appear in print on the cover of the journal's January 2004 issue. "This work represents the first experimental realization of a molecular resonant tunneling device on a semiconductor," said Hersam. "The device works at room temperature and on silicon, which are important features that suggest that it can be made compatible with conventional silicon microelectronics. It's easier to make inroads if you complement current technology rather than replace it."
Silicon microelectronics has undergone relentless miniaturization during the past 30 years leading to dramatic improvements in computational capacity and speed. At the most fundamental limit, individual molecules have been envisaged as functional electronic devices. When interfaced with conventional circuitry, resonant tunneling devices allow improved efficiency and reduced power consumption in computer architectures.
Resonant tunneling also may allow individual molecules to be detected and identified, thus creating future opportunities for high sensitivity sensors.
Media Contact
Megan Fellman
EurekAlert!
All news from this category: Materials Sciences
Materials management deals with the research, development, manufacturing and processing of raw and industrial materials. Key aspects here are biological and medical issues, which play an increasingly important role in this field.
innovations-report offers in-depth articles related to the development and application of materials and the structure and properties of new materials.
Back to the Homepage
Latest posts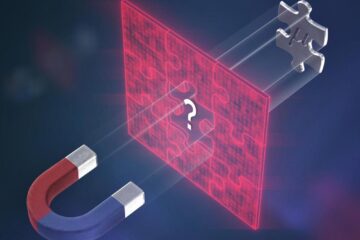 German National HPC Centre provides resources to look for cracks in the standard model
Physicists have spent 20 years trying to more precisely measure the so-called "magnetic moment" of subatomic particles called muons. Findings published this week call into question long-standing assumptions of particle…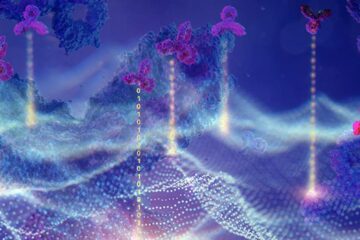 Designing better antibody drugs with artificial intelligence
Antibodies are not only produced by our immune cells to fight viruses and other pathogens in the body. For a few decades now, medicine has also been using antibodies produced…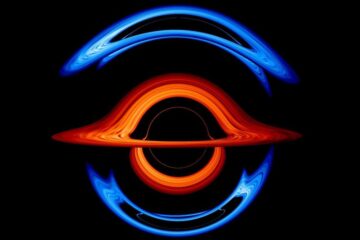 New NASA visualization probes the light-bending dance of binary black holes
A pair of orbiting black holes millions of times the Sun's mass perform a hypnotic pas de deux in a new NASA visualization. The movie traces how the black holes…