Microscopic cracks spoil the transparency of glass, nano-researchers find
The cloudy look on cleaned glass is scattered light, not streaks of dirt
A fundamental discovery about the behavior of cooling glass could have a significant impact on the glass- and plastic-making industries, say researchers at Lehigh University.
Himanshu Jain, Diamond chair and professor of materials science and engineering at Lehigh, says the breakthrough was made possible by a combination of nanoscopic science and an old-fashioned kitchen recipe.
When molten glass is blown rapidly to make articles of desired shape, Jain's group found, its outermost surface, measuring a few nanometers in thickness, sustains microscopic fractures when it comes into contact with air. One nanometer equals one one-billionth of a meter.
These fractures are microns or nanometers in width and thus too small to be seen with the unaided eye, says Jain. But when they are exposed to an aggressive solution, such as a dishwashing soap, the cracks etch out, spread and begin to dissolve faster than the rest of the glass, leaving behind a dirty look that can not be cleaned away.
In reality, says Jain, the dirty look is merely light that is scattered by the numerous microscopic cracks.
Jain's group described their findings in an article titled "Inhomogeneous evolution of a glass surface via free, rapid expansion" in the Oct. 6, 2003, issue of Applied Physics Letters.
Previously, says Jain, scientists and glass-makers had assumed that under force molten glass expanded in a uniform manner and that finished glass was a chemically durable, homogeneous material.
Jain has spent more than two decades studying the unorganized arrangements and unpredictable movements of atoms in glass's non-crystalline structure.
Several years ago, he was asked by Unilever to figure out why, after being washed in a dishwasher, some wineglasses acquire a lined, milky look that can not be removed by further cleanings.
To solve the puzzle, Jain, his graduate student Anju Sharma, and Unilever collaborator Joseph O. Carnali, turned the prevailing assumptions about the properties of glass on their head and hypothesized that the surface of molten glass was solid and thus prone to cracking.
"We had to come up with a hypothesis because, using the traditional assumption that the surface was behaving like a liquid, we could not understand everything about the corrosion of the glass," he said.
With help from his 12-year-old daughter, Isha, Jain designed a home experiment to test his hypothesis.
The Jains started their experiment with a cooking pot. Using an Internet recipe for making hard candy, known by scientists as sucrose glass, they boiled a mixture of water and sugar, which mimics the molecular behavior of the soda and silica that are the main ingredients of commercial glassware.
When the hot syrup reached the consistency of viscous glass, Jain and his daughter used an empty ballpoint pen to simulate the blowing of glass.
When they studied the microstructure of the sucrose glass surface in detail, the Jains found tiny cracks, indicating that the surface had expanded not in a uniform fashion, like a liquid would, but in a non-uniform manner, as a solid would.
Encouraged by this initial observation, the Lehigh researchers conducted more sophisticated experiments in laboratory, blowing real glass and characterizing its expanding surface with electron microscopy.
"No one had imagined that the top nanometer or two of the surface was a solid," Jain said. "Our lab experiments had proved our hypothesis. Only the top of the surface fractured; the rest of the glass remained very homogeneous."
One factor contributing to the formation of the tiny cracks on the nano-surface, says Jain, is the fact that there is a very high temperature gradient at the glass surface.
Jain conducted his experiments using sucrose glass and real glass, but he believes plastics will behave similarly, although to a lesser degree, as plastic products are formed at lower temperatures.
"This is a quality-control issue for manufacturers," he said. "For nano-researchers, the lack of homogeneity on the nano-scale could be a serious problem that would need to be resolved as nanotechnology enters the market place."
A second paper by Jain and his colleagues, which describes the effect of manufacturing-induced corrosion on wineglasses and other commercial glassware, is scheduled to be published next week by the Journal of the American Ceramics Society.
All latest news from the category: Materials Sciences
Materials management deals with the research, development, manufacturing and processing of raw and industrial materials. Key aspects here are biological and medical issues, which play an increasingly important role in this field.
innovations-report offers in-depth articles related to the development and application of materials and the structure and properties of new materials.
Back to home
Newest articles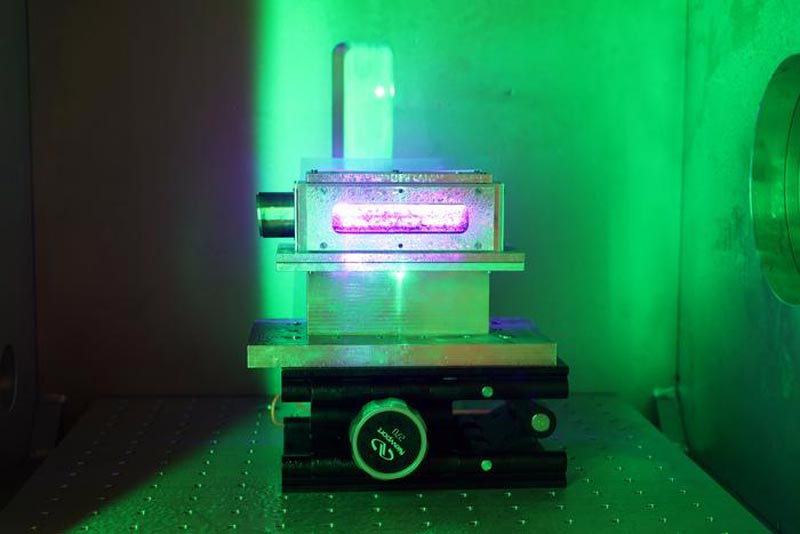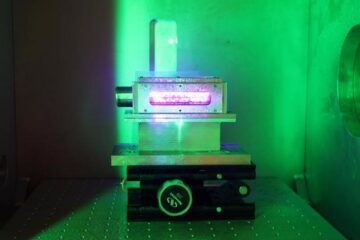 Compact accelerator technology achieves major energy milestone
Particle accelerators hold great potential for semiconductor applications, medical imaging and therapy, and research in materials, energy and medicine. But conventional accelerators require plenty of elbow room — kilometers —…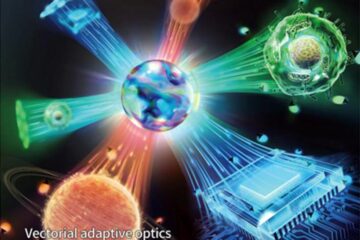 Vectorial adaptive optics: correcting both polarization and phase
Adaptive optics (AO) is a technique used for real-time correction of phase aberrations by employing feedback to adjust the optical system. Polarization aberrations represent another significant type of distortion that…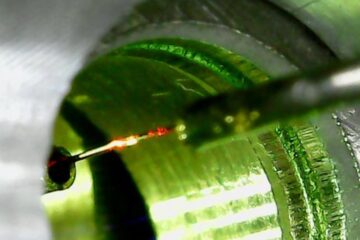 Single ions in nano-sized particles
A new platform for quantum information processing. Processing quantum information relies on interacting qubits – the basic building blocks of quantum information – to perform computational tasks. Scientists are searching…